August 2, 2018
A recount of a presentation follows below…
---
My name is Elizabeth Etheridge and I was one of Mary MacKillop's first companions. I spent my entire life working in aged care, one of the works begun by Mary and Father Woods when they founded the Sisters of Saint Joseph. In fact, I believe that I can lay claim to having been the first Josephite Aged Care nurse and carer.
Mary's motto – our motto – was to do all the good we could and never to see an evil without doing something about it.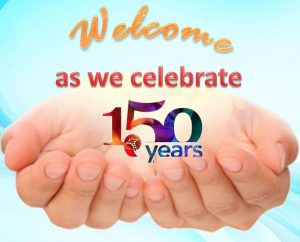 We did our best to be faithful to that motto. There were so many evils that needed addressing. I'd become aware of them when I was growing up in the Port Adelaide area where my dad was a policeman.
Times were tough and there were often fatal accidents on the wharves, in the factories or on the roads. Back then there was no Work Cover, there were nor pensions, and widows and deserted wives had the hardest time of all, especially if they had young children to support.
Then there were many older women living alone in squalor or on the streets because they had no one to care for them.
The government did have a rough institution called the Destitute Asylum located on Kintore Avenue ȏbehind what is now the State Library. It was managed according to the same system as the English workhouses, where inmates had to wear prison-like uniforms and were subject to strict discipline. The poverty of the South Australian colony, ravaged by drought and financial depression, meant that those confined in the Destitute, as it was called, barely survived. Only the really desperate went there!
Then in 1867 Father Woods and young Mary MacKillop arrived from Penola and the Sisters of Saint Joseph began their ministry in Adelaide.
What a difference they made! Besides enabling poor children to attend school, the sisters opened a House of Refuge for prostitutes and newly released female prisoners. They also took charge of the Catholic orphanage.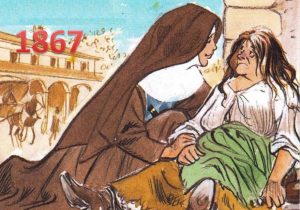 It was at this stage that I became a sister in 1868. Almost at once, Mary asked me to help at the Providence, the new home she and Father Woods were setting up for homeless and destitute women and girls. We walked the streets together to find the neediest among them and very soon we had several very sick, elderly women living with us. How I loved caring for those darling people. It was a special privilege to be with them when they were dying. I remember writing several letters about these women to Sister Mary when she was in Queensland, telling her of Mrs Cane, for example, who was 'sometimes pleased and other times in violent tempers with her food and the Sisters'; and of Mrs Walsh who used to call me "Queen Elizabeth", and thought I was the only friend she had. Then there were some women who had cancer, were blind, or had mental illness – we took care of them all until they crossed the threshold of death to enter their "long home".
From the beginning, many people sought admission because we were the only non-government organisation in South Australia offering residential aged care. In fact, it was more than thirty years before the Salvation Army began offering a similar service in Adelaide.
Destitute men could not stay with us back then and so we did what we could for them in other ways. We called them "St Joseph's" and provided them with hot food and drinks, and warm clothing in the cold weather. One of our sisiters, Sister Hilda McNamara, became well-known for her ministry with these men. During the First-World War and the years of the Depression she fed them, sobered them up, listened to their stories, and at times sheltered them from police. They loved her, and had a lasting respect for her.
Because we had no fixed income, some of us went out and begged for money, food or clothing from the good people of Adelaide. Ever so many, including Catholics, non-Catholics and non-Christians, supported us because they could see the good work we were doing. At times I had so much to carry that getting it home was a real struggle. But then we got a cart! In 1875 Mary MacKillop wrote to Sister Josephine in Queensland,
'The Adelaide people are as pleased as the Sisters are to see Sister Elizabeth having a cart at last, and many of them say it was not a day too soon, as they often feared she would sink under her load in the streets.'
For many years, as demands grew, we moved from smaller to larger rented houses in Franklin St, Gouger Street, Whitmore Square, Rosetta Terrace and Flinders Street, Adelaide. Finally, with the help of the Archbishop, in 1905 we purchased a fine property at 32 West Terrace (Today this property is occupied by the BMW motor showrooms).
But still we were over-crowded, and so in 1950 we moved to the large home at Cowandilla, left to the sisters some years previously by a very generous man, John Byrne. The naming of the driveway of the recently redeveloped site perpetuates his memory.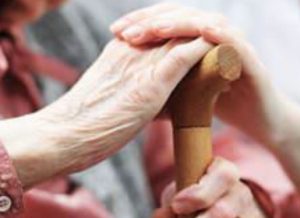 Much has changed over the years but the work continues. Without the generosity of sisters, employed staff, volunteers and friends, it would not have survived the challenges it has faced. Together, bands of wonderful people have found creative ways of raising funds and have donated their time and their money to the support of the home and the well-being of its residents.
Today the Cowandilla home is named for Mary MacKillop's mother, Flora McDonald. A hundred and fifty-three men and women of many different ethnic and religious backgrounds call it home while others do likewise at St Catherine's Home in Berri. Those who share the lives of residents in these places are privileged to walk this final part of their journey with them.
In June 2017, Mary MacKillop Care South Australia joined Calvary Retirement Communities to more effectively continue what was begun 150 years ago by Mary MacKillop and Julian Tenison Woods. I count this as a major turning-point in our story, and one in keeping with the spirit that was handed on to us by our founders.
You can imagine heaven's joy when Mary MacKillop and Mary Potter linked hands, encouraging those who minister at Calvary Flora McDonald to extend God's loving care into the future.
Sr Marie Foale rsj