February 12, 2016
On 3rd February 1958, my parents watched apprehensively as I disappeared through the impressive front doors of Kensington Convent to prepare for the Entering ceremony – I was about to become a Sister of St Joseph.
I was an immature 17, and was wearing a pretty dress with a hooped petticoat. Folding this into a suitcase amused the Sisters helping me to change into the long black postulant's dress with cape, celluloid collar and frilled bonnet. Six of us entered the Congregation in Adelaide that day – 72 others also entered that year.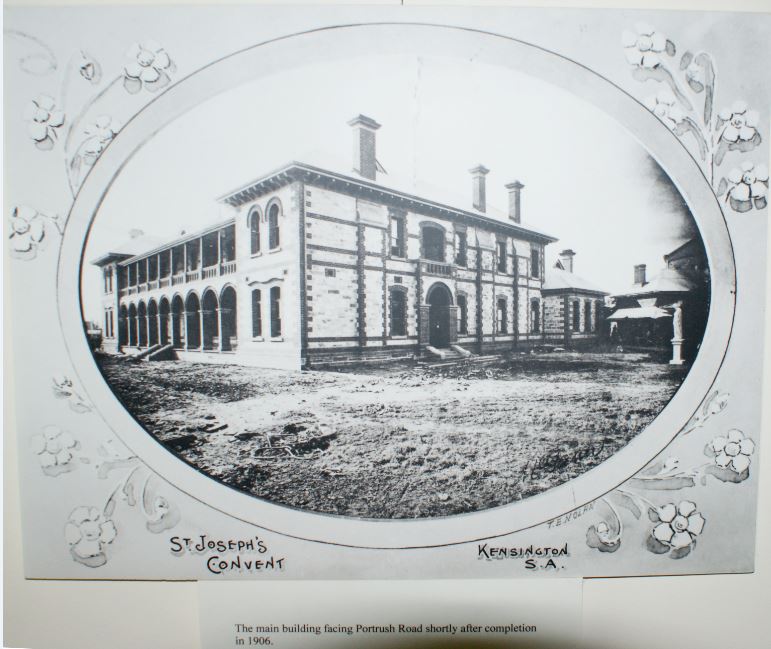 My new home, St Joseph's Convent Kensington, was then home to about 80 Sisters. The place ran like a well-oiled military stronghold. There was a hierarchy of command overseeing designated duties. All followed a strict timetable and monastic-type spiritual practices, and had highly organised interactions. Each day teaching Sisters hurried out to their work in 10 parish schools in nearby suburbs.
I imagine someone reading this might think, "How soul-destroying that experience must have been!" Perhaps some did find it so. Actually, for all this apparent rigidity there was, for me, a two-pronged saving grace: Humour and Affection! The Sisters who were the foot-soldiers (if you like!) were fun to be with. There was something irrepressible about these women. They were good companions to each other through thick and thin. I was inspired by them. In that institutional setting I learned the codes, the culture, and the survival skills of those who knew how to be fully alive no matter what!
Twenty years on and I was well and truly part of the Josephite hardworking, mobile, apostolic workforce. Our focus during those decades had been on institutional apostolic ministry – schools, motor missions, hospitals, nursing homes. We still lived in communal houses.
Then came Vatican II! Since then we have enjoyed greater personal freedom regarding our spirituality, lifestyle and self-expression. Higher Education in the Humanities, Creative Arts, Science and Psychology has equipped us to take on diverse ministries. We have also gained new theological, scriptural and spiritual understandings. Our horizons are now defined by God's Spirit and the Josephite Charism – not by the Rule Book!
Our Leaders have urged us to acquire discernment skills and to make good decisions for ourselves and for our Congregation. Good consultation processes have enabled us to commit our unique, God-given gifts to the ministry situations for which we are best suited. Well into our seventies now, those who joined the Congregation in 1958 continue "to serve in a variety of ministries – of being and presence, of suffering and healing, of educating and caring." (Const.3)
When we met in North Sydney in 2011 for our Golden Jubilee, one wit pointed out that we can now describe ourselves as www.com women. WHITER – certainly, WIDER – regrettably and WISER – hopefully!
In her analysis of the past 50 or so years of Religious Life, Sandra Schneiders claims that we lived three forms of Religious Life during that time. We began in a monastic setting. We then added an apostolic form to that. At present we are living a ministerial religious life.
Fervently I pray: "Thank God I lived long enough to reach this evolutionary moment of Religious and Josephite Life."
Sr Genevieve Ryan rsj