We are affectionately known as the Josephites or the 'Joeys', and today Sisters of Saint Joseph live in communities ministering throughout Australia, New Zealand, Ireland, Peru, East Timor, Scotland and Brazil.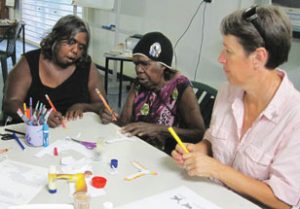 We were founded in Penola, South Australia in 1866 by an Australian woman Mary MacKillop, and an English priest Reverend Julian E Tenison Woods.
From the beginning we have lived among people, sharing daily life and responding to the needs of the day. Held in God's hospitable heart we draw strength to respond to places of violence, fear and insecurity in our world, the places of incompleteness and limitation in ourselves.
As we walk as one with people and with trust in God's Providence we listen again and again for the cry of the poor and respond revealing the hospitable heart of our God. (Ref. 25th General Chapter).
The Centre of the Congregation is the Motherhouse at Mary MacKillop Place, Mount Street North Sydney where Mary MacKillop's tomb is enshrined in the Mary MacKillop Memorial Chapel.
Please visit Mary MacKillop Place
Last updated February 2017