Sisters of Saint Joseph of Lochinvar
God, alive and active in all creation
Gives meaning to our search for truth and wholeness
As Christians we look to Jesus,
Who goes before us
As our Way, our Truth, and our Life.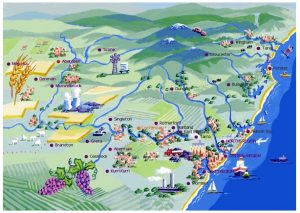 The Lochinvar sisters are a group of Australian Catholic women founded in Adelaide, South  Australia by Julian Tenison Woods and Mary MacKillop in 1867. Julian and Mary were inspired by the Holy Spirit to find ways of bringing the good news of God's love to the poor especially to those in rural areas of Australia. They did this initially through education and support for families and children in need. The Sisters were founded with vision and courage to live as religious had not lived before and to work under conditions they had not experienced before.
In his book Instructions for the Sisters in 1870, Julian wrote
The spirit of the institute requires
That Sisters never see any evil without trying to remedy it:
And this will lead to many undertakings requiring great zeal
And a humble confidence in God.  
The same spirit shapes our apostolic communities today encouraging the Sisters to a creative response in the communities where they live and work. Sisters today are involved in a variety of ministries – community support, hospital visitation, counselling, adult education, prison chaplaincy, care of the aged, giving retreats, spiritual direction, pastoral care in schools, legal aid for the poor and marginalised, parish and diocesan ministries, advisory services in schools, consultancy and support services to others.
The Lochinvar Sisters began in this area in 1883 when four Sisters travelled from Perthville. At that time, Lochinvar was a little village about eight kilometres from the diocesan centre of Maitland. Many young women joined the Sisters and from the small beginnings in 1883, they moved into the various towns in the Hunter and Great Lakes areas to service the needs of their communities particularly in schools in the outlying areas of the diocese.
In recent times, with the development of the Catholic School System and the aging of many Sisters, the ministries are changing. However, all Sisters share in the mission of the Congregation according to their individual gifts and capacities, supported and energised by their life in community and their commitment to prayer. (Constitutions p. 7)
Sisters of Perpetual Adoration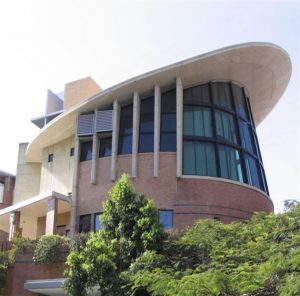 VILLA  MARIA  SPIRITUALITY  CENTRE  –  Brisbane, Queensland
Villa Maria Spirituality Centre is a work of the Sisters of Perpetual Adoration in partnership with the Sisters of Saint Joseph. This ministry has developed from the close bonds formed after the Sisters of perpetual aggregated with the Sisters of Saint Joseph in 2009.
Mission
To support, encourage and companion others as they journey deeper into a loving relationship with God.
Villa Maria offers opportunities for:
Spiritual companioning/ direction
Christian meditation
Silent and communal retreats
Spiritual support for those suffering life threatening illnesses
Celebration of the eucharist – Monday to Friday at 7.30am
Adoration of the blessed sacrament continues 24/7
FOR FURTHER ENQUIRIES:
Villa Maria Spirituality Centre
123 Warren Street, Fortitude valley
Queensland  4006
Phone:  07 3831 8065
Office Hours:  8am – 4pm Monday to Friday
Email:  admin@adorationsrs.org.au
Page last updated: February 2017