On 19 March 1866, Mary MacKillop responded to Julian Woods' invitation to become the first Sister of Saint Joseph in tiny Penola in outback South Australia.
They aimed to provide Catholic education for the children of Penola but they also decided that, where necessary, they should take charge of orphanages and "refuges for destitute persons".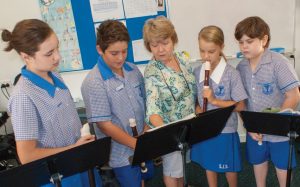 With time, Mary and Julian moved from Penola to Adelaide where many young women joined them and their work expanded rapidly. Besides teaching in Catholic primary schools, they accepted the management of an orphanage, a refuge for women in need of protection, and a home for destitute women.
By the year 1900, they had made foundations in every Australian State and in New Zealand. More than 600 Josephites mourned Mary's passing in 1909.
In 1900, Mary established a practice school at Mount Street, North Sydney to train young Josephite teachers.  As education became compulsory in Australia and New Zealand and the school leaving age increased governments set up High Schools. Consequently, the Josephites began enrolling secondary students. Over time, this change necessitated their undertaking tertiary studies.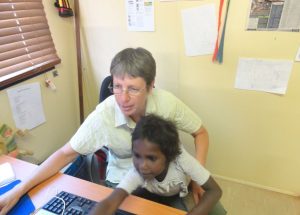 From the beginning, the Sisters had children without access to Catholic schools board in their convents.  From 1927 on they were involved with the Bushy Schools in Western Australia and the summer schools in South Australia. The Josephites became the first Motor Missioners to take religious instruction into State Schools. In New South Wales they managed a Correspondence School for Religious Instruction.
During the 1960s came the Kimberley and Papua New Guinea missions. Today, some Sisters are ministering in Peru and Brazil in South America while others are at work among the people of Timor Leste.  At times, individual Sisters have ministered briefly in third world countries.
Since Mary MacKillop's time Sisters have worked among the Maori people of New Zealand, while in Australia, a number are involved with the Aboriginal people. Some fight for justice for all especially refugees and trafficked women.
If they wish to do so, Irish-born Sisters can return to Ireland to minister in their home country.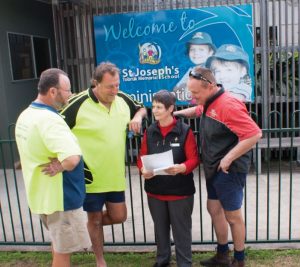 Most charitable institutions are now closed. Over time, some Sisters with nursing skills cared for sick and dying Sisters in convent infirmaries and in later years, nursed mothers and babies at St Margaret's Hospital.
Josephites no longer run parish schools and charitable institutions as of old. Instead, they minister in a variety of places and circumstances, wherever they are needed, often alone. Education, in its broadest sense, remains their main work, but today's Sisters are also conscious of Julian Woods dictum that they must:
Do all the good they can and never see an evil without trying how they may remedy it. … This is their mission… The religious must do any good that they can, and make their charity all-embracing.

Page last updated May 2016