MacKillop Rural Community Services (MRCS), a ministry of the Sisters of Saint Joseph, excitedly announced that it joined the operations of MacKillop Family Services on 1 July 2017.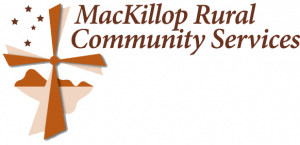 Both MRCS and MacKillop Family Services believe the transition to be a positive move which will provide greater support for MRCS services, clients and staff.
MacKillop's shared heritage through the Sisters of Saint Joseph drives both organisations' commitment to support children, young people and adults to live to their full potential, and to deliver services in the areas where the need is greatest.
Both organisations share common values and principles, in particular Mary MacKillop's principle: Never see a need without doing something about it (1871)
MRCS is based in rural NSW and has three main service streams: child and family services, youth services and disability services. MRCS's programs and services are complemented by MacKillop Family Services' trauma-informed model, Sanctuary.
MRCS provides:
family support
supported playgroups
parenting and early childhood education to vulnerable families
counselling and support to young people who are vulnerable and at risk of homelessness
in-home accommodation support to adults living with a disability
early childhood intervention for children with a disability.
MRCS' head office is in Dubbo, NSW but the organisation works in a diverse range of rural and remote NSW communities including Balranald, Bourke, Brewarrina, Cobar, Coonabarabran, Coonamble, Gulargambone, Lightning Ridge, Nyngan, Walgett and Warren.
For more information please visit our websites: