The Sisters of Saint Joseph have been speaking out and advocating for Timor-Leste and Papua New Guinea for many years.
Papua New Guinea
On the eastern half of the island of New Guinea lies the nation of Papua New Guinea (PNG). On the western half are the Indonesian Provinces of Papua and West Papua, often referred to simply as "West Papua".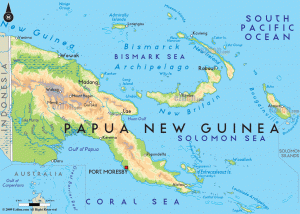 The Dutch colonised West Papua, agreeing with Indonesia in 1962 that temporary United Nations administration would prepare for a plebiscite. Contrary to the Agreement, in 1969 the Indonesian military staged meetings where, with a show of hands at gunpoint, 1025 people voted for integration with Indonesia. This is officially called the "Act of Free Choice". The legitimacy of the vote is hence disputed by most ethnic Papuans, who call it the "Act of No Choice".
There are significant problems in West Papua which affect the lives and welfare of the Papuan people.
Human rights
Forty years ago the Papuan population was 96% of the total. Now it is 49%. As hundreds of thousands of people have died violently since 1963, and so many opportunities are closed to Papuans, the term "slow motion genocide" or "creeping genocide" is often used. By virtue of government migration policies, thousands of Indonesians, receiving jobs and other benefits, come every week to West Papua.
Economy
A Special Autonomy financial package was given in 2001. People complain that the money goes to the bureaucrats and the military, with no observable benefit to Papuans.
Military
The strong military and police presence creates conflict, so the security budget is increased to enable them to deal with these conflicts.
Land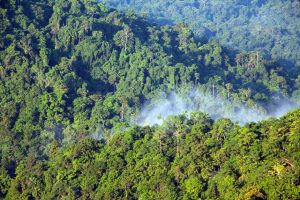 The government has carved up the land and given it for exploitation to some 50 multinational companies. The Papuan forests function as lungs for the world but too much has been taken for other uses, e.g. planting and harvesting of palm oil.
Education
Indonesian education programs in Papua have failed. There is a lack of quality educational outcomes, e.g. there is only one Papuan professor and only a few with Masters Degrees.
Health
There are too few nurses and doctors and very limited health services. In emergency departments, the non-Papuans get preferential treatment.
Churches
Some church people are compromised by the desire to protect the people. They do not speak out, but they realise that not challenging the government contributes to the people's problems.
The Papuan people ask us to listen to them: "We have suffered for over 60 years, and that is enough for us to suffer as a nation."
Further information and ways to help:
---
Timor-Leste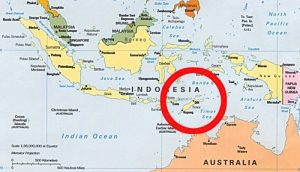 The Sisters of Saint Joseph have been involved in Timor-Leste for many years. Mary MacKillop International is the body which continues the work.
The Australia-Timor border
Timor-Leste does not yet have permanent maritime boundaries with Australia.
Timor-Leste seeks to settle its border with Australia in accordance with its rights under international law, so that the related resources of oil, gas, jobs and infrastructure can be distributed fairly.
By reaching a fair resolution to the border issue Timor-Leste wants to build a relationship based on honesty, respect and equality with all of its neighbours including Australia. . Indonesia is working with Timor-Leste to finally settle the remainder of their land and sea borders.
Australia has reached agreement on maritime boundaries with all of its neighbours except Timor-Leste.
Less than 2% of Australia's total maritime boundary remains unsettled – this is the area to be negotiated with Timor-Leste.
To date, the Australian government has declined Timor-Leste's request for formal discussions on the matter.
Check out the issues here:
Page last updated May 2016