Sponsored by the Sisters of St. Joseph, MacKwood Life offers counselling to adults and children as well as support for community groups and families. We also are the centre for the MacKillop Gate Ministry and Prison Chaplaincy to those who are incarcerated throughout Queensland.
All these services are offered in the spirit of respect for the values of human dignity, compassion, justice, hospitality and acceptance of each individual's strengths and limitations.
Counselling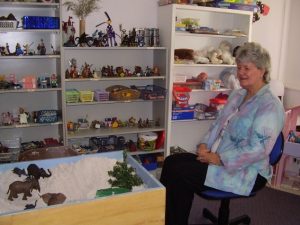 MacKwood Life provides counselling for Adults, Children and Families.  Everyone can enjoy gentle person-centred and age appropriate therapy.  We have well-appointed interview room for adults  where we can use any of the various talking therapies or use the sandtray and other art material.  A variety of issues can be worked on, grief and loss, trauma, childhood abuse, relationships issues, depression or anxiety and parenting issues.
We also have a play therapy room with equipment needed for sandplay and play therapy.   There are things of interest there for all ages.
Community and Family Support Work
MacKwood Life provides support for community groups, e.g. Al-non and Beginning Experience, to network with these groups by providing a suitable and appropriate venue for these groups to network.
Support of Families
A key ministry at MacKwood Life is providing ongoing support for families of prisoners and assistance to prisoners when released.
MacKillop Gate Ministry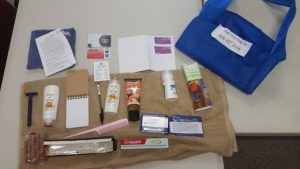 This ministry situated at MacKwood Life  provides post release support for prisoners by supplying the essentials needed within the first few days of release.
This includes food voucher, transport card, phone card, stamped envelopes, basic toiletries and a towel and washer.
This ministry extends throughout the thirteen correctional centres in Queensland.
---
Contact details
Page last updated June 2016