St Anthony's Family Care has been providing services from their base in Sydney's Inner West for over 70 years. As a not for profit organisation, it is committed to meeting the changing needs of the community by being responsive and flexible in its service delivery.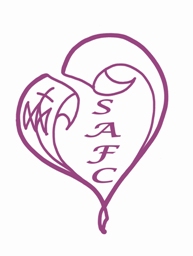 St Anthony's Family Care is a small not for profit organisation which works to carry out the mission of Saint Mary of the Cross Mackillop in caring for children and families in need.
St Anthony's has a long history of supporting children and families dating back to the 1920's. As the needs of society have changed over the decades, St Anthony's has responded by delivering flexible services at all times catering to those less fortunate in society. Today, we have a strong focus on children with disabilities and support children from birth through to school leaving age.
St Anthony's Family Care provides services from its site in Croydon and outreaches across Sydney into local communities. Services include:
Inclusive Early Learning Centre: The centre operates across two settings and caters for 59 children per day, offering both education and care to children aged  birth to 5 years. The centre is unique as it operates two specialist programs for children with additional needs, with a particular focus on children with autism spectrum disorder.
Supported Playgroups: Mobile playgroups operate from several sites across Sydney outreaching services to vulnerable and disadvantaged children and families. Playgroups are informal sessions and give parents and children an opportunity to have fun, make new friends, link in with local community services and develop new skills in a relaxed and friendly environment.
Disability Services: Children with disabilities aged up to 18 years are supported to connect with their communities and enjoy rich and rewarding lives through a range of programs. Children have the opportunity to participate in a broad range of recreational activities and experiences with a particular focus on developing skills for independence and inclusion in the community. Services can be accessed on an individual or group basis from either St Anthony's purpose built facility "Mary's Place" or in the community. Group programs include vacation care programs during school holidays, after school groups and Saturday Time to Try groups. Overnight stays at Mary's Place can also be arranged.
---
Contact details
Page last updated June 2016