Mary MacKillop International (formerly Mary MacKillop East Timor Mission) has been active in Timor-Leste since 1994 when the Sisters of Saint Joseph responded to the request by Bishop Carlos Belo to help the people of East Timor through education in the Tetum language.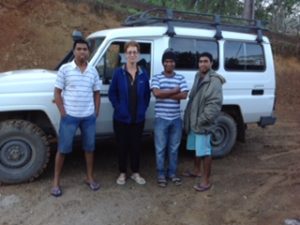 Today MMI's focus in Timor-Leste is still very much one of education. It has expanded to incorporate parent workshops, more intensive health education as well as literacy development, teacher training, music education and volunteer teacher support.
The Mai Hatene Tetum literacy program has been completed from Pre-primary to Class Six and includes over 130 culturally relevant primary and pre-primary story books and teachers' manuals in the Tetum language. MMI provides in-service training to teachers using this program. The training program is based on the national curriculum and is child-centred, age appropriate and activities based.
MMI Projects in Timor-Leste
MMI's mission in Timor-Leste is to deliver sustainable development programs within our two key focus areas of Education and Health.
Our current projects include:
Tetum Literacy & Teacher Training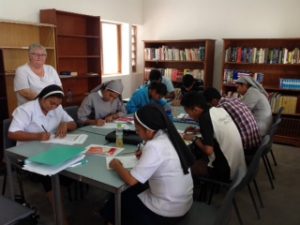 MMI has been providing in-service training to Timorese teachers since 1996. Over time, the training workshops and accompanying teachers manuals have evolved based on the needs of Timorese schools, teachers and communities. Teachers attend training workshops at the MMI Centre in Becora to develop appropriate teaching skills for their particular class and receive the relevant resources to accompany the units of work covered. Follow-up visits to the schools help to monitor the progress of the teachers and address any areas of need. In some instances the trainers travel out to the districts to give a series of workshops for teachers in the more remote areas. In the 2014-15 financial year, MMI provided training to 281 teachers which in turn improved the quality of education available to over 10,000 students.
Health Literacy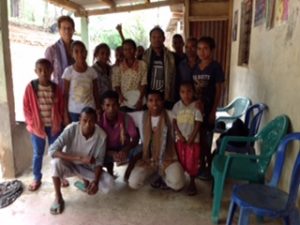 The Health Literacy program aims to provide both teachers and parents with the necessary skills to develop quality preventative health education in primary schools and communities. Diseases such as malnutrition, tuberculosis, diarrhoea, malaria and dengue fever are endemic. These can be addressed through education and training on effective preventative measures as well as the development of good health and hygiene practices and improved nutrition.
Parent Workshops
In more recent years MMI has worked with The Asia Foundation and World Vision to pilot a series of parent workshops designed to increase parental engagement in early childhood education. With UNICEF they use a train-the-trainer community outreach model where the volunteers are trained locally and work with the people in their own homes preparing their pre-school children for school.
Mobile Learning Centre
The Mobile Learning Centre aims to make key learning areas such as numeracy, literacy and health more accessible to parents, teachers and children in the more remote parts of Timor-Leste.  It will provide opportunities for parents and teachers to attending small group workshops at the Mobile Learning Centre and for children to attend story reading sessions and participate in simple literacy and health related activities.  Children will be given books to take home and teachers will be able to borrow resources to assist them in the classroom.
Music Education
Music Education continues to be a major area where both teachers and children can develop their natural talent for music and singing and experience the joy and satisfaction that comes from excelling in a way that is both beautiful and personally uplifting.  Teacher training sessions in singing and percussion playing are held both at the MMI Centre and within the schools and in conjunction with training workshops in the more remote regions of the country.
Page last updated May 2016