On 16 July 1872 a community of Sisters established the first Josephite Foundation in NSW at The Vale (later renamed Perthville).
Bishop Matthew Quinn had seen the work of the Sisters of Saint Joseph in Adelaide and he invited Mary MacKillop to send Sisters to meet the educational needs in his far-flung Diocese of Bathurst in New South Wales.
Three Sisters, Teresa McDonald, Joseph Dwyer, Hyacinth Quinlan and a young woman who hoped to join the Sisters of Saint Joseph, Ada Braham, moved into the sacristy of the small slab church at The Vale (Perthville), a village near Bathurst on 16 July 1872.
The people and children were there to meet us, took off their hats, clapped hands and cried hurrah… The people were so glad and in the evening came with eatables and other things
Within days, the children had been classified, classes were allocated and the Sisters began teaching in the church which was used as a school room as well as a place to pray. The Sisters also visited the sick and those who were in need in the local area.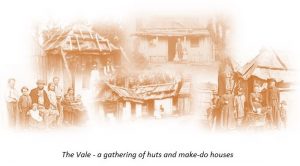 The first few months at The Vale were difficult as living conditions were cramped and cold with the slab church providing little protection against the winter wind and rain. The Sisters keenly felt their isolation.
"This is a bush place," wrote Sister Teresa to Mother Mary, "and we can get nothing." The Sisters, bound together by their love of God and the Josephite spirit which they had absorbed from Mother Mary Mackillop and Fr Julian Woods, founded a tradition and began the Perthville Josephite story.
In November 1872 a new brick convent, dedicated to St Joseph, was opened, "a neat little conventual-looking building, consisting of a reception room, community room, dormitory and kitchen".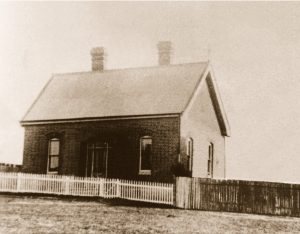 Soon after the Sisters moved into the convent, other young women joined the group and so the small community of the Sisters of Saint Joseph increased.
The Perthville founding women displayed a spirit of courageous generosity, fidelity and strength, lived out in hardship and in the face of uncertainty and loneliness.
Their legacy stretched down the years into future generations of Sisters of Saint Joseph and reached the furthermost parts of the Bathurst Diocese.
References
Sr de Sales Tobin, History of the Bathurst Foundation, Adelaide 1883.
Sisters featured in Perthville Leadership Timeline Banner
Sr Hyacinth Quinlan  1876-1880
Sr Evangelist Holohan  1880-1881
Sr Benedict Hickey 1881-1894;  1896-1902; 1908-1921; 1929-1941
Sr Lucy Cuffe 1902-1905; 1921-1923
Sr Francis Morrissey 1923-1929
Sr Seraphim Lynch 1941-1953
Sr Paula Pini 1953-1965
Sr June Cleary 1965-1975
Sr Christina Morrissey 1975-1983
Sr Marie Kelly 1983-1989
Sr Janice Ryder 1989-1995
Sr Therese McGarry 1995-2000
Sr Jean Cain 2000-2005
Sr Mary Comer 2005-2010
Sr Therese McGarry 2010-2014
Sisters not featured in Perthville Leadership Timeline Banner as photo unavailable
Sr Teresa MacDonald 1872-1876
Sr Joseph Lyons 1894-1896
Sr Paulinus Farrington 1905-1908
Page last updated June 2017