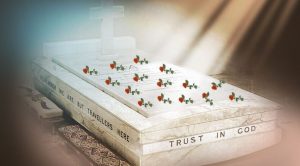 If you would like to request prayers for an intention you can place petitions in a box at the foot of Mary's tomb; you can also email Pastoral Care at Mary MacKillop Place and they will attend to your need.
You can go on line to the Mary MacKillop website and virtually write your petition and place it on the tomb:
Visit Saint Mary MacKillop Prayer Space
When I am no longer with you,
Come to my tomb often;
Bring all your worries,
All your troubles,
Tell me everything that is grieving you.
Talk to me as to a living person, because,
For you, I shall go on living.
I shall listen to you
And your sorrow will disappear.

Page last updated May 2016