November 1, 2020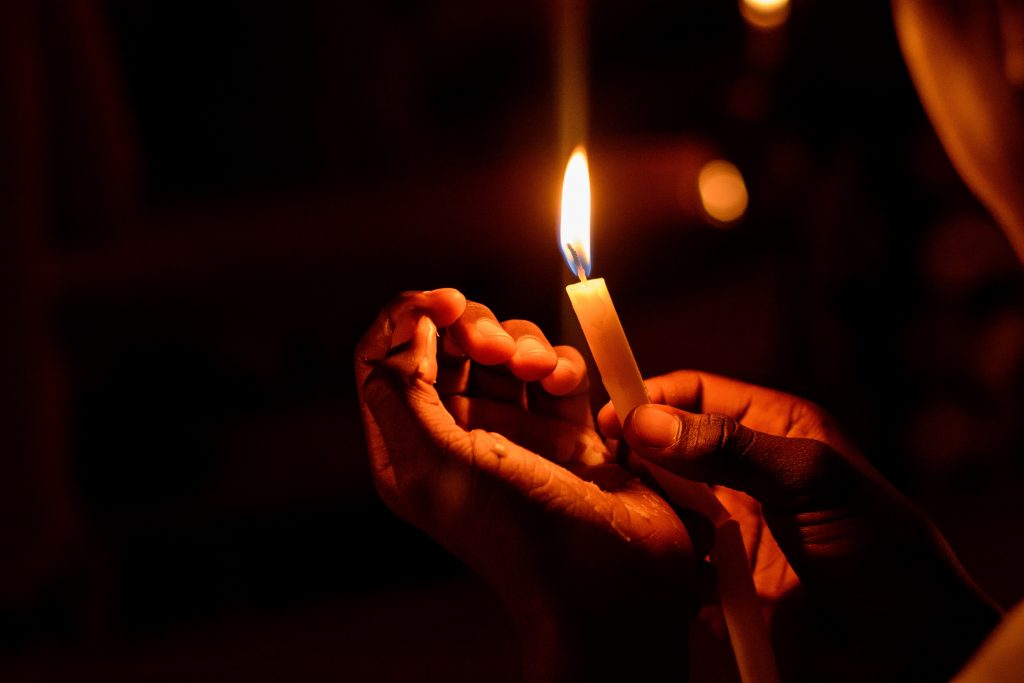 Part 1: November's feasts of All Saints and All Souls.
Lives taken and lives given: We will remember them!
Each November, we Christians remember the Saints and Souls who have gone ahead of us. It is part of our tradition, a distinguishing aspect of our communal identity. We celebrate what we cannot afford to forget and 'play forward' our hopes to become, as Christians, living expressions of the communion of love and connectedness in which God created us, and for which Jesus lived his life among us.
As a late teenager in the early 1940s Catholic priest, Johannes Metz, served in the German army. The experience shocked him radically. After priesthood he became a significant theological scholar, teaching that we ought never again do our 'God-talk' with our backs to events like Auschwitz. We must face squarely the realities of human suffering that has happened among us. We must remember.
Applying this in our time and place means being truthful in acknowledging suffering that has surrounded us: the impact of sexual and domestic violence on people's minds and spirits, the shock of Hiroshima and Nagasaki; the challenges of "Black Lives Matter"; the struggles of peoples right across Asia and the Pacific, with particular recognition of our immediate neighbours, Timor Leste and West Papua; horror from terrorist attacks, massacres, ecological failures, natural disasters, refugee and asylum seeker struggles, persistent social injustice and poverty, the marginalisation of minorities, and humanly-destructive dynamisms like sexism and ageism… to name but a few.
Metz's "practical/political theology" ought also lead us to us realise that we cannot pray and talk about the feasts of All Saints and All Souls on 1 and 2 November this year without consciousness of the human reality of pain in the current pandemic through which God's living word comes to us. As some people suffer and die, others with medical, political and economic responsibilities give their lives serving them, just as martyrs have done across the centuries! Lest we forget!
On 11 November, we will remember the ending of the Great War and this year's 75th anniversary of World War II's ending. As we do each Anzac Day we will voice our gratitude for sacrifice, mourn our loss, grieve waste, and promise: "At the going down of the sun and in the morning, we will remember them." Rejoicing in the memory of war's ending, we will charge ourselves with the responsibility to continue to pray and work for peace. At such times our faith talk and our civic language come together. Why should we be surprised when we recognise God most clearly when faith language touches into human experience most perceptively?
A prayer from Tui Motu journal expresses what we are called to remember in our Christian faith in these November feasts:
Encourage us, Creative Spirit, to walk with footprints weighed in gratitude, to choose energy that sustains all life so that we leave only love in our trail.
View Part 2 and continue reading here (PDF)
Virginia Bourke rsj
Thumbnail image: Candle Light Kindle by congerdesign.