April 25, 2020
ANZAC Day is a significant day for all Australians and is often a time for private reflection.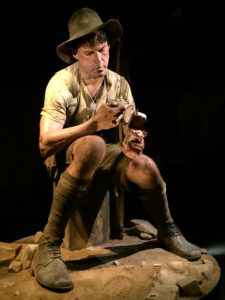 Due to the global outbreak of COVID-19 (Coronavirus), the Australian Government has cancelled overseas ANZAC Day ceremonies for 2020 on the Gallipoli peninsula in Turkey, near Villers-Bretonneux in France, including the Australian service at the 'Digger' Memorial, Bullecourt, Hellfire Pass in Thailand, Sandakan in Malaysia and Isurava in Papua New Guinea.
Australians are encouraged to privately commemorate Anzac Day, in-line with the latest health advice, and to watch the service at the Australian War Memorial. While the Service is not open to public attendance, the Service will be nationally broadcast, to enable the public to watch from their own homes. There will also be a range of other commemorative activities that will be broadcast throughout the day. The Department of Veterans' Affairs is working with state and territory governments as they finalise their ANZAC Day plans and will update this page when these details are confirmed.
We hope you enjoy reading this ANZAC Day article by Mike Gourley published in Tui Motu InterIslands Magazine this month:
Photos: Obtained from the Editor at Tui Motu InterIslands Magazine. Used with permission.