June 12, 2018
The student leaders and their peers at Marian College Christchurch, New Zealand braved the cold mornings to collect money for a worthy charity. Great work girls!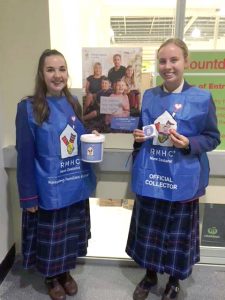 This year our school has explored the concept of – 'Be Kind'. Mary MacKillop saw a need and combined her kindness with action to help poor children receive an education and so break the poverty cycle. Well, we tried to do the same.
Last week we had 30 girls participate in the Ronald McDonald House Street Appeal. For some students, collecting began at 7am. We braved the cold streets of Christchurch to collect for this worthy cause, Ronald McDonald House.
Ronald McDonald House is a local, not for profit charity based in Christchurch providing care for families who are supporting children in hospital undergoing treatments. The house provides accommodation, meals, support and fun activities all free of charge to the families during what is a very difficult time. Ronald McDonald House support around 3700 charities each year and it was an absolute privilege to lend our time during their biggest fundraiser of the year.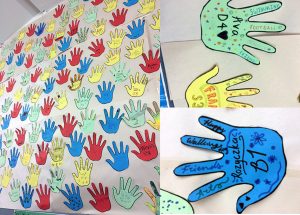 That same week, we wrote personalised notes to every girl in the college with encouraging statements to help brighten their day. Our well-being leaders also organised for every girl to write her name and values on a coloured hand and these were pinned up in our well-being room.
We continue to attempt to imitate the work of Mary MacKillop and 'Be Kind' to our community friends.
Izzy Bloxham
Marian College Christchurch
Images provided by Marian College Christchurch. Used with permission.