September 9, 2018
Elaine Wainwright suggests that the poetry of Isaiah offers the human community an incentive to change our behaviour towards Earth's community and commit to ecological conversion.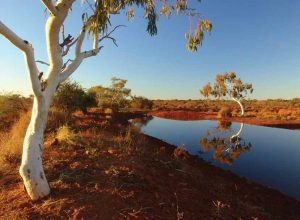 This month we are celebrating the Season of Creation from Creation Day, 1 September, to the feast of St Francis of Assisi, 4 October. The Season is an invitation from our Churches to focus more sharply on our created or material world that includes the other-than-human with the human. All are created, all are material. This focus is necessary in order that we shift our consciousness to automatically embrace the other-than-human. We are not there yet!
The Isaiah 35:4-7 text is the first reading for the 23rd Sunday of the Year and a gift for our reflection during the Season of Creation. The entire poem of Isaiah 35:1-10, from which the four verses of the First Reading are taken, show the Earth consciousness of the poet/prophet very explicitly. It is a consciousness which we are endeavouring to inhabit also…
Continue reading the article below:
Tui Motu Issue 230, September 2018
Elaine Wainwright RSM is a biblical scholar specialising in eco-feminist interpretation and is currently writing a Wisdom Commentary on Matthew's Gospel.