January 2, 2018
The Refuge: 1867-1963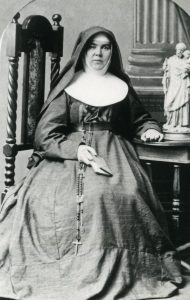 Mary MacKillop and her Sisters of Saint Joseph began work in Adelaide in July 1867, keen to do all the good they [could] and never see an evil without trying how they [might] remedy it.[1] Hence, while their primary concern was the education of poor children they also took steps to alleviate the sufferings of needy adults.
They visited the women's prison weekly and soon discovered that some of the women wished to reform their lives but had little chance of doing so, given the backgrounds from which they came. The sisters, who were concerned for the women's welfare, approached Archdeacon Patrick Russell, the priest-in-charge of the city mission, who found temporary places for the more urgent cases. All realised, however, that the best solution to their problem would be the establishment of a permanent House of Refuge for them.[2]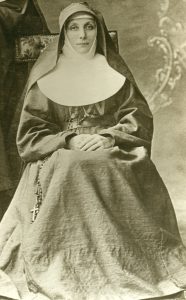 Consequently, in early October 1867, less than four months after Mary MacKillop's arrival in Adelaide, the Archdeacon and some leading Catholics rented a house for a Catholic Female Refuge, engaged a matron, invited the Sisters to supervise it, welcomed their first two residents and, finally, asked the local ladies to form a fundraising committee and to collect goods for the new institution.[3] Very soon they decided that the place should be self-supporting and hence, that the residents should take in washing and needlework. Even so, costs were high and it was some years before the Refuge could pay its way. In the meantime, committee members felt that the prospects for this little charity look[ed] most encouraging… and that it [was] a satisfactory way of doing something… to stay an evil of so great magnitude.[4]
From its inception, the Sisters admitted women from many troubled situations, particularly prostitutes and former prisoners.  In their first year they received twenty-four guests including eleven from prison, two former prostitutes, eight who came voluntarily and three girls who were looking  for work.[5]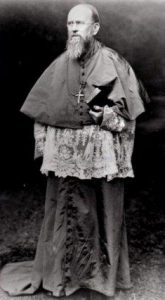 Over succeeding years a steady stream of women entered the Refuge. Some stayed for days or weeks, others for months or years. They arrived at any time of the day or night and were made welcome regardless of their age, race, colour or creed. The Refuge was, in fact, a Catholic charity with a difference because it was open to women of all religious denominations or none. Before 1872, 18 Protestants had been admitted while over the next 30 years, one fifth of all inmates were not Catholic.
Need was the only criterion for admission and all that was required of the women was that they observe the rules of the house and help, as far as possible, with the washing and needlework taken in to support the place…
Marie Foale rsj
Click here to continue reading…
---
[1]     Julian ET Woods, Rules of the Institute of St. Joseph for the Catholic Education of Poor Children, Southern Cross Office, Adelaide, 1868, article 13.
[2]     Sister Mechtilde Woods, "History of the Institute," handwritten ms, n.d. p.25.
[3]     Southern Cross and Catholic Herald, (Henceforth SCCH) 20 October 1867. The item in this paper spoke of the setting up of the Refuge as having happened at some time before that date.
[4]     SCCH, 20 November 1867.
[5]     "Report on the Catholic Female Refuge" 16 July 1868, Archives of the Sisters of Saint Joseph, Kensington..