July 30, 2020
Provided below is a message from Mary MacKillop Today to schools about the feast of Mary MacKillop on 8 August 2020.
---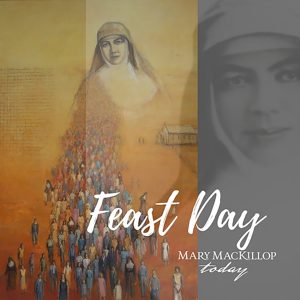 Mary MacKillop's Feast Day is coming up in August.
This year is particularly special because it is the 10 year anniversary since Mary was canonised as Australia's first Saint. Education was close to Mary's heart and she knew its power to lift communities out of poverty. This is why Mary MacKillop Today is asking schools across Australia to celebrate Mary's Feast Day with us and raise funds to help give children in Fiji access to early education!
Throughout August, we're inviting schools to hold their own fundraising activities and set a target of $1,500 (or more!). That's enough to give a vulnerable community in Fiji the resources they need to build a safe and effective learning environment for eager children.
Once your school is registered, Mary MacKillop Today will provide resources to help your school promote and run a successful fundraiser.
Click the link below to register for your school's resources today and celebrate Mary MacKillop's legacy by helping transform lives with the gift of education:
Mary MacKillop Feast Day fundraising activities
If you have any questions, please don't hesitate to contact Madeleine Gough, Mary MacKillop Today's Community Partnerships Coordinator, directly via email madeleine.gough@marymackilloptoday.org.au or telephone on (02) 8912 2708