March 22, 2023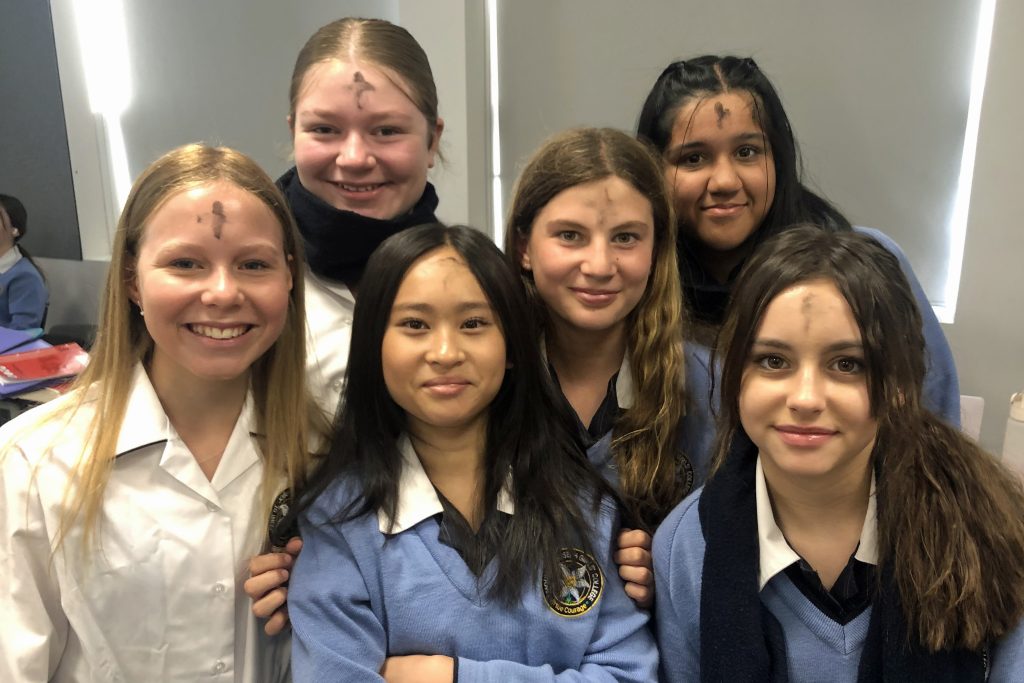 In preparation for Ash Wednesday (22 February), the Mount St Joseph Girls' College (MSJ) community in Victoria, hosted a 'Burning of Palms Ceremony' with Fr John Healy from Holy Trinity Parish.
Fr John spoke about the meaning and rich symbolism of palm branches and their connection to Ash Wednesday. He explained that they remind us of the palms laid to cover Jesus' path as he arrived in Jerusalem, just before he was crucified.
Traditionally, the ashes for Ash Wednesday come from the previous year's Palm Sunday celebrations. This year, we invited all our College community to bring in palm leaves to be blessed and burnt. Our ceremony included prayer, ritual, and music. Students as part of this ceremony were invited to cut up the palms ready to be burnt with the ashes used on Ash Wednesday.
To mark the beginning of the Lenten Season, we hosted a whole school Ash Wednesday Liturgy which was led by the Faith Team, student leaders and choir over the College PA system. To add to the sacredness of our liturgy our prayers, readings and hymns reflected the solemn season. Each classroom was set up for prayer with a sacred space that included a purple cloth, candle, cross and jar of blessed ashes from our Burning of Palms ceremony. At the conclusion of the liturgy, we were encouraged to take up the Christian challenge of service to others through our annual active participation in the Caritas Australia Project Compassion Appeal. This was a very meaningful and reverent occasion for all.
I am extremely proud and impressed by the way the Ash Wednesday Liturgy was celebrated this year at MSJ. It is the first time I felt that students had fully immersed themselves in the experience, as we were invited to think about contributing to a more just world. Having us come together in house groups enabled the liturgy to flow with integrity, encouraging all to begin this journey on a more personal level. The attention of students were drawn to the beautiful scriptures, rituals, music, the rich silence and prayers of the assembly. It was a great way to begin our reconciliation with God and mark the beginning of another blessed Lenten season.
Nicole Magee
Marketing and Communications Officer
Mount St Joseph's College, Altona VIC