January 26, 2018
Ten years ago Sydney hosted the very first World Youth Day to be held in Australia.
By way of rekindling the legacy of this significant event the Australian Catholic Bishops have dedicated the current liturgical year as the Year of Youth.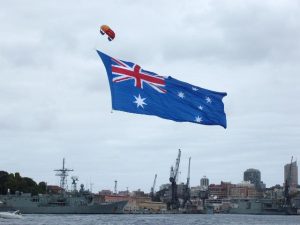 As we stop to reflect on the values we honour on Australia Day, we have much to learn from the young people who are the future of our country. Gen Z (those born in the mid 90's onwards) are the first cohort to be born into a world where they have had grown up with interface technology and the Internet. Because of this they are more connected to various platforms of social media, and perhaps have been more in touch with issues of the wider world than many other generations who came before them. They are also a generation who could be considered quite vocal about their opinions because of their strong sense of justice for the equality of all people.
In their plight to uphold the human dignity of the marginalised, this years nominees for the Young Australian of the Year each embody a self-effacing empathy for the vulnerable. They have educated their communities, lobbied politicians, raised awareness of the injustices faced by indigenous people, refugees, the homeless and victims of domestic violence among other vulnerable people. Many of the nominees, like so many unnamed young people around the world, have risen above their own personal hurdles and obstacles of the past in order to stand with those with those living on the edges of society today. Whilst they have gone on to have successful careers in medicine, law and science among other fields, they have continued to be involved in their local communities and in the plight for justice for the marginalised.
We often hear how Australia Day is a time to celebrate the value of mateship in our nation. If we are to truly honour this Aussie tradition we need to actively seek out opportunities in the ongoing healing of our relationship with our indigenous brothers and sisters, in the inclusivity of all people and in the celebration of multiculturalism.
As we embark on 2018 with our own hopes and dreams, and perhaps resolutions still fresh at the forefront of our minds, may we be energised anew by the inspiration of the dedicated young people in our midst who actively seek out opportunities to be a voice for the voiceless.
Anne-Marie Gallagher rsj