July 7, 2019
On 19 March 2019, as a college community, St Joseph's Catholic College, East Gosford celebrated our patron saint's feast day.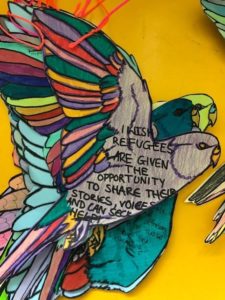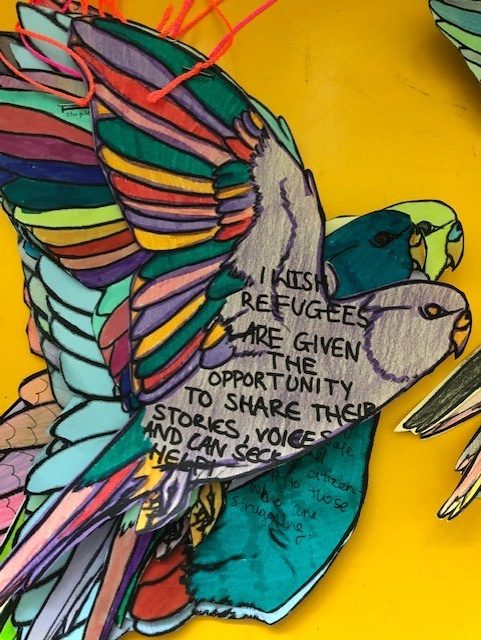 Saint Joseph's Day incorporated the theme of Hope through an experience of Asylum Seekers and Refugees in our local community and beyond. We began in period one with home room activities in which we created Freedom Birds and Wings of Hope, decorating them and writing our pledges of support and hope for the future of asylum seekers and refugees.
In period two, our girls were afforded the opportunity to listen to two guest speakers one being a representative from Northern Settlement Services, Nellie, and the other who was a refugee from our local area. They both shared their personal stories and their experience of what hope means to them through a speech and a Q&A session with the College Captains. During periods three and four, we celebrated the legacy of Saint Joseph's Day through Mass lead by our college leaders and Father Greg.
Our celebrating didn't stop there but continuing through lunch, we enjoyed culturally diverse cooked meals provided by our lovely staff for our girls as well as music played by our talented students. Through this our college community united as one in hope under the freedom birds that were hung across our main yard. By providing these meals, this demonstrated the care and support our staff give to students – just as Joseph unconditionally supported his family.
To conclude our fun-filled day of celebration, during periods five and six, students participated in our annual house competitions. These consisted of different year groups versing each other as houses in activities that reflected our theme. For example, our Year 12 students competed in a competition in which students had to carry buckets of water on their heads and fill a tub first to win house points. The positive atmosphere created and the extensive support showcased by our college community, truly demonstrated our theme as we stand for justice and hope of Refugees and Asylum Seekers #justice4refugees.
Sophie Scott, Eliza Middleton and Zoe Rechberger-Carson
St Joseph's Catholic College Captains 2019
View photos of the celebration in the gallery below:
Photos provided by St Joseph's Catholic College, East Gosford. Used with permission.