October 6, 2018
The (New Zealand) Government recently announced the phasing out of single-use plastic bags, citing a desire to look after the environment and to safeguard New Zealand's clean, green reputation.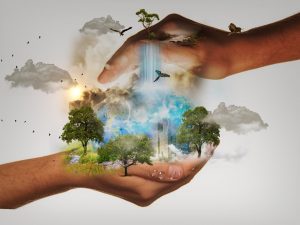 Given how bleak the news cycle can be, it is heartening to hear good news stories like this one. I have been wondering whether this story is a sign of further change to come. It is a largely symbolic policy but it could prompt further consideration of some of the bigger challenges that climate change presents.
Recycling has become a normal part of life for many New Zealanders. But since China stopped taking certain recyclables earlier this year, much of the plastic that Kiwis think they are recycling is instead going into landfill. Piece by piece, we don't notice our heavy reliance on plastic and packaging. But the images of waste lined up, ready for landfill, are grotesque and unforgettable. On that scale, climate change and the enormous challenges it presents can be overwhelming. Focusing on small wins such as ending the use of single plastic bags is necessary — but we have to be careful that it doesn't distract us from the big picture…
Continue reading 'Crisis Burdens the Young' here (PDF)
Julia Spelman*
*Julia is of Ngāti Hikairo descent, is a barrister at Pipitea Chambers in Wellington. She helped to find JustSpeak and is now Chair of the Board.