March 27, 2018
Throughout Mary MacKillop's life, she strove to help those without a voice.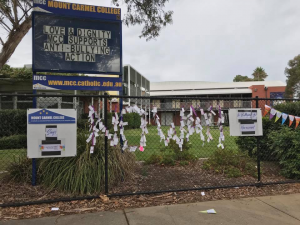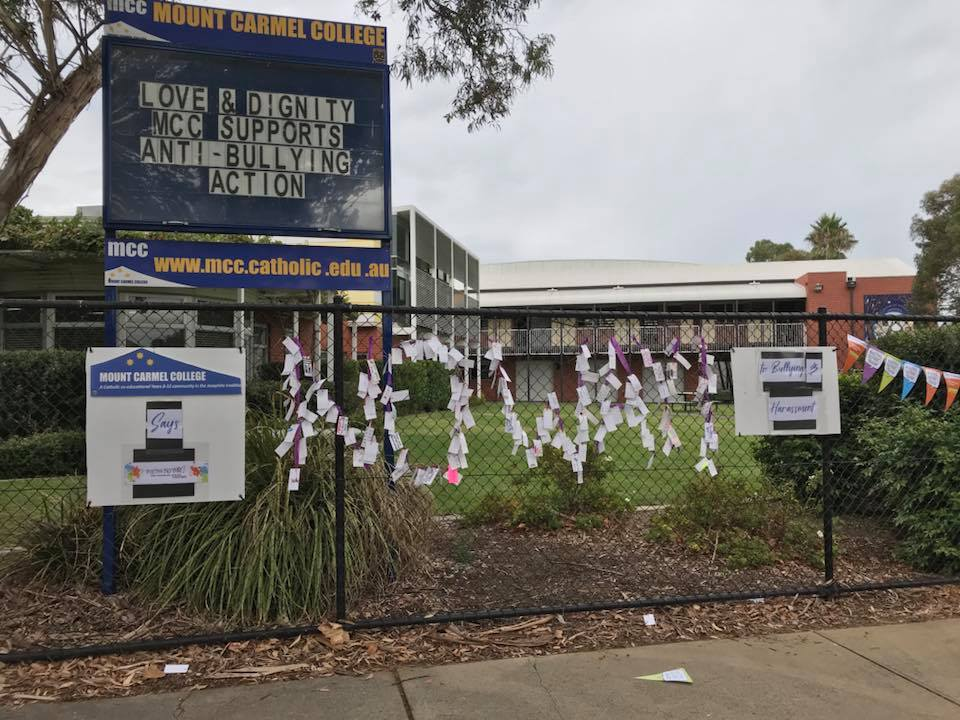 At Mount Carmel College, Rosewater, we aim to follow in Mary's footsteps by doing the same. As a community we celebrated National Day of Action against Bullying and Action by recognising the effects of bullying and putting others down.
One of the activities we did was the creation of a stop sign made from our Middle Years community of Years 8 and 9. We wanted to raise awareness as a community that bullying is never okay and should be stopped. We were able to get in touch with the local messenger, who wrote up an article on our school and our values shared, whilst interviewing a few of our student leaders to gain their insight on the issue at hand.
Along with the stop sign we also created a "NO WAY!" sign on the main fence of our school and attached were little positive notes written by our whole school community. Through all these activities we truly believe we can change the actions of those around us and let those who are struggling with issues such as bullying know that they can come forward and reach out for help!
Mount Carmel College
Rosewater, SA
View photos in the gallery below…