January 3, 2023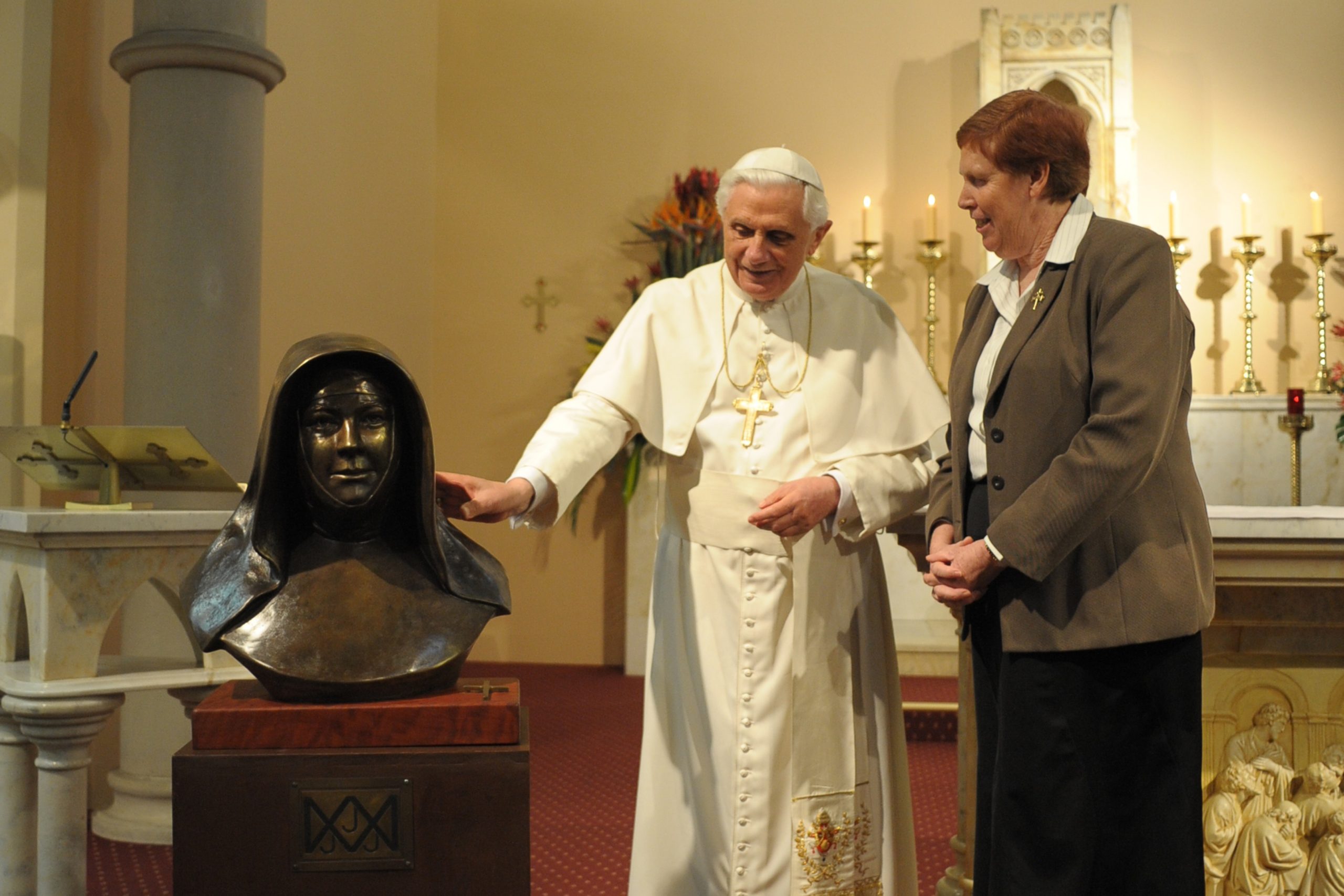 The Sisters of Saint Joseph join the church universal in acknowledging the death of Emeritus Pope Benedict XVI.
The Sisters remember with fondness his visit to the Mary MacKillop Memorial Chapel (Mary MacKillop Place, North Sydney) during his visit to Australia for World Youth Day 2008 when he prayed at Mary's tomb and gifted us with a statue of St Joseph.
Pope Benedict seemed to enjoy his conversations with the Sisters, and smiled when Sr Josephine Dubiel shared, in German, that her mother came from a village less than 10km from his own birthplace, Marktl am Inn.
While at Mary MacKillop Place, Pope Benedict commented that Mary's canonisation would happen once the processes were completed. During these days he referred to Mary MacKillop's example in his homilies and addresses. He said on this occasion: "Mary MacKillop is one of the outstanding figures in Australia's history. I know that her perseverance in the face of adversity, her plea for justice on behalf of those unfairly treated and her practical example of holiness have become an inspiration for all Australians. Generations have reason to be grateful".
Pope Benedict's connection to the Sisters of Saint Joseph and all Australians was strengthened in 2010, when he canonised St Mary of the Cross MacKillop as Australia's first recognised saint. We are grateful to him for his leadership of the church and for being with us on these occasions.