December 6, 2017
Do I put up a 'no vacancy' sign?
It's near Christmas, and I don't think I'll be happy till I get a crib.  We can all meet together in spirit at the crib of our loving infant – and can recommend our wants to Him and pray for one another.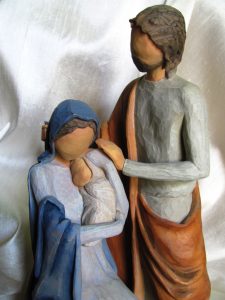 In the crib, Mary MacKillop's God was weak and vulnerable: a baby, his home a stable, with a 'no room' sign at the door.  Mary brought Christmas to Penola.  Here, in a stable, she set up her first school, where she was to bring the presence of Jesus to disadvantaged country kids.  There were no 'no vacancy' signs here!
We tend to be timid and hesitant in setting a course by the star of Bethlehem.  Mary looked beyond the lovely, twinkling lights of Christmas to that stable at Penola, where her God was alive in the little ones of this world.
It is not easy for us to find the crib.  But that is where Jesus wants to take flesh, here, where we live, in our bit of turf in Australia and New Zealand [or beyond] in the person of the marginalised.
It is not the will of your Father in heaven that one of these little ones should be lost …         (Matthew 18:14)
---
Print Version (PDF) : 2017 – Little Brown Book pp130-1 – December
---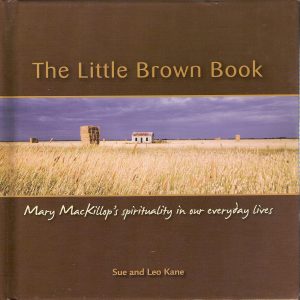 This extract (pp130-1) from The Little Brown Book has been used with the kind permission of the authors, Sue and Leo Kane.
The Little Brown Book can be purchased from Mary MacKillop / Josephite Centres across Australia: www.sosj.org.au (home page) and Pauline Books and Media:
---