Date: 30/04/2019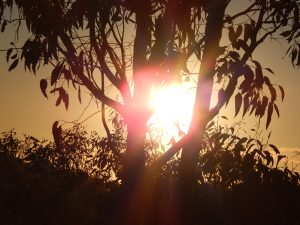 The Gospel of Luke offers us with a fascinating insight into the meaning of the resurrection.
The women come to the tomb to discover the body of Jesus not there and two men present. As the women 'lower their faces to Earth'  an image filled with ecological meaning – they come to recognise that God is acting in totally unexpected ways.
Luke's Gospel story has something to say to all of us, especially those of us concerned about the environment and the ecological crisis we are facing.
Tuesday, 30 April, 7.00pm – 9.00pm
Bethany Centre, Mary MacKillop Precinct, 4 High Street, Kensington SA
Sorry … street parking only!
Cost: Full $30.00 or Concession $20.00
Registration:  Tuesday, 23 April
Phone: 08 8130 5900 or email: infosa@sosj.org.au
You're welcome to join us!
---
---
Photo: Easter – Mary Ryan rsj