From: 01/12/2019 - 12:00 am
To: 22/12/2019 - 11:59 pm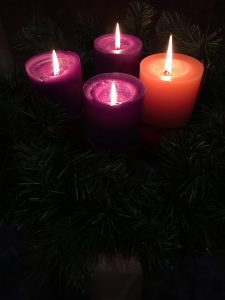 Advent Stillness … Join us on the four Sundays of Advent in St Joseph's Chapel, Kensington
An invitation …
Take some time out of the frantic pace of this time of the year to be still… reflect… and find peace.
Discover an oasis away from your phone… the TV … traffic … bustle … busyness.
Allow yourself to be gently led through this time of Advent Stillness in the silence and  peace of Mary MacKillop's much loved St Joseph's Chapel, which she named, and where she prayed for eleven years (1871-1883).
Sunday, December 1 – 5.30pm to 6.30pm
Sunday, December 8 – 5.30pm to 6.30pm
Sunday, December 15 – 5.30pm to 6.30pm
Sunday, December 22 – 5.30pm to 6.30pm
Registration not required;  no cost
Please note: street parking only.
Pedestrian access is via either 4 High Street Kensington driveway or side gate in Phillips Street (off Portrush Road)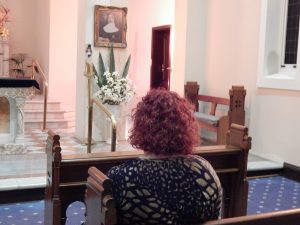 St Joseph's Chapel … Open Daily: 8.30a.m. to 4.00p.m.
Mary MacKillop's place of refuge in troubled times. It is now a place of pilgrimage and peace for US!
Breathe in Mary's spirit … pray where she prayed so often … experience an inner peace.
Come … walk on the land where Mary walked  … This is holy ground!
---
Photos: Mary Ryan rsj