Date: 27/03/2020 - 10:30 am
Theme: Mid Lent – how's your desert going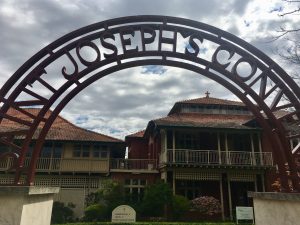 When: Cancelled until further notice
Time: 10.30am to 12.00pm
Venue: Mary MacKillop Centre, 16 York Street, South Perth
RSVP essential: by Tuesday before session date to: prayingourexperiences@gmail.com or (08) 9334 0999
Parking on York Street. Public transport – Bus 34 King Edward St, nearest York St
Save the dates: 24 April, 22 May, 26 June, 24 July, 28 Aug, 25 Sept, 30 Oct, 27 Nov, 18 Dec,
Download the 2020 WA Spirituality Brochure "Mystery of Beauty"
'Praying our Experiences' is a directed contemplative gathering, with personal reflection time. It uses Catholic-Christian sacred texts, tradition and experience to discern God's call to us, both as a faith community and individually, in the everyday.