June 7, 2021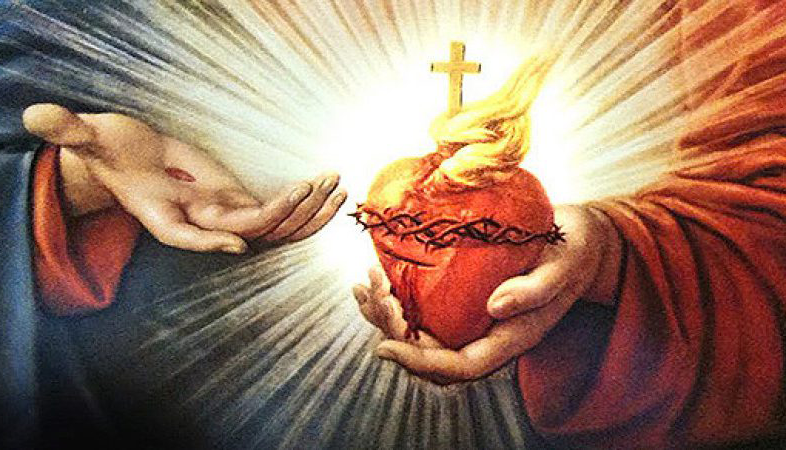 Greetings as we celebrate the feast of the Sacred Heart.
This is a special feast day for the Sisters of Saint Joseph of the Sacred Heart which calls us to give expression to a spirituality of the heart. It was a feast important to both our founders Julian Tenison Woods and Mary MacKillop and still held dear in the hearts of the Sisters today.
During May 2021 I had the opportunity to hear Cardinal Tagle speak to Congregational Leaders of Religious Institutes from around the world. I found a deep resonance with his sharing on the culture of encounter referred to in Pope Francis' encyclical Fratelli Tutti and our celebration of the feast of the Sacred Heart.
He began by referring to this passage from Exodus: I have witnessed to the affliction of my people. I have seen their misery, heard their pleas for help and I know their suffering. (Exodus 3:7)
This is a God who knows the heart of the people, a God who loves us with great tenderness. A God who binds up wounds, reaches down to feed the hungry and who fills our hearts with that same love in order that we too become the heartbeat of God flowing through our world.
Jesus lived his life centred in the heart of God. Jesus's life embodies this compassionate way as he reaches out to touch the eyes of the blind man, brings life and hope to the widow of Nain and restores dignity to the Canaanite woman. From this heart place he acted courageously in welcoming all to the table of life. His ultimate gift of love comes to us from the Cross where he teaches us how to humbly walk amid the pain of our world as missionary disciples.
Pope Francis in Fratelli Tutti calls us to open our hearts to the world and to be a compassionate presence so that life might flourish in its fullness for Earth and its peoples.
Sr Kathleen Coyle, a Columban Sister reminds us that "Mission has its origin in the heart of God.  We are missioned to make the goodness and compassion of God experientially available to people".[1]
Each day offers the opportunity to open our eyes to see those who struggle, to open our ears to hear the cry of Earth and the cry of children, to touch the pain of another through simple acts of kindness.
This might mean spending a few minutes speaking to a homeless person, joining a knitting group to make blankets and scarves for those who cannot find shelter, or writing a letter to a lonely person.
Sometimes it means choosing to leave the familiarity of one's homeland to work in a refugee camp, or as a journalist exposing an unjust regime, or donating to Caritas to a country torn apart from a natural disaster.
This feast day calls us to honour through our encounters the sacredness of the other and to live centred in the heart of God.
On this feast day, let us lean into the heart of Jesus as John did at the Last Supper and become a heartbeat of God's love in the world.
Sheltered in the heart of God may you breathe forth joy and peace to places of need.
Happy feast of the Sacred Heart.
Sr Monica Cavanagh
Congregational Leader
[1] "Prophetic Mysticism: The Call to Live Prophetically" in EAPR, Vol. 45, no. 2 (2008), p. 1.