The word 'Colloquium' comes from the Latin word meaning 'Conversation' or 'Conference'.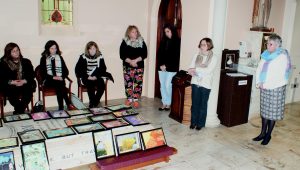 The Josephite Colloquium provides an opportunity for people in Josephite ministries to come together and discuss and reflect on what it means to be part of the Josephite family.
This gathering allows time to examine the life and mission of Mary MacKillop and Fr. Julian Tenison Woods. The charism of the Josephites is explored within an historical and modern day context.
The three day course allows participants to grow in their understanding of the Josephite mission to work with those pushed to the edges of society. It challenges participants to identify how they are a valued part of this mission, modeled in our past through Mary MacKillop, continuing in the present with our Sisters and taken forward in their work for justice in their Josephite ministries.
History
Across Australia and New Zealand, teachers, administrators, and other professionals carrying on the educational and health care ministries of the Sisters can take part in various processes to reflect on the charism of the Josephites. One such process is called a Josephite Colloquium.
Initially the Colloquium was set up for teachers from Josephite secondary schools. It became so popular that the invitation was extended to other groups of people working with our Sisters in our ministries.
The Colloquium is offered to:
Representatives from Congregational Secondary Schools beyond NSW
The Federation Josephite Schools
People from NSW Incorporated Works
Primary Schools
Staff from Josephite healthcare ministries and;
Other Josephite ministries past and present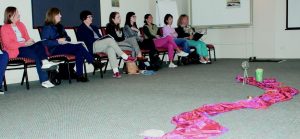 The Program is so popular it is offered three times a year. While Anderledy Lodge is being renovated the Colloquiums will be accommodated at our Spirituality Centre in Kicumber.
The Josephite Colloquium provides an opportunity to reflect on what it means to be working in Josephite ministries and to grow in understanding of Josephite Mission and Spirituality.
Colloquium (May 2017) Testimonials
The colloquium is a unique and wonderful experience that both challenges and inspires you.
A wonderfully relaxing three days. I now feel inspired to do God's work, as Mary did many years ago.
The colloquium was a wonderful experience. I was blessed to be able to represent my school and learn more about the charism of Mary MacKillop and it's implications for life in the modern world.
The colloquium was an enriching, eye-opening and marvelous experience. It is a nurturing environment in which you can be taken out of your comfort zone and learn what it means to be a Josephite and what it means having the charism.
More information is provided in the brochure below:
Contact Information
Jan Barnett rsj
Email: jan.barnett@sosj.org.au
Karen Oxley
Email: karen.oxley@sosj.org.au
Kim McKenzie
Phone: (02) 8741 2311
Fax: (02) 8741 2399
Email: kim.mckenzie@sosj.org.au
Page last updated: 5 February 2020