December 21, 2022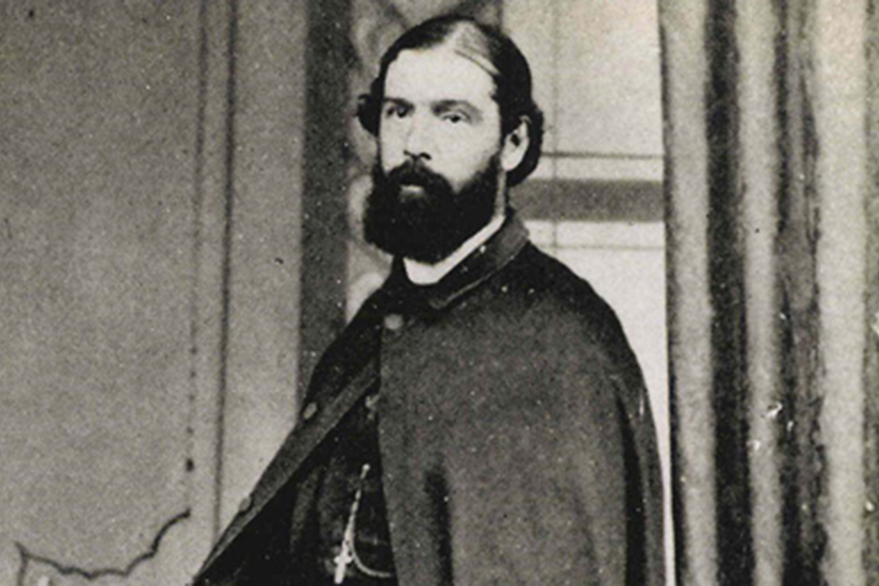 Fr Julian Tenison Woods, a gifted and complex character, was a many-sided man: pioneer priest, dedicated and successful missionary, educator (the first director of Catholic Education in Australia), scholar of some repute and respected scientist.
In his formative years, Julian encountered and was influenced by a variety of holy people and their spiritualities. Consequently, his own spirituality was eclectic. It was shaped: by his experience as a Franciscan tertiary; by the Passionist emphasis on prayer and asceticism; by the extroverted devotion and ornate ritual of the Oratorians; by the Marist devotion to Mary; by the French traditions of mystic prayer and spirituality; and by Peter Julian Eymard's emphasis on Eucharistic adoration.
Perhaps the diversity of his religious experience both as a child and as a young man contributed to an openness in him which enabled him to see beyond denominational boundaries and to dream dreams which transcended possibilities envisaged by those responsible for administering the Church of his time.
The creativity which found expression in his music and writing was to find expression also in the conception and founding with Mary MacKillop of the Sisters of Saint Joseph of the Sacred Heart, a religious congregation different from any in existence in Australia at the time.
Much has been written about his love of creation and the relevance for our time of his ecological sensitivity and spirituality.
His whole life and work was founded on his absolute conviction that a provident and loving God both guided him and permeated all creation.
[God's] beauty, His goodness, His Fatherly watchful care of me and all nature pursues me everywhere. There is no thought into which He does not enter. I can see Him in the flowers, in the insects, in the birds as they fly, and I can only turn sadly away from all and think of the beauty that I have never seen, of the goodness I have never understood and of the love overall which so greatly disposes everything so that (we) shall live secure amidst the great powers of nature.

Julian's love and reverence for Creation surely challenges us in our time to hear and respond to the increasingly urgent cry of our suffering Earth.
In all the vicissitudes of his life, and there were many, his dependence on Divine Providence was unflagging and called forth from him extraordinary trust.
In a world where there is so much violence, hatred and fear, we are invited, like Julian, to trust in the God of Love who overcomes fear.
There is much to admire and emulate in the life of this gentle priest.
Jill Dance rsj