May 20, 2018
National Volunteer Week is held annually in Australia from 21-27 May in order to acknowledge volunteers and their contribution to our nation.
JAG (Josephite Action Group) consists of a volunteer group of senior school students and young post-school leavers, united through a passion to help those around them (particularly refugees). As volunteers within JAG, we can proudly say that JAG is heavily inspired by Saint Mary MacKillop's charitable work and her motto:
Never see a need, without doing something about it.
At our JAG gatherings we pray, plan and work together to aim for a more just society. Not only do we gain a sense of fulfilment in helping others, but by being part of JAG we also have the opportunity to learn a lot about social and human rights issues. We learn how to educate others through what we ourselves have learnt.
Additionally, JAG also enables us to be committed to helping others and in doing so, meet many like-minded individuals that are around our age.
The theme for this year's National Volunteer Week is 'Give a little. Change a lot'. This resonates with us because we believe when we start by doing little things, we can make a big difference. We action this by forming connections with those we work with (refugees) and by invoking feelings of belonging, support and connection through social and cultural gatherings. So far, we have hosted a Welcome Day and Mass, a sports and activities afternoon for teenagers and a poolside barbecue.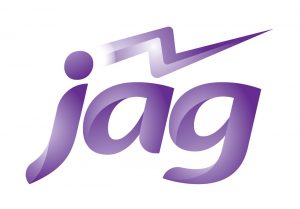 During this Year of Youth, JAG will continue to do more for refugees by having gatherings and volunteering our time to plan and assist with the upcoming RAD Justice Conference for youth.
Volunteering is an invaluable contribution to society, and we are glad to be able to help provide positive change to the lives of people.
We would highly recommend that you try volunteering at least once – it is truly life-changing.
Mary and Elizabeth Baynie
JAG Members
Find out more about National Volunteering Week