June 8, 2018
I really love the opportunities I've been given to work with young people.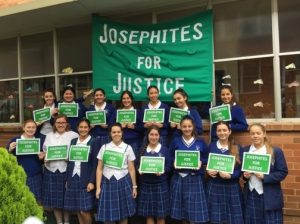 No matter how frenzied or toppling into crisis my days are, the sense of celebration, new beginnings and the vivid fireworks released by the passion and creativity of young people awaken in me a fresh sense of promise and hope. This year as we continue to celebrate in so many ways what it means to be involved in the Year of Youth, I'm really conscious of the new dreams and possibilities being held out to us by young people, who witness to the promise of Mary MacKillop for this time.
We know that the, passion, commitment, generosity and practical action of young people are critical in today's world. Their stories, which we continue to gather as we prepare for the RAD conference in September, show clearly the power of one small action, and the importance of perseverance and generosity. It is possible, we know, to initiate an undertaking and thus create a new world.
As we celebrate this year and prepare for the conference, I've relished the time to build new hope. When we hear of those in our world who want to sit back in comfort, the energy of young people inspires those of us who are older with a new spirit of enthusiasm and involvement.  And, I believe they do this in three specific ways:
They remind us, as did Mary MacKillop, that it's important to step out and take risks.
They show us how to look forward to the excitement of possibilities and to enjoy what happens to us.
In their seeking and searching, they are a challenge to those of us who are older – in the ways they ask 'why?' and 'why not?' – in all their questions and doubts about people, systems, groups, Christianity, God. It is my deepest hope that they will never cease asking questions and challenging us.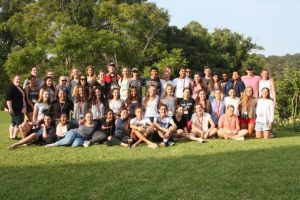 As we work with young people in this Year of Youth, I believe that there are new whisperings and a spirit of hope, even in the face of things falling apart. We continue to work for, and to anticipate, the promise of new ecological directions, greater respect for the culture and longings of the first peoples of our land, greater justice for asylum seekers and refugees, the pledge of new conditions for workers in this country, and a greater awareness of the needs of those who have been pushed to the margins. Such we know demand generosity from us all, and a willingness to move forward with determination. May all of us, young and not so young, find the courage necessary to play our part in creating new paths of justice and peace.
Jan Barnett rsj
Justice Co-ordinator
Find out more and register for the RAD Justice Conference here
Photos provided by Jan Barnett rsj. Used with permission.