August 21, 2018
We all live in the one Universe but come from different worlds.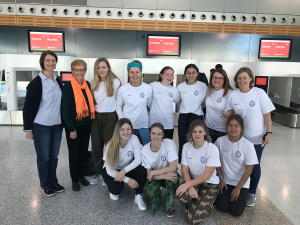 These words of great insight were shared by Alipio Baltazar, CEO of Mary MacKillop Today Timor-Leste office. He was addressing the Yr 11 students from St Joseph's College East Gosford. After a two week immersion experience it was time to farewell Alipio and his Mary MacKillop Today staff – our new friends in Timor.
Alipio explained that we are all equal in God's eyes and all deserving of our basic human rights – a good education, clean water, nutritious food and opportunities to allow us all to reach our full potential.
Alipio asked the girls to remember the immersion fondly, so they may take home stories of Timorese courage and strength and so inspire others to take action to try to make these differing worlds as one.
So what did the girls do, and more importantly what WILL they do as a result of their experiences on this immersion?
Mary MacKillop Today and the Josephite Justice Network worked to devise an immersion experience that saw the girls learn Tetum so they could more fully participate in the Mobile Learning Centre lessons. The students were quick to acquire the Tetum they needed to read children's books, ask questions relating to the story, sing songs and play games with the very enthusiastic attentive Timorese school students.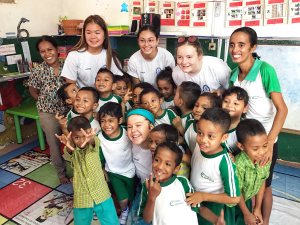 As we travelled the country observing famous landmarks, we learnt of the hardships the Timorese people faced during Portuguese and Indonesian Occupation. We learnt of the cruelties of the occupation, first hand, from people who were imprisoned and even tortured. Our biggest learning however was the power of forgiveness.
After climbing the stairs to Christo Rei, on a very hot afternoon, Tina (coordinator of the Parent Health Program for Mary MacKillop Today) explained to us:
We must leave the bad stories in the buildings, the museums. We must not forget them but we must look to the future for hope freedom and a better life and a more prosperous Timor.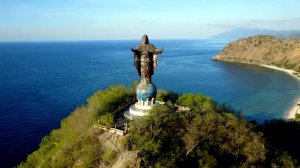 Standing in the shade of the 27 foot high Statue of Jesus looking out at the picturesque coast of Timor we all felt a sense of hope born from a people with the courage to forgive.
It is for the students to decide what they will do in response to this life experience. Some may carry with them the message of hope and resilience as a model in their daily lives; some may decide to work for an NGO (Non-Governmental Organisation), many said they will return to Timor to learn more and of course spend time with their friends at Mary MacKillop Today.
No immersion is perfect because no matter how hard we might try, we are visitors and some what of a distraction and even a disruption. It is impossible to predict how the effects of this experience will influence the students and the people we met in Timor. It is however, possible to witness the learning, the sharing and the sense of community that has developed from this experience. It is possible to say that in some small way, this immersion has brought our differing, unequal worlds more aligned with each other. So maybe we are now one small step closer to contributing to a "One Universe"?
You decide…
Karen Oxley
Josephite Justice Network
---
Please find below a testimony by an Immersion Student from St Joseph's College East Gosford…
This immersion trip is worthwhile as it opens your mind to another culture and way of life. By assisting Mary MacKillop Today in educating children this immersion also allows you to contribute to another country and realize we can make a difference.
Overall this immersion is something that will stay close to your heart forever and is the most amazing opportunity to help others who face hardship. The immersion is also worthwhile as it teaches that even though helping others is important, we come as guests to learn and to share and so it is vital to work with their schedule, their language and the proven effective existing programs.
---
View photos from the trip in the gallery below…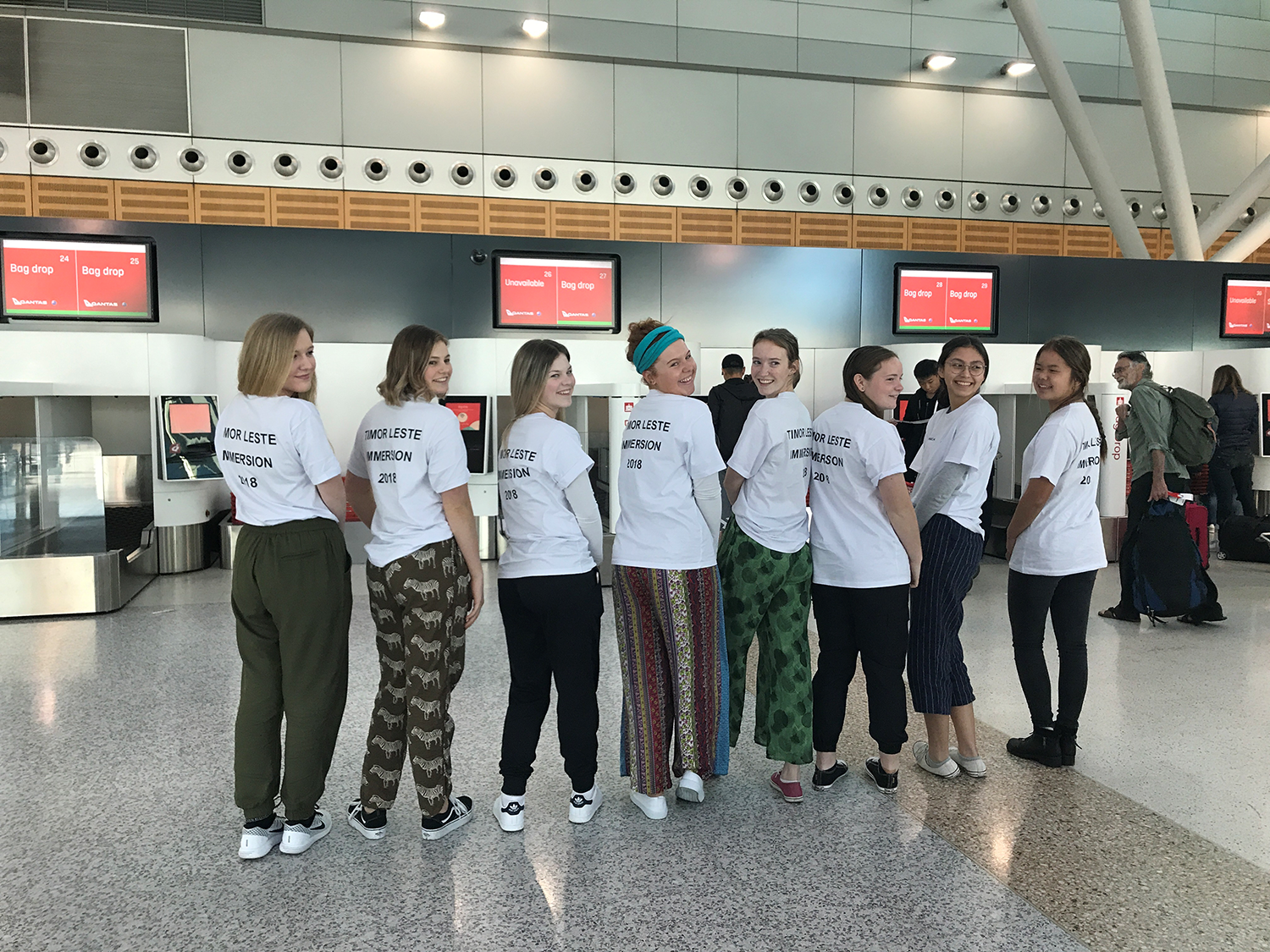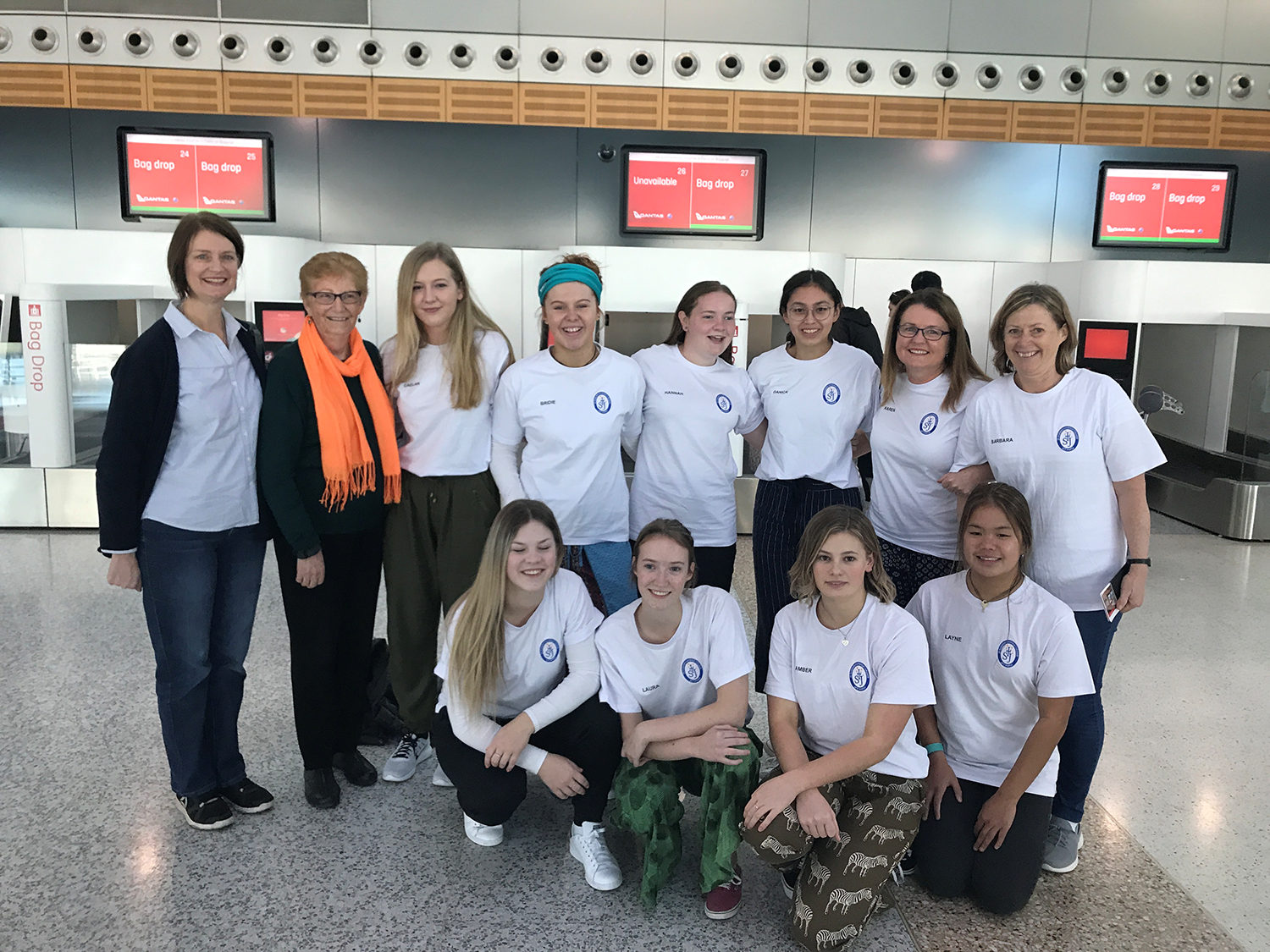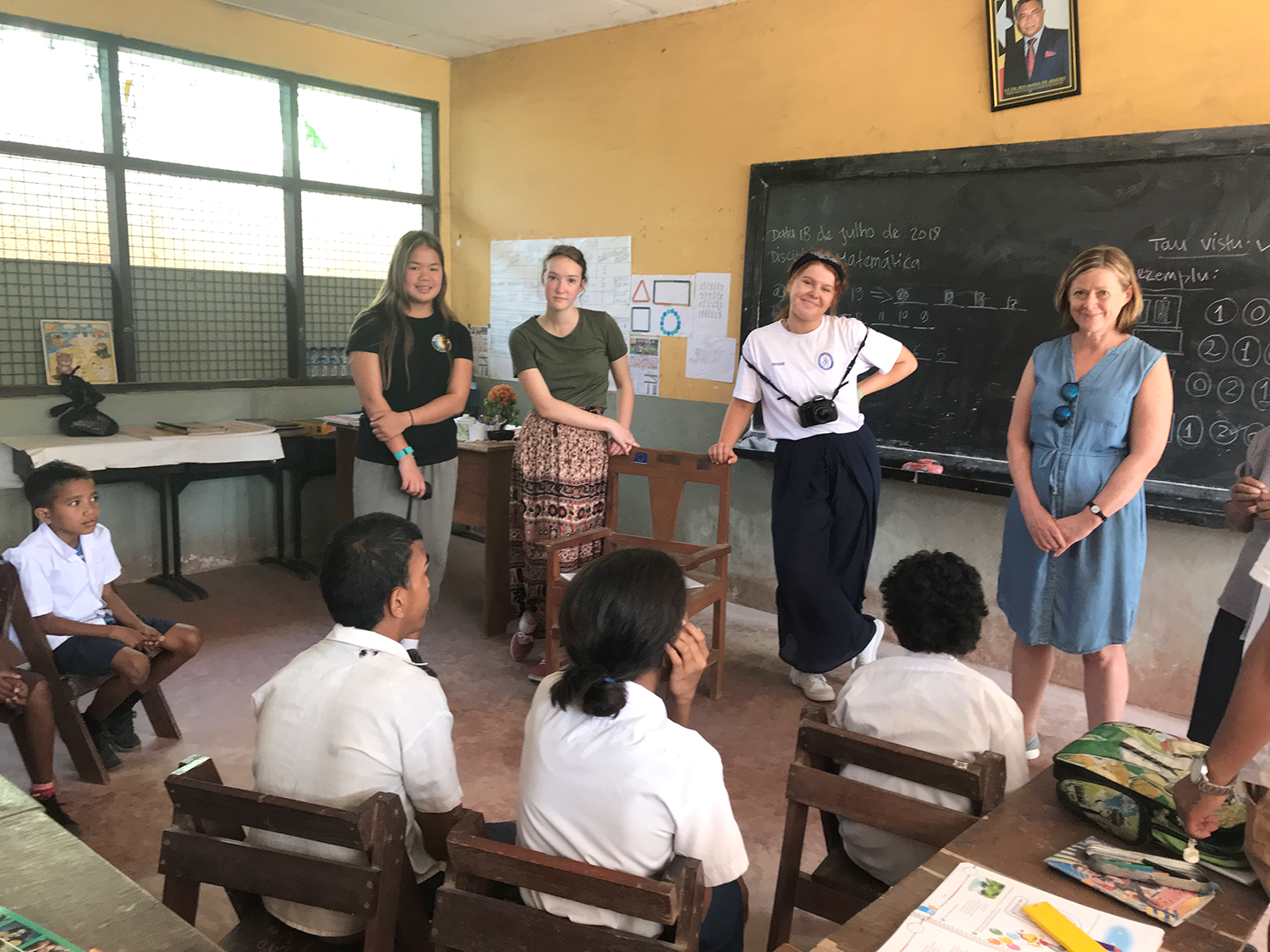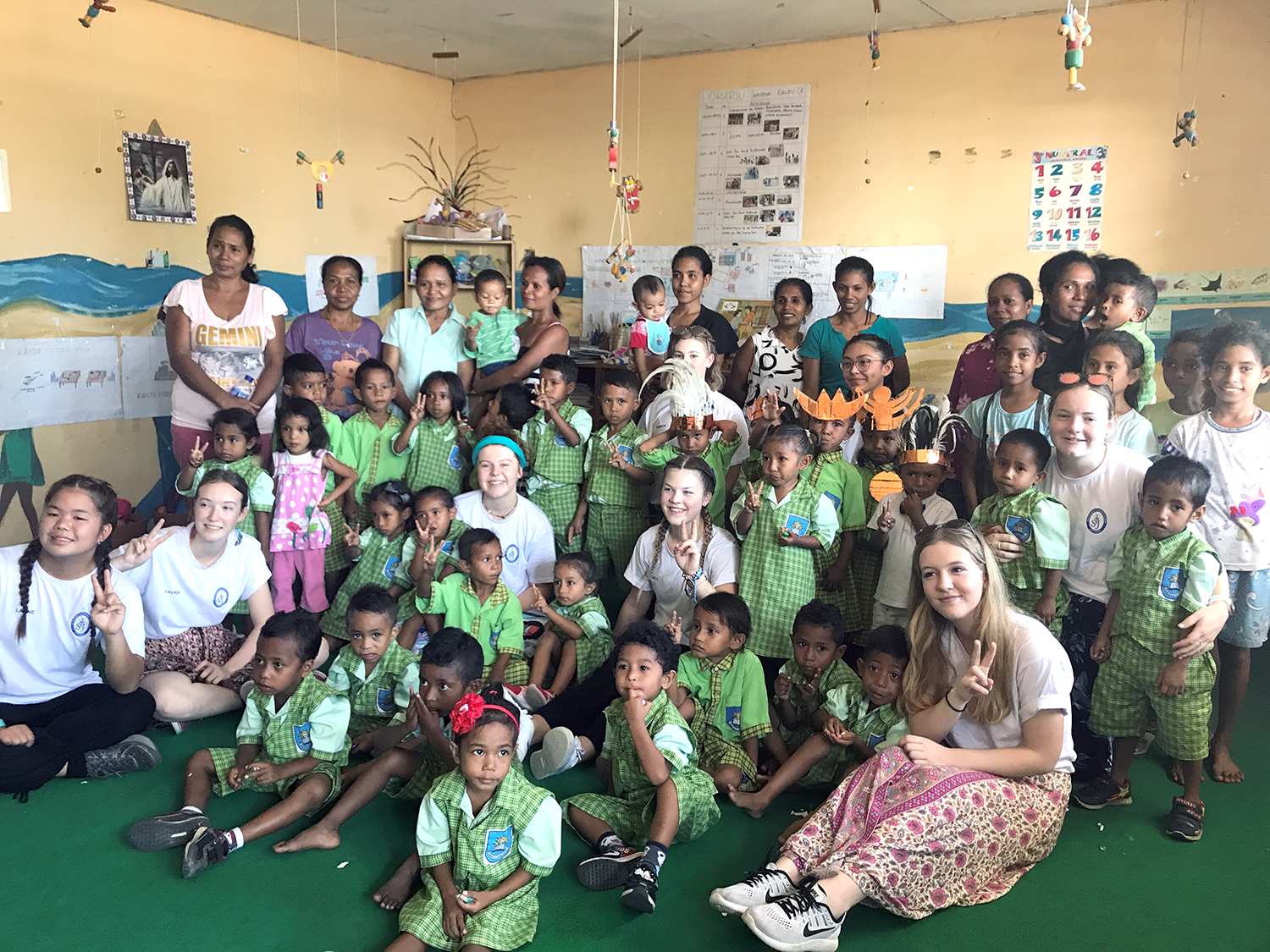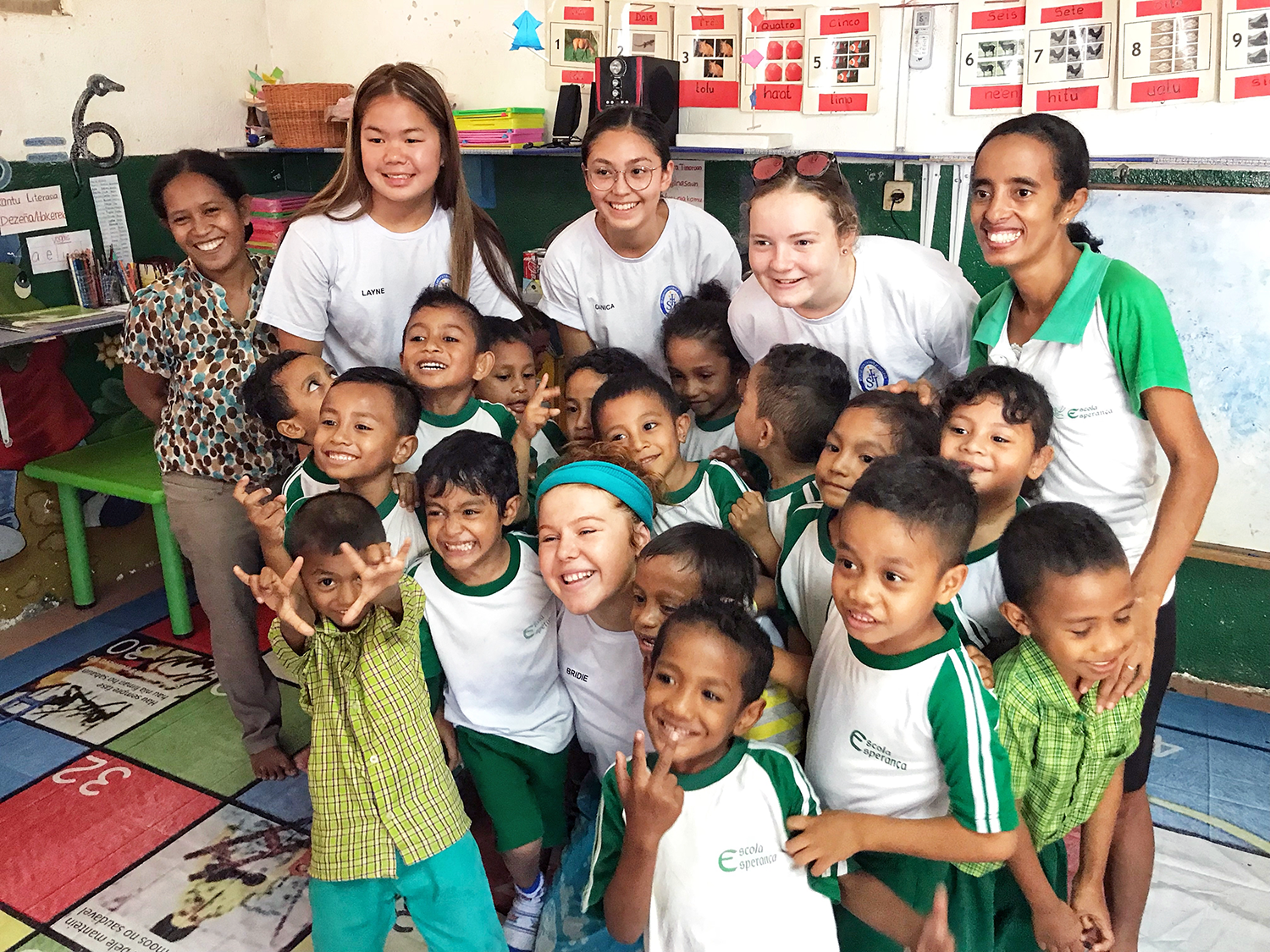 Photos provided by Karen Oxley. Used with permission.
Photo of Jesus 'Cristo Rei of Dili' in Timor-Leste obtained from EMTV Online. © 2018 EMTV Online. All rights reserved.