March 8, 2019
The official date when International Women's Day (IWD) is celebrated is 8 March.
It is a day when the achievements of women are honoured and when the national and international media give a little more space to women. This year the gatherings of women will discuss the United Nations' global theme for IWD 2019 which is, Think Equal, Build Smart, Innovate for Change.
Early History of IWD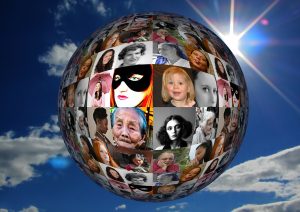 IWD has a long history. It began in 1909 in the United States, to honour the 15,000 women garment-workers who marched through New York City in 1908, protesting for better working conditions. In 1910 Women's Day was established at the Socialist International Meeting in Copenhagen and approved by delegates from 17 countries. In 1911 it was celebrated on 19 March in four European countries. During 1913-1914, IWD was used to protest World War 1 and in 1917 Russian Women used it to protest for Peace and Bread. Over the years IWD has been celebrated on different dates but the themes always drew attention to the issues of inequality for women.  In 1975, the United Nations officially marked and celebrated International Women's Day on 8 March.
Benchmarks for Women 1975 – 1995
In between the yearly IWD celebrations, there were four World Conferences on Women: Mexico 1975, Copenhagen 1980, Nairobi 1985 and Beijing 1995, all emphasising equality, development and peace. The Beijing Conference, with its resulting mission statement, critical concerns, strategies and actions, was an important milestone on global women's journey for equality and equal opportunity.
Benchmarks for Women 2000 – 2030
The Beijing Declaration and Platform for Action, signed by 189 countries, was appraised in 2000, 2005 and 2010. Some concerns had been alleviated and more needed attention. In 2000, to make the world a better place, 191 United Nations countries committed themselves to eight millennium goals to be achieved by 2015. The third goal was to promote gender equality and empower women. In September 2015, 193 world leaders committed to the United Nations' 17 Sustainable Development Goals in order to have three great achievements by 2030, which are, to end extreme poverty, fight inequality and injustice and fix climate change. Goal five is gender equality which is seen as 'a necessary foundation for a peaceful, prosperous and sustainable world.' All 17 goals are contained in the aims of IWDs.
Celebrate on 8 March, 2019
Women readers, celebrate on Friday, 8 March. Gather in homes, cafes, convents. Share stories of pioneering women, suffragettes, revolutionaries, prophets and doers of change, mothers, sisters, daughters, teachers, leaders, climate justice warriors, women who are trafficked and violated, refugees, homeless, all impoverished women, all who inspire us and all who need help.
Wear Purple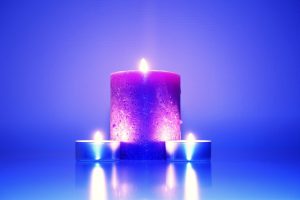 Wear something purple, the colour of International Women's Day, chosen because it symbolises dignity and justice, two important goals which IWD aims to achieve for all women. So decorate your place with purple flowers, light purple candles in the church, use your purple lipstick, handbag and earrings! Buy the man in your life a purple shirt. Send a donation to organisations working for the liberation of women. Rejoice in the progress made in women's lives and remember the theme for 2019, and ask how can I Think Equal, Build Smart, Innovate for Change.
Clare Ahern rsj
Images:
Women's Day by Geralt obtained on Pixabay.
Three lighted candles by George Becker obtained on Pexels.