November 25, 2020
25 November is the International Day for the Elimination of Violence Against Women.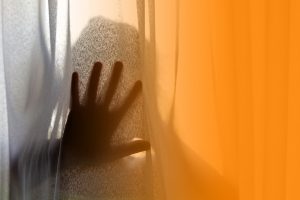 2020 marks the thirtieth year of the 16 Days of Activism Against Gender-Based Violence Campaign, which ends on 10 December with Human Rights Day. It was initiated in 1991 and coordinated by the Center for Women's Global Leadership. This year the focus is on women workers in the informal economy.
Slavery represents the most common form of violence against women and children. Women and girls accounted for 28.7 million (11%) of Modern Slavery and one in 4 victims were children (2017, International Labour Organization).
Pope Francis reminds us, "it is not possible to remain indifferent before the knowledge that human beings are bought and sold like goods!"
In 2015 Sr Margaret Ng, together with members of St Joseph's Enfield Parish, New South Wales established Parish Against Trafficking of Humans (PATH) to raise awareness of slavery locally, nationally and internationally.
Rosie Hoban from Australian Catholic Religious Against Trafficking in Humans (ACRATH) interviewed Sr. Margaret Ng about PATH. The article will be published on 6 December 2020.
To read the interview please click on the link below:
Activism in Parishes (available 6 December)
Margaret Ng rsj
Image obtained from Deposit Photos.