August 6, 2018
During the July school holidays, several young volunteers (many from the Josephite Action Group [JAG]) joined Sr Maria Sullivan to help newly arrived refugee families from South Sudan, Iraq and Syria enjoy the break from school.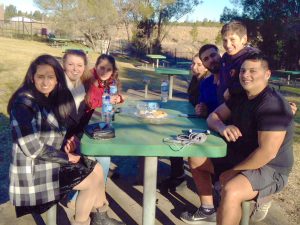 Activities consisted of sharing lunch together, kicking a ball around at the park and going to the cinemas.
Many of the families live in the western and south-western suburbs of Sydney, and so Prospect Reservoir was a scenic spot for a picnic. The kangaroos living there in the wild were a popular attraction.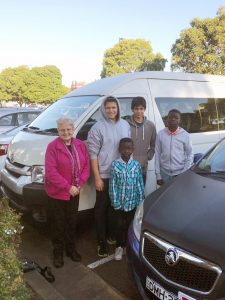 Thanks to a generous donation, one group was able to go to the movies. The film, Incredibles 2 lived up to its name! Thanks too, to the Regional Leadership Team in New South Wales who allowed us to use the Croydon bus, which meant that more families could be reached.
This program gives Aussies from different ethnic and cultural backgrounds a good opportunity to promote a strong, diverse Australian community. It also provides a space for young people to give and to learn.
'Good news' stories such as this seldom get media attention.
Sr Maria Sullivan
Photos provided by Sr Maria Sullivan and Karen Oxley. Used with permission.