February 27, 2018
Vision without action is merely a dream.
Action without vision just passes the time.
Vision with action can change the world.

The above statement grew to be our mantra at the JJAMM (Joseph, Julian and Mary MacKillop) gathering held recently at Mary MacKillop Place, North Sydney and St Joseph's Retreat Centre, Kincumber.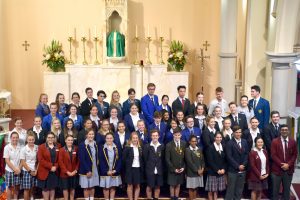 Student leaders from around Australia and New Zealand gathered to identify qualities of Mary and Julian's leadership. They named qualities they admire and pledged to use their leadership as vehicles promoting justice in their school communities and beyond.
I will allow the student leaders to impart their vision and action commitments for a better world below. Enjoy…
To be a leader in a Josephite school is to show empathy through listening, to inspire others through action and a vision for positive change. (St Joseph's Port Lincoln)
As leaders at St Joseph's Albion Park we strive to live our school motto of "Acting Justly", just like Mary MacKillop.  We put these values into action by being inclusive, welcoming and accepting of students from diverse social and cultural backgrounds.  (St Joseph's Albion Park)
Josephite leadership is serving the community through vision communication and action, in a spirit of humour and generosity. (Brendan-Shaw College Tasmania)
Josephite leadership is serving from within, not from up front.  Because we consider ourselves as family, people won't remember what you say to them, they remember how you made them feel.  (Cullinane College NZ)
Leadership in a Josephite school is to have persistence and compassion.  It is the ability to nurture growth within the entire school community.  (Mary MacKillop College Leongatha)
Josephite leadership at SJL is to roll your sleeves up and get the job done.  It means having strength in difficult time, like Mary and Julian, and bringing vision to reality. (St Joseph's Lochinvar)
After studying injustices that thrive in our world, students stood on their soapbox to tell us their dreams.
I Have a Dream
I have a dream.
A dream where food is a gift from nature,
not an expectation.
Where water is a sacred resource,
not a disposable resource.
Where twice as many trees are planted
for every one that is cut down.
Where humans live in harmony with nature,
being ECO instead of having ego.
I have a dream,
Where people are not discriminated
for their colour, religion or past,
but where they unite, accepting everything and everyone.
Where people live with open hearts and open minds
instead of having to run from war.
A dream where poverty is no longer an issue.
The only issues being faced being
what colour flowers should be planted.
I have a dream
of peace and harmony.

This is the year of Youth.  Pope Francis has written to our youth: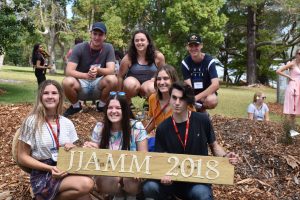 In Krakow, at the opening of the last World Youth Day, I asked you several times: "Can we change things?" And you shouted: "yes!". That shout came from your young and youthful hearts, which do not tolerate injustice and cannot bow to a "throw-away culture" nor give in to the globalization of indifference. Listen to the cry arising from your inner selves! Even when you feel, like the prophet Jeremiah, the inexperience of youth, God encourages you to go where He sends you: "Do not be afraid, because I am with you to deliver you."
A better world can be built also as a result of your efforts, your desire to change and your generosity.
These young leaders are humorous, inspiring, respectful and determined. After spending five days with them, I believe our future is hopeful.
Karen Oxley
Josephite Justice Office
View photos from JJAMM in the gallery below…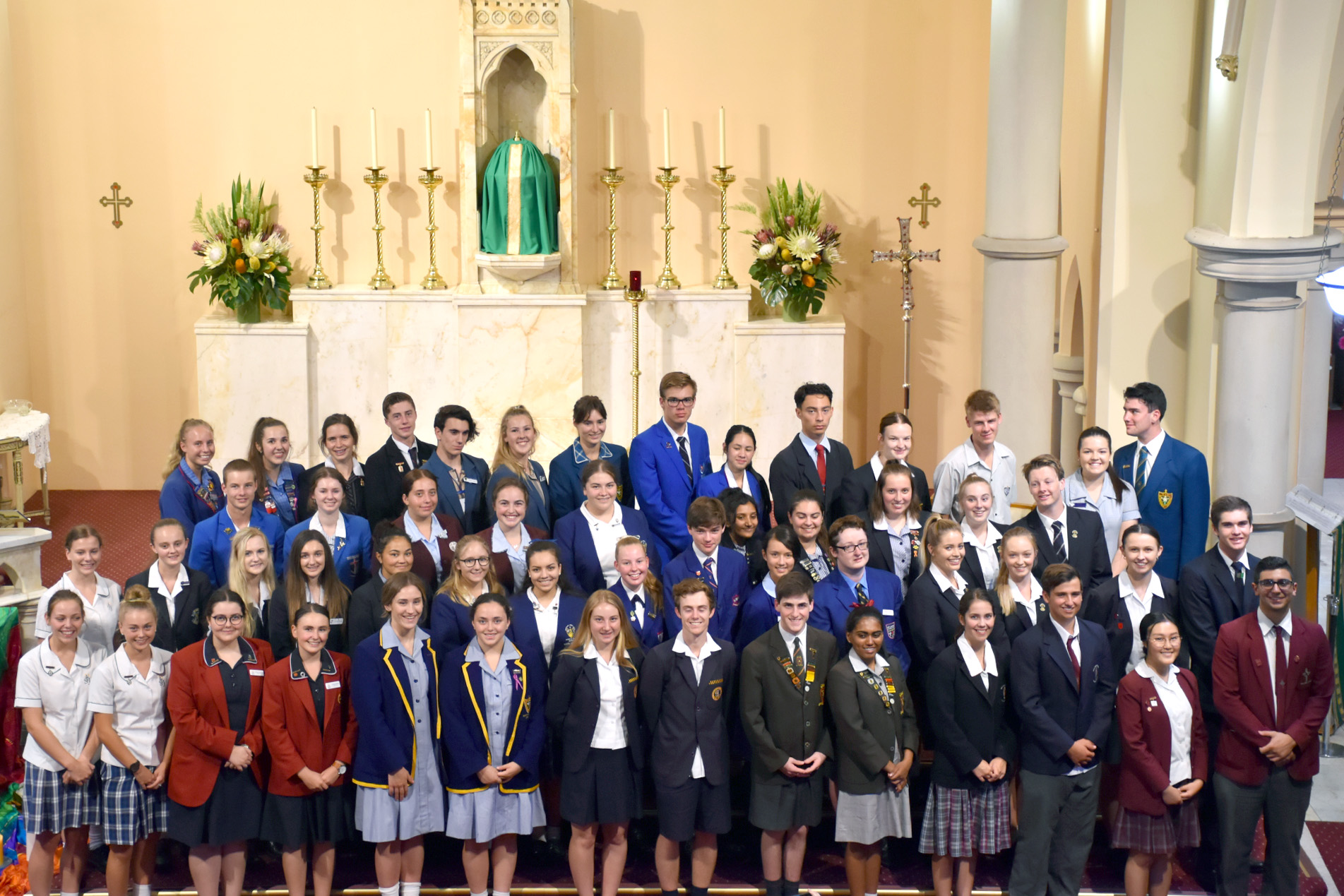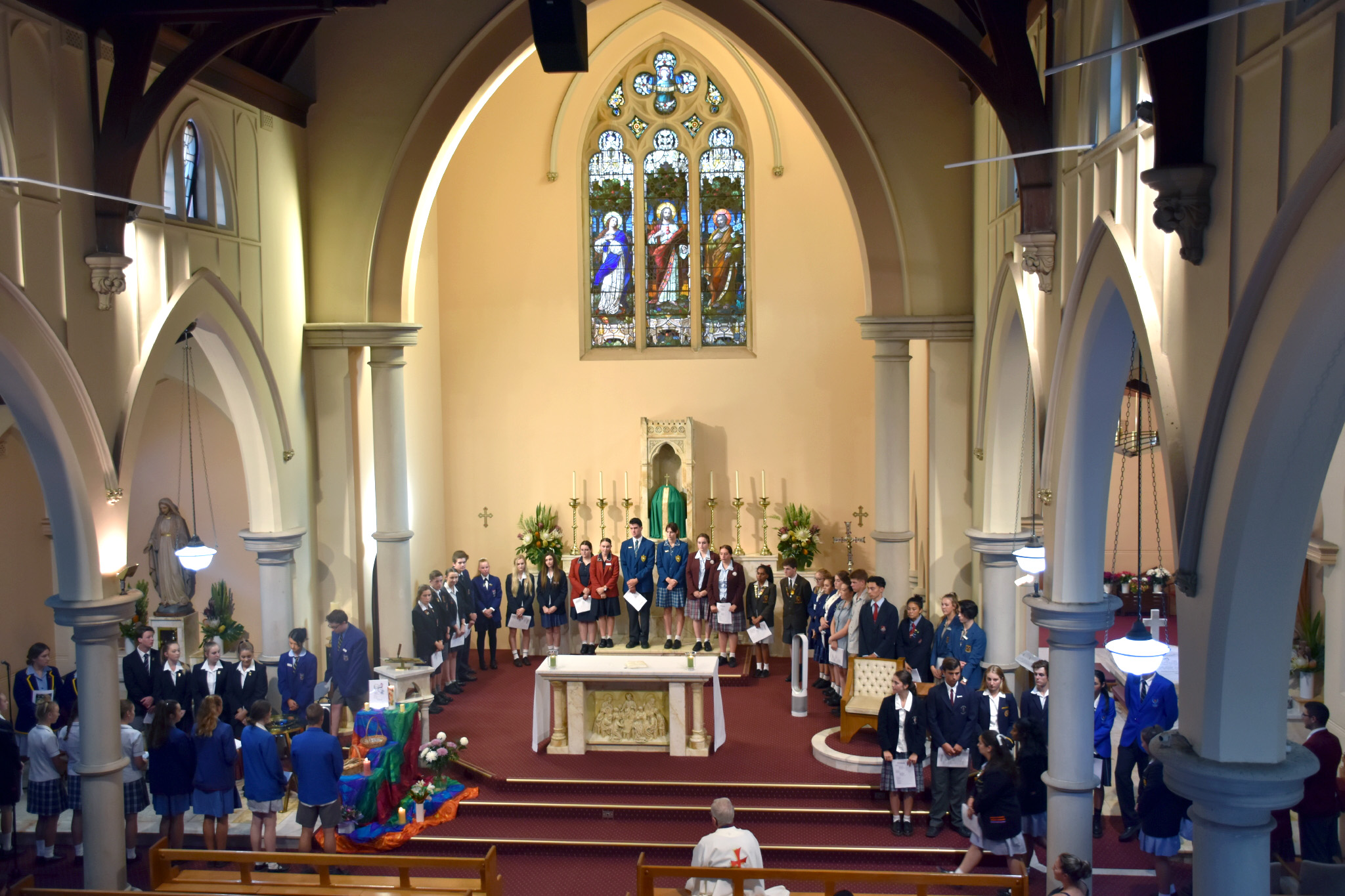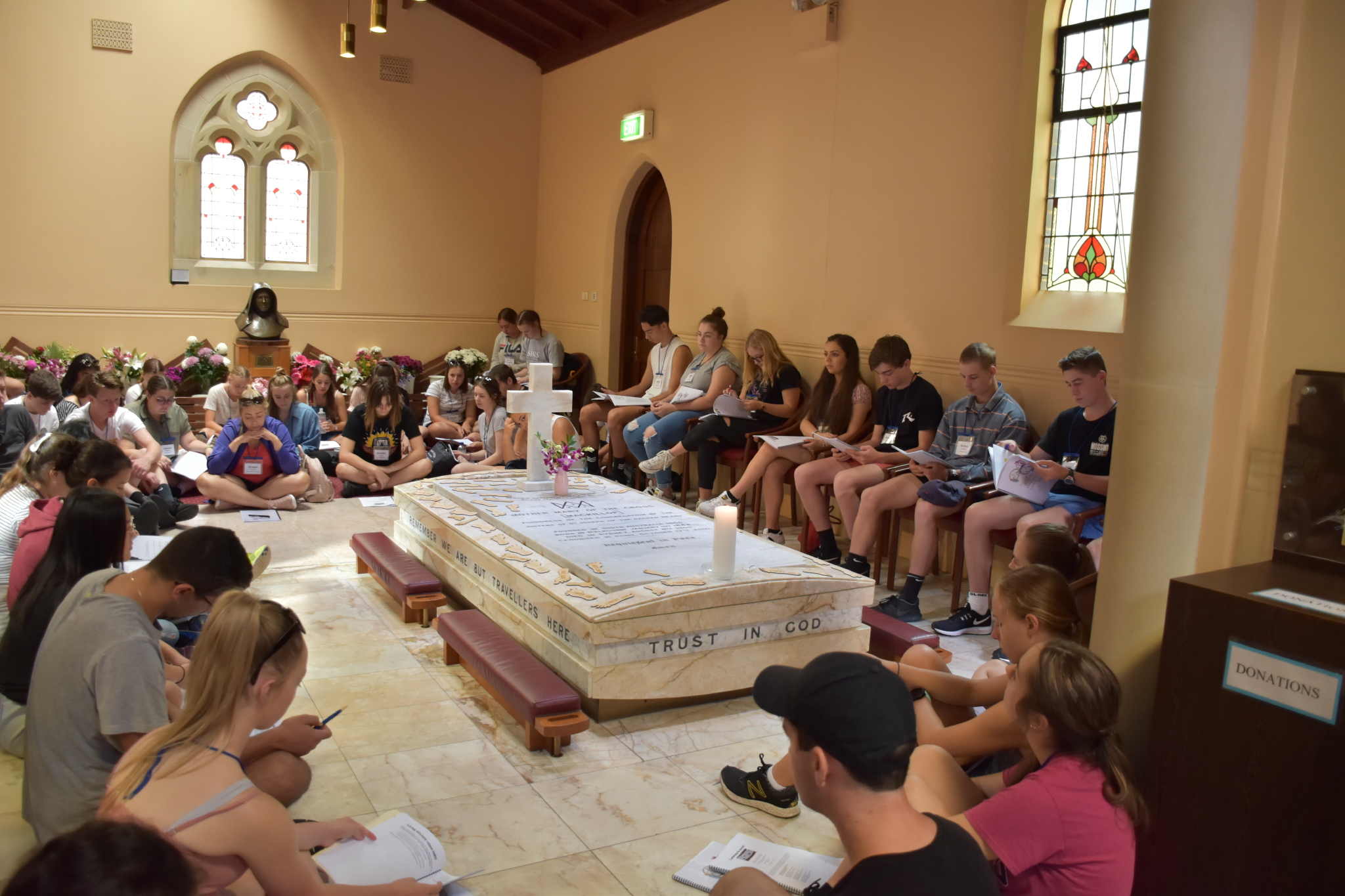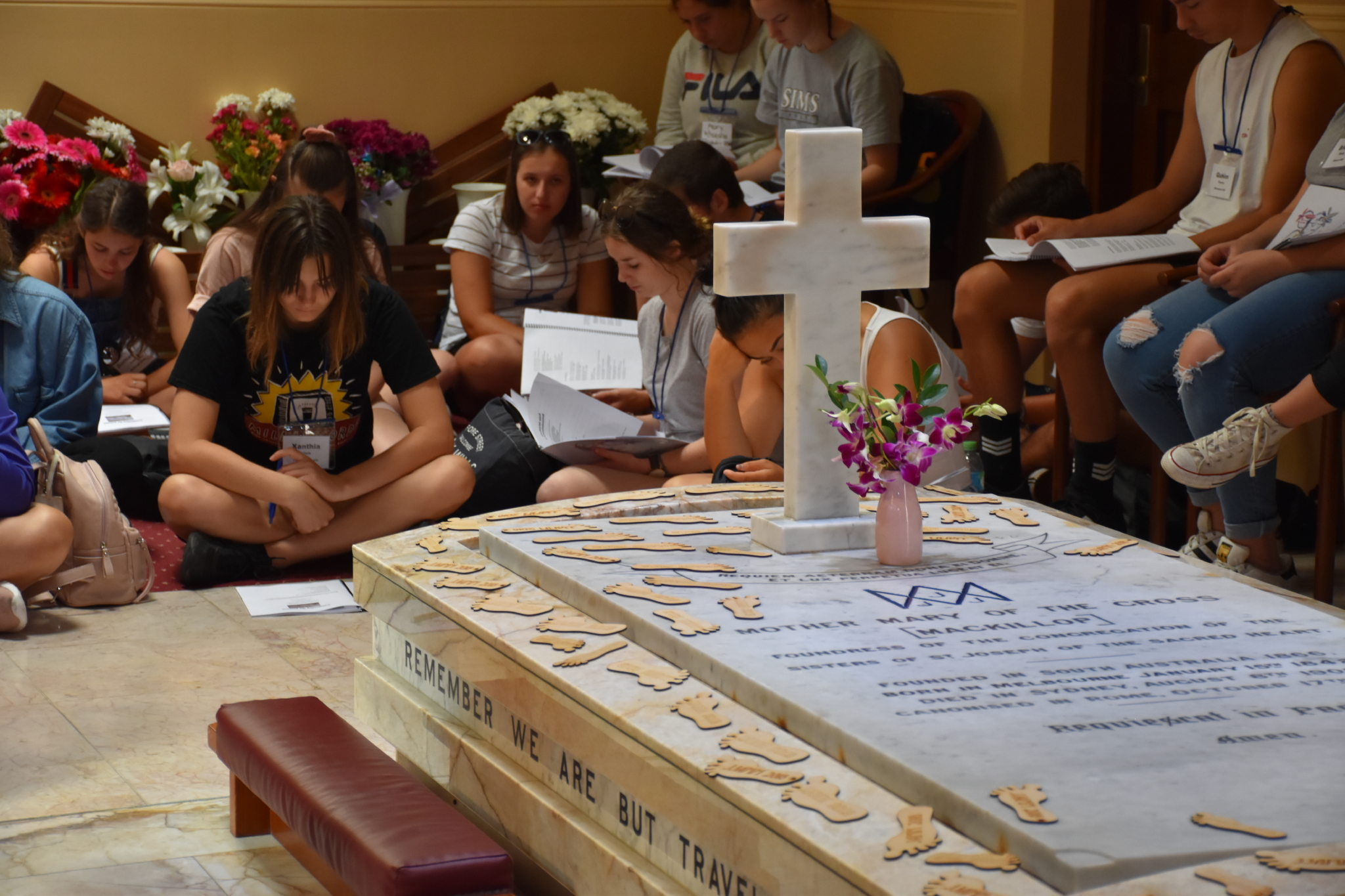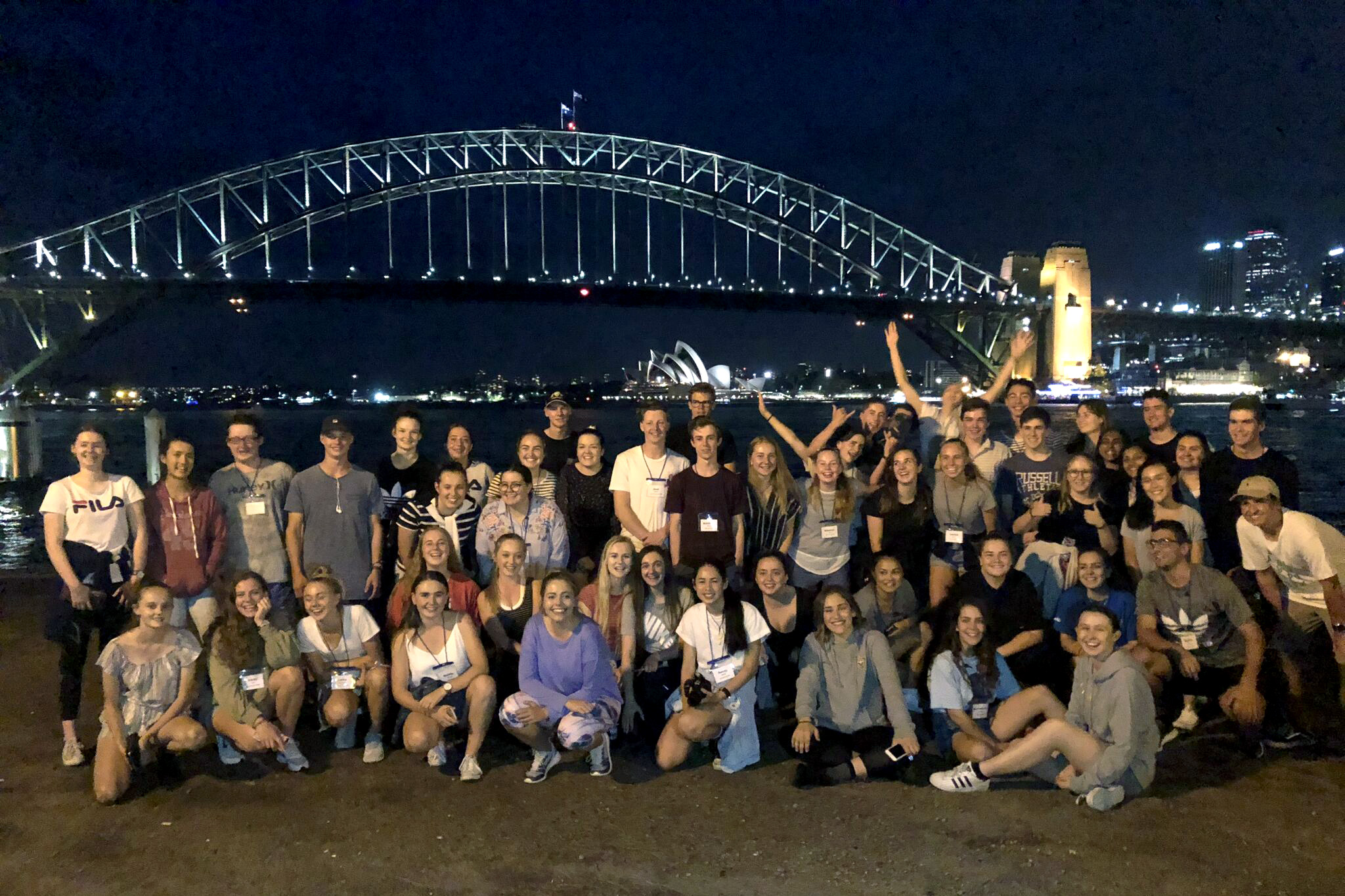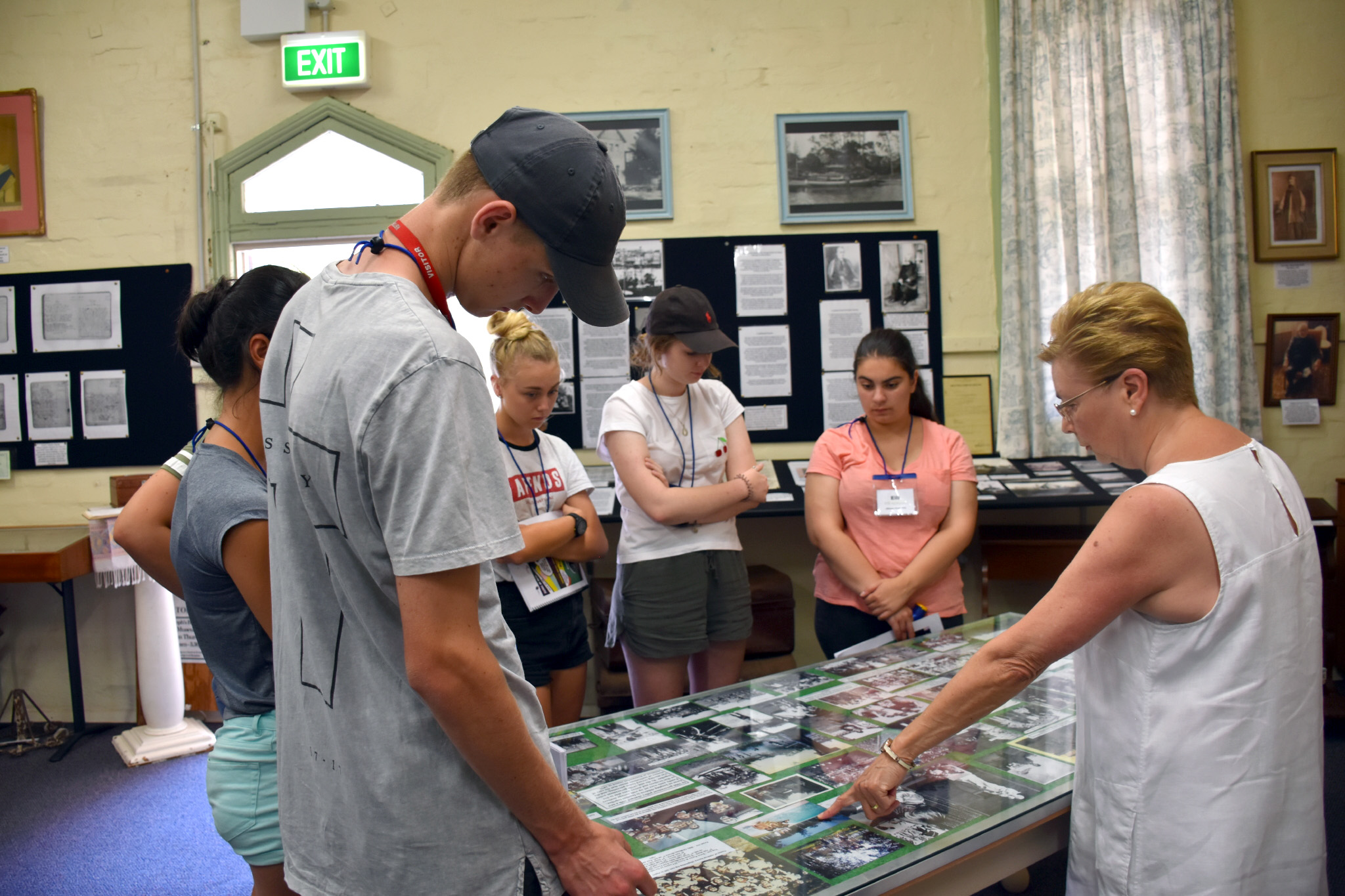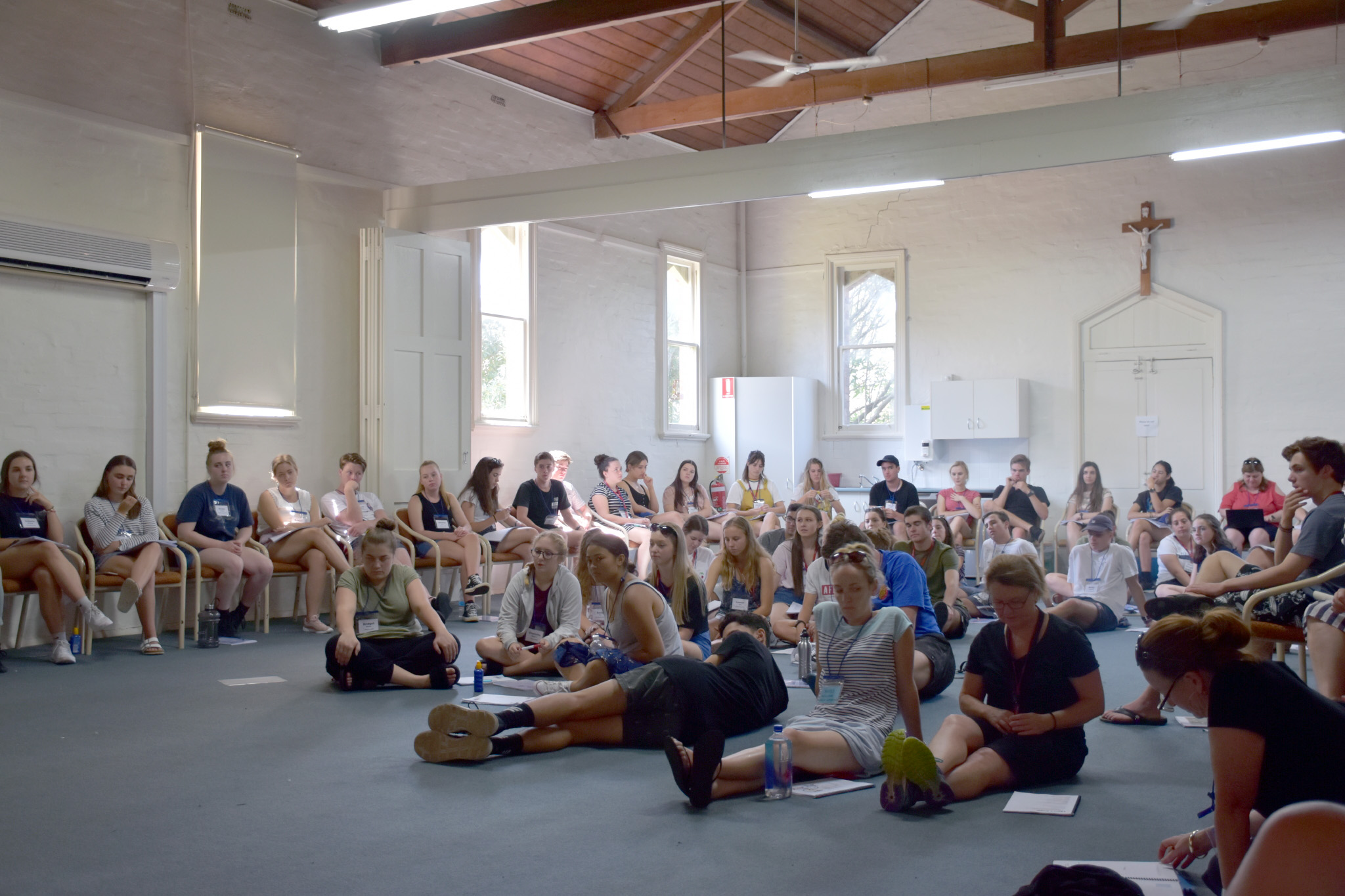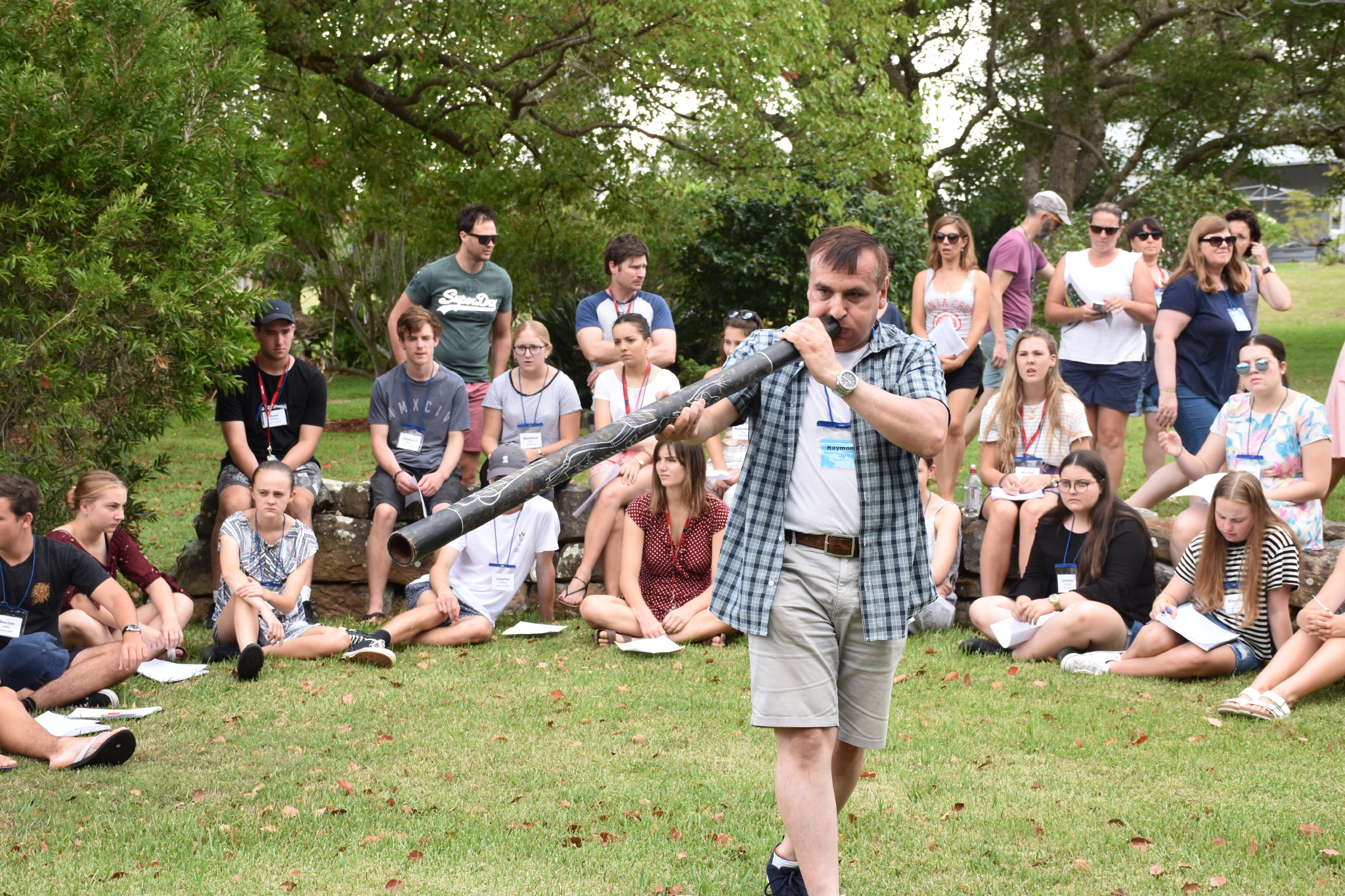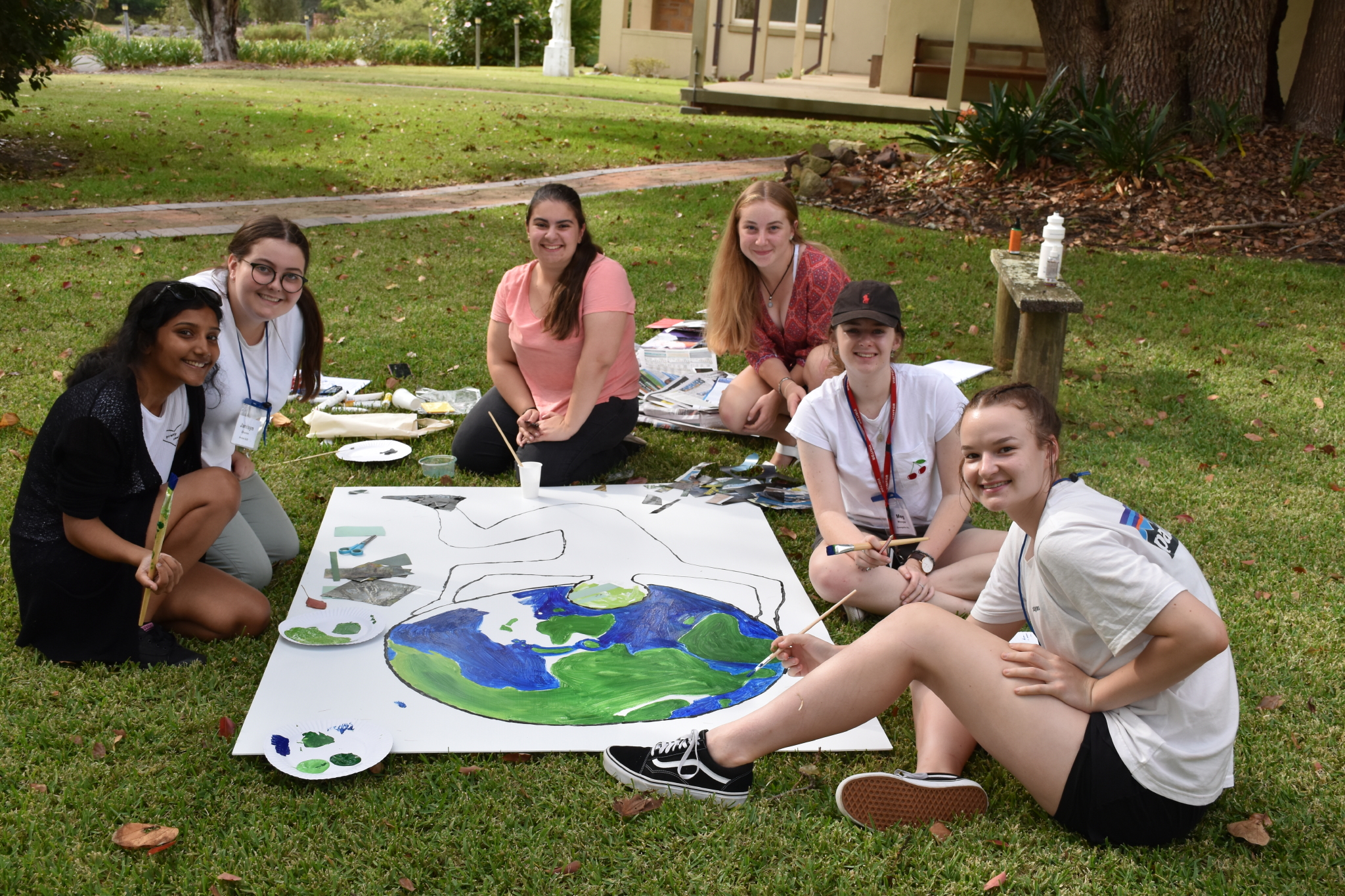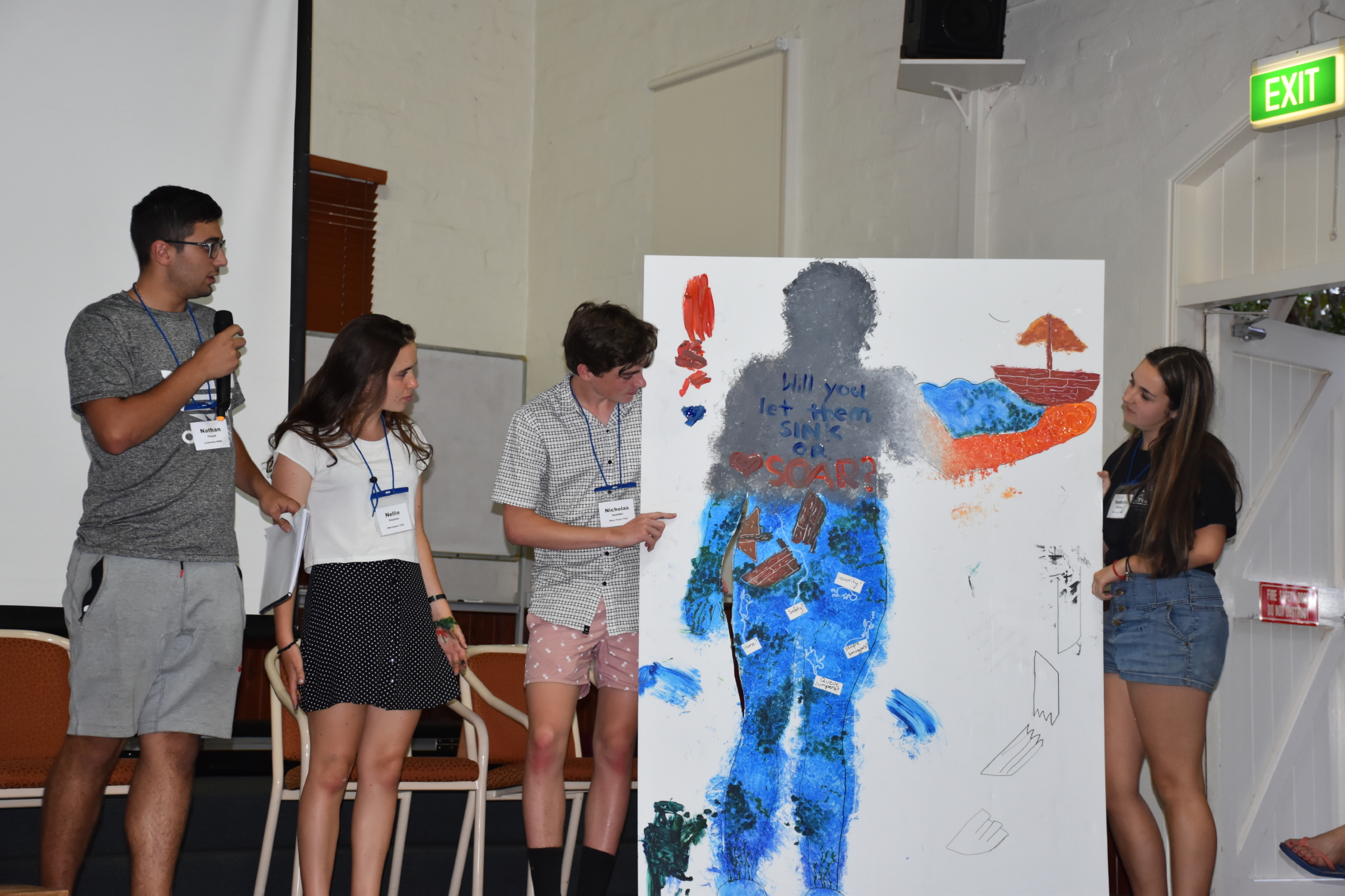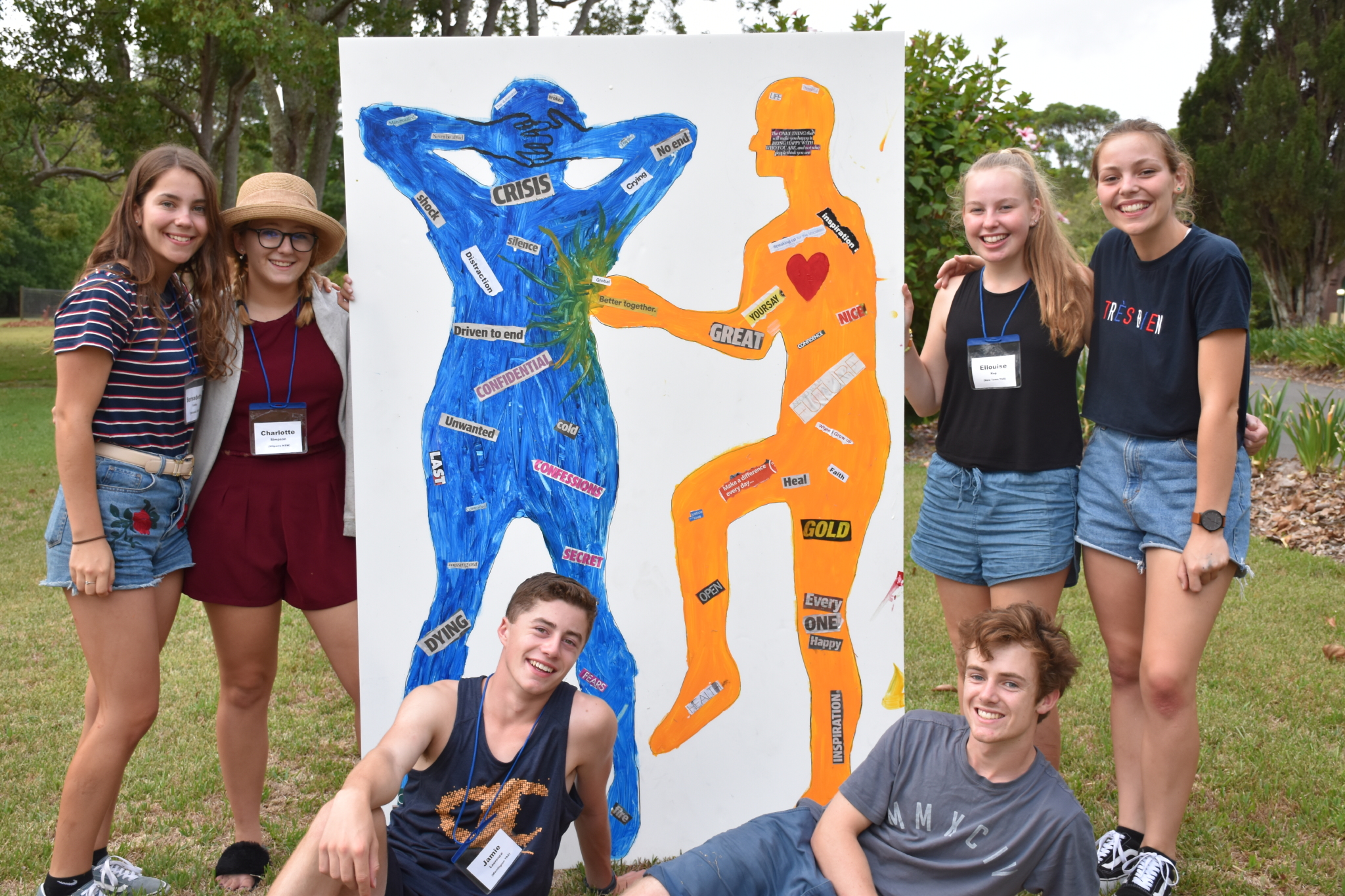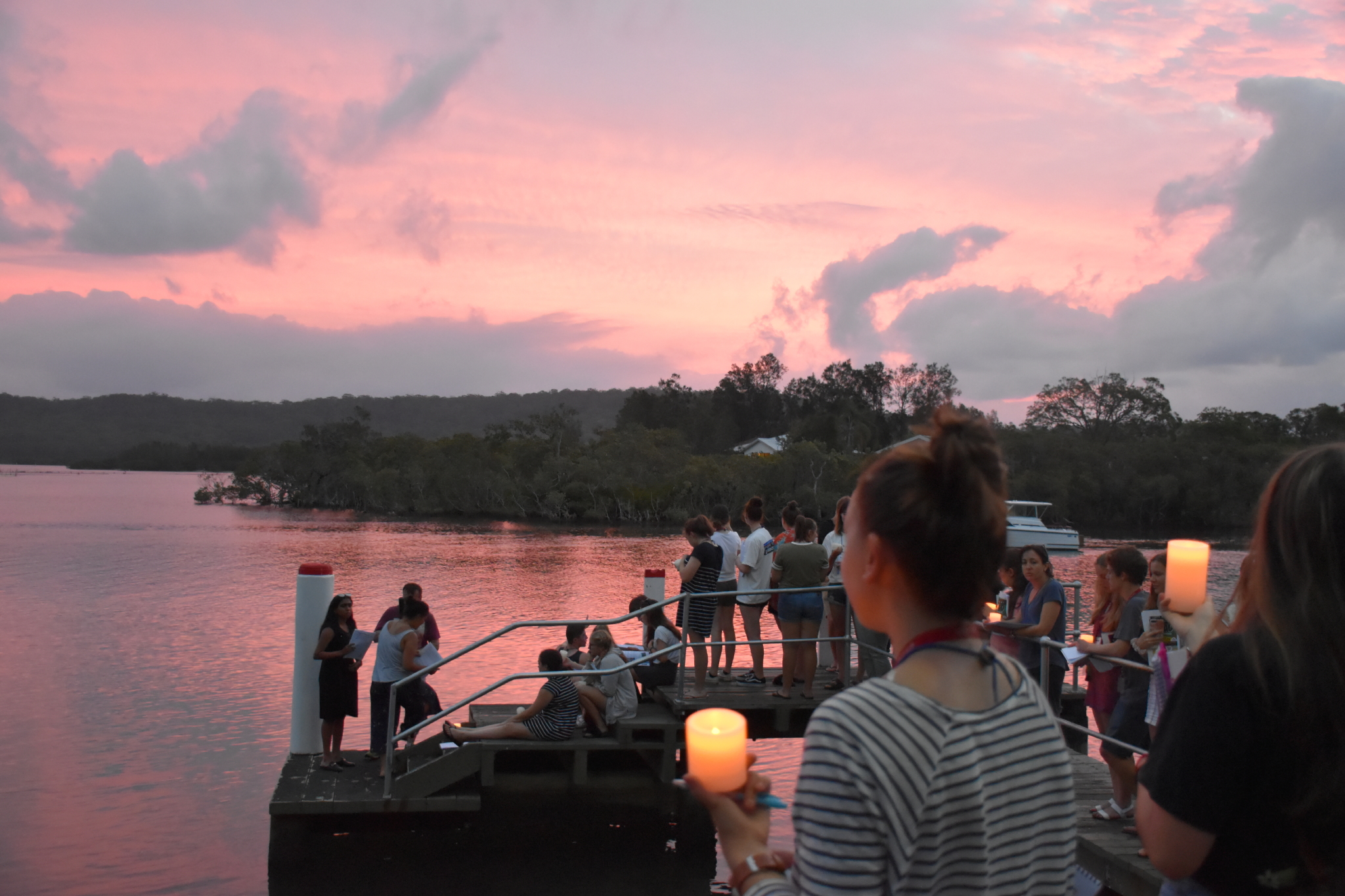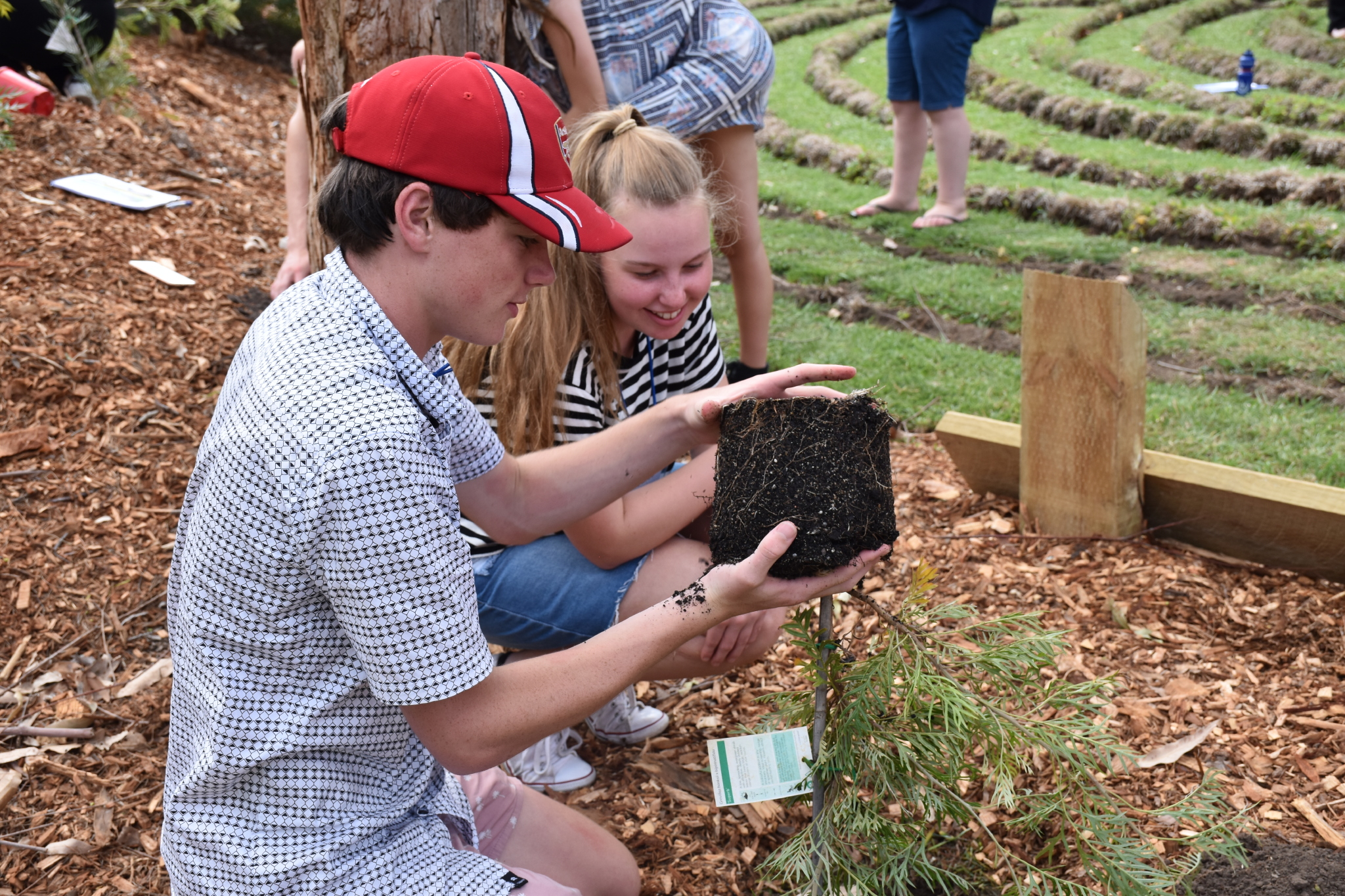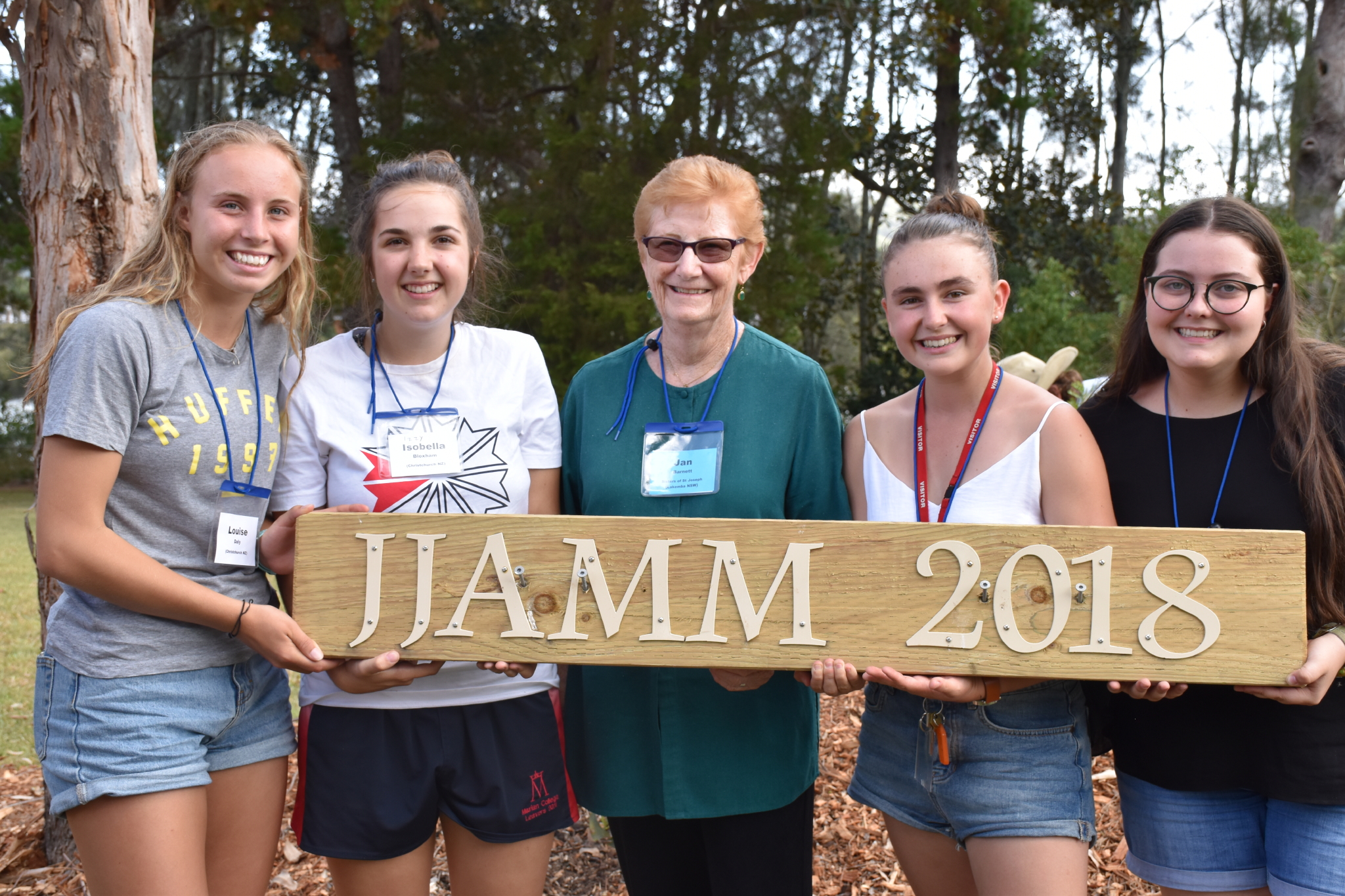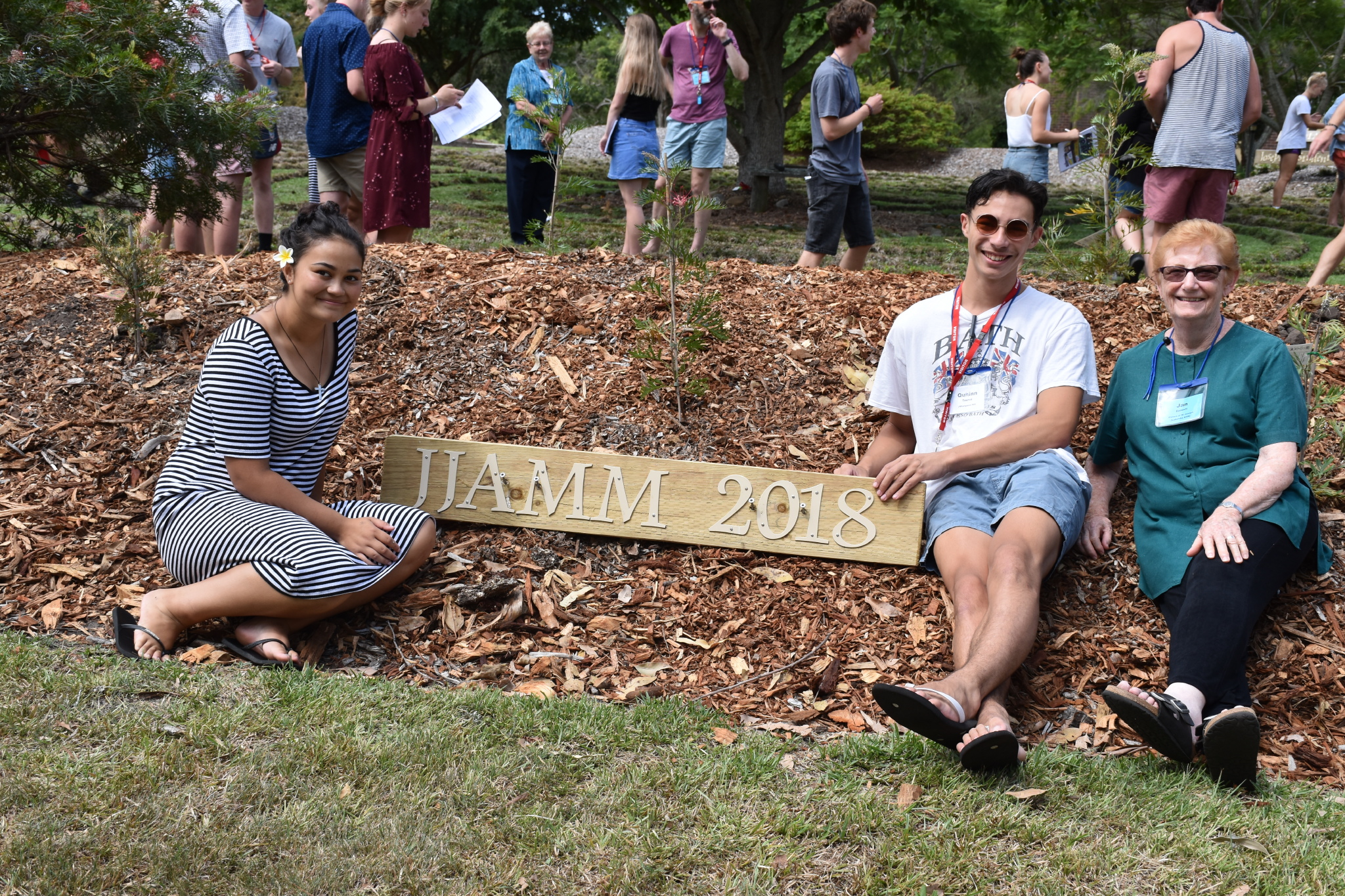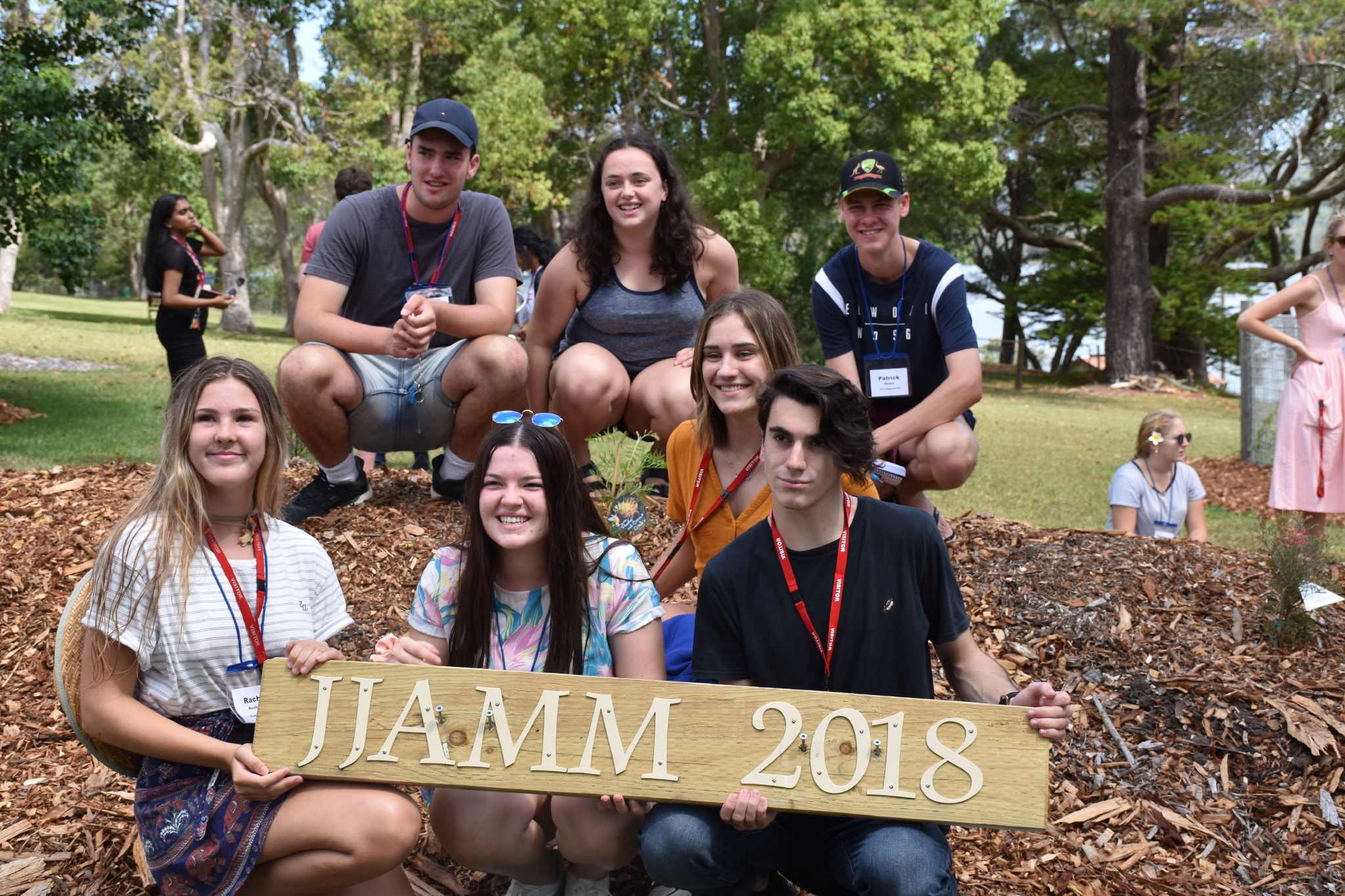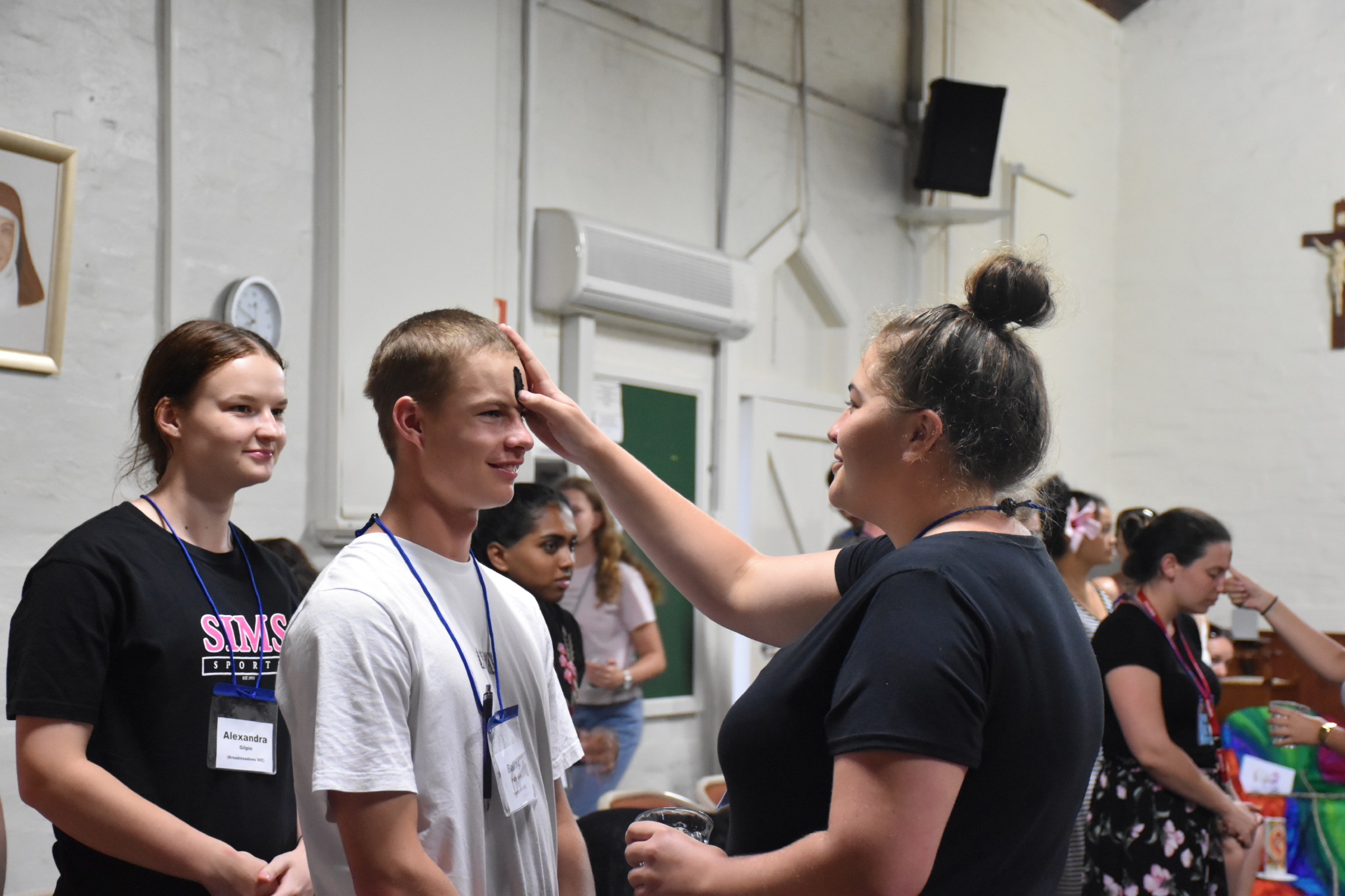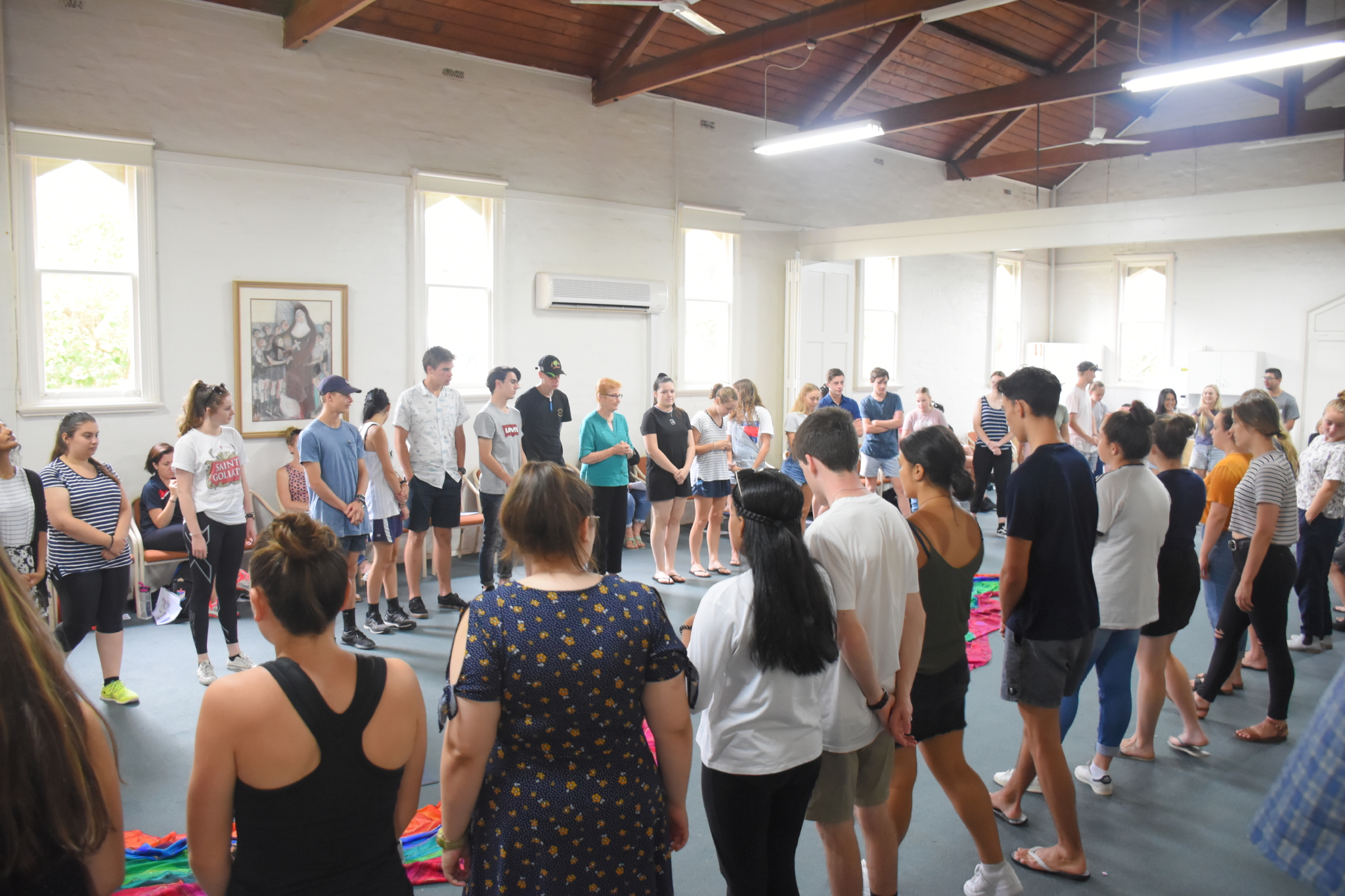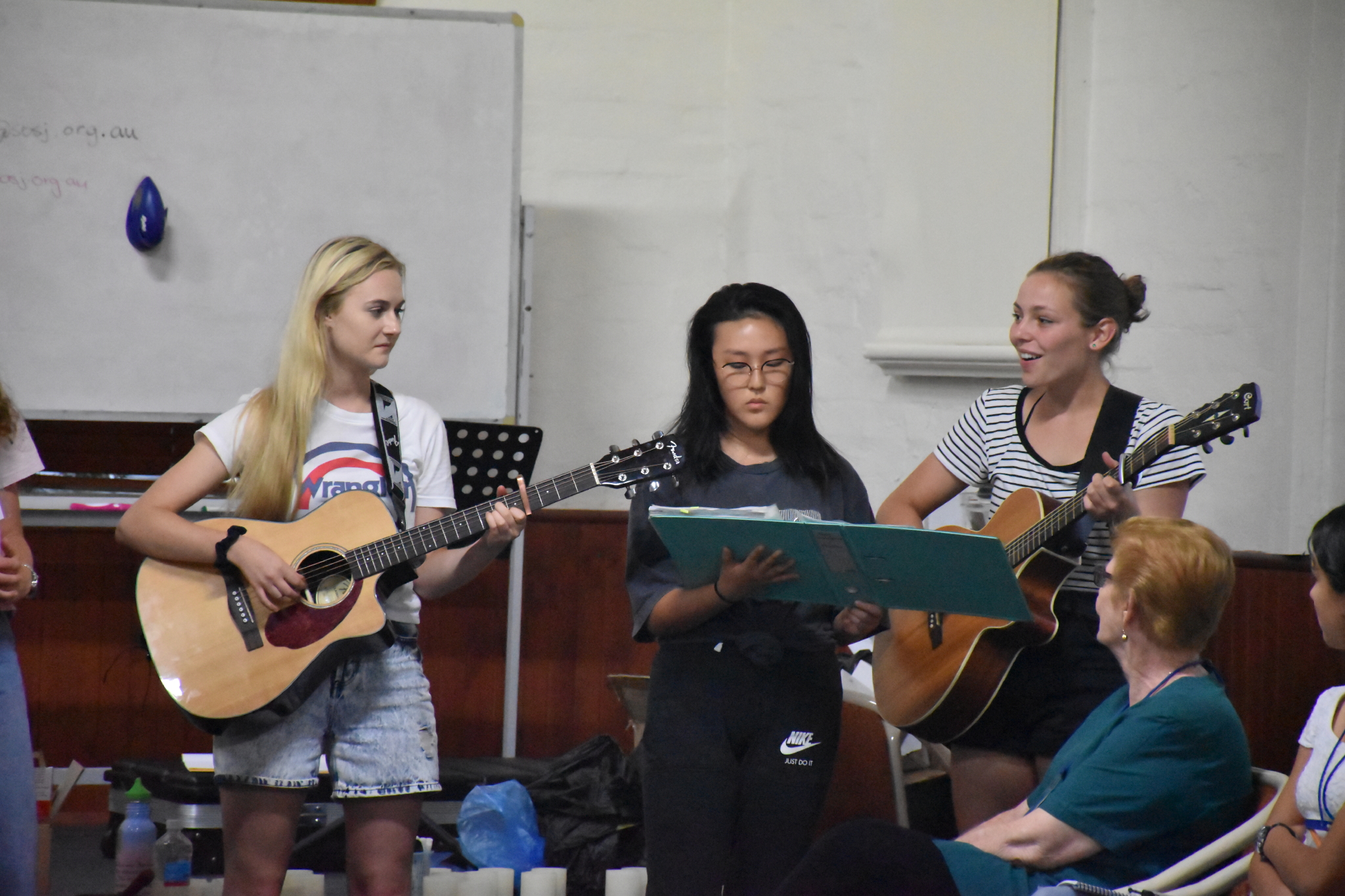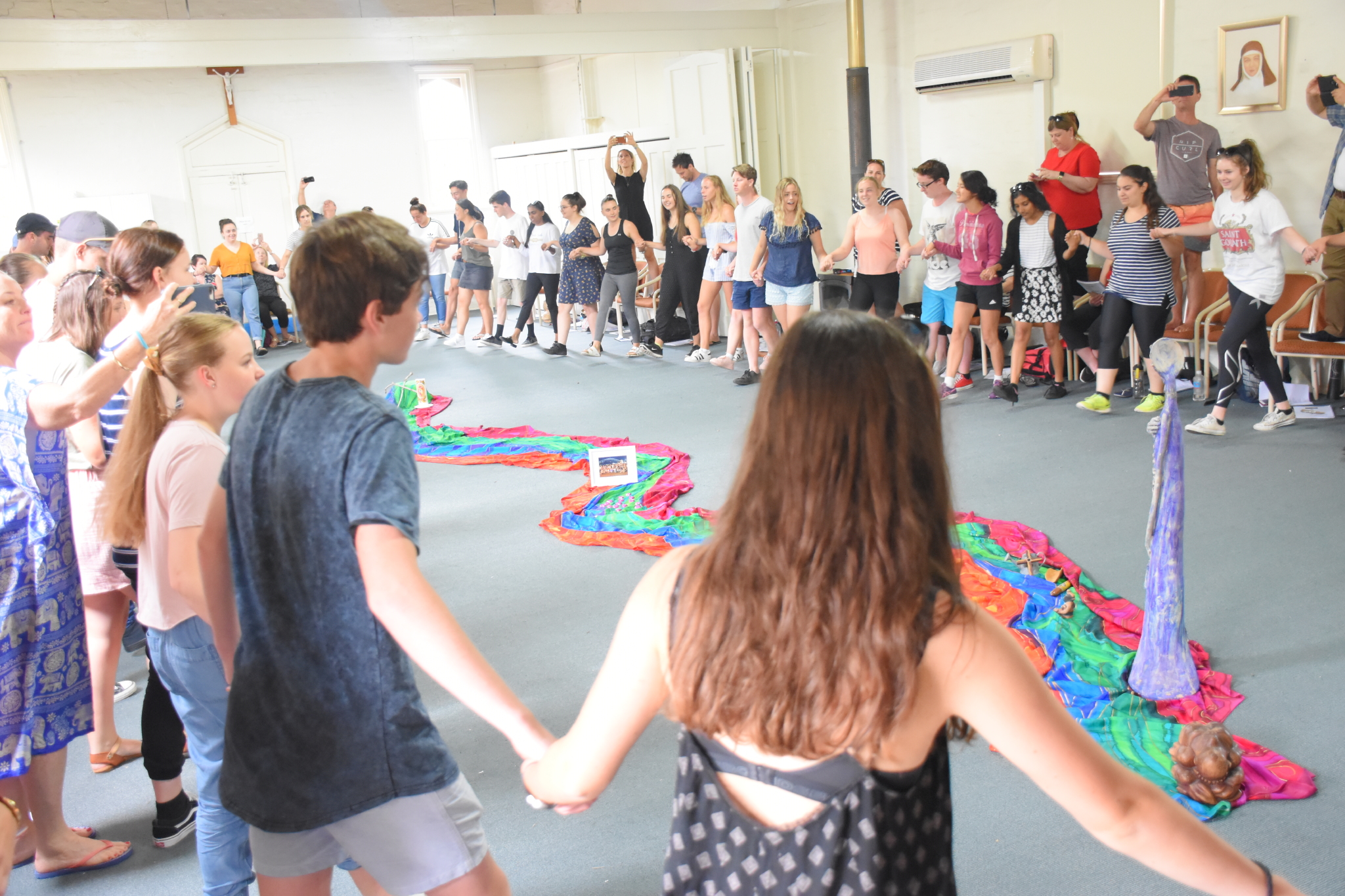 Photos provided by Karen Oxley. Used with permission.