March 6, 2019
Neil Darragh writes that Lent is a stocktaking time when we live gratefully allowing change to emerge personally, socially, in the church community and in our environment.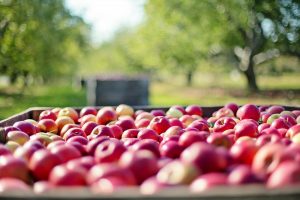 The 40 days of Jesus in the wilderness is the founding story for our practice of Lent. For 40 days Jesus reduces to a minimum the supports and enjoyments of normal social life and prepares for his mission. Living in wilderness, he clarifies the focus of his mission to bring about the reign of God in the world.
In our region (Oceania) of the Earth, Lent comes in autumn. It is a natural season of shedding and trimming, of mature growth reduced so that new growth can emerge. It is a rhythm of time that doesn't take much account of progress or achievement. It is a rhythm of conversion and thanksgiving. Lenten conversion leads to Easter thanksgiving; and Easter thanksgiving drives our new Lenten conversion.
Lent as a liturgical season has grown out of the earlier traditions of preparation for either Baptism or Reconciliation. Traditionally it was, and still is, a time when those preparing for Christian Baptism sought to change from their old ways of living into a new Christian way. As traditional preparation for Reconciliation, it was a time of penance, of re-conversion, when those Christians whose life-styles had separated them from the Christian community sought to be reconciled…
Continue reading the article below:
Live Simply That Others May Simply Live
Neil Darragh
1 February, 2019
Neil Darragh's Writings
Article obtained from Tui Motu Magazine Issue 190 February 2015, pages 6-7. Used with permission.