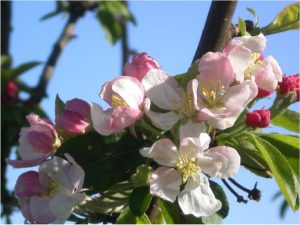 Location
The village of Forth is located on the Forth River 10km west of Devonport.
Previously known as Hamilton-on-Forth, it was one of the first towns on the North West Coast of Tasmania. The Forth River was used in the mid-nineteenth century for shipping produce and timber from the rich agricultural land surrounding the township.
Spiritual direction or companionship
Available for all who seek to discover and respond to God in the ordinariness of daily human experience. Trained and experienced spiritual directors offer this ministry at Forth and in Burnie. Regular visiting Directors and Supervisors from interstate complement local staff.
Retreats
Directed, Guided or Private, can be arranged at any time of the year.
Supervision
Professional and Pastoral – is available on request.
'Spirituality in the Coffee Shop'
Occurs on the 4th Monday of the month – all welcome!
Library
A well-stocked, contemporary on-line Library for browsing and borrowing, is open daily from 9am–5.00pm.
For easy access to the MacKillop Hill Library, the Catalogue can be found online here.
For ease of use in the future, once the Catalogue appears on screen, right click and either save to your Favourites or select Short Cut to the Desktop.
Any concerns, problems, requests email: mackilloplibrary.forth@bigpond.com
Natural Environment
Without a doubt the natural environment surrounding MacKillop Hill, the beauty of the Forth River Valley, the richness of the constantly changing fields and the views of Bass Strait make this a special place. The grounds create a peaceful, reflective atmosphere conducive to stillness and contemplation – an ideal setting for directed & private retreats, personal reflection days, or just a quiet couple of hours. We do not have organized retreats but endeavor to make these opportunities available at a time to suit you.