September 8, 2022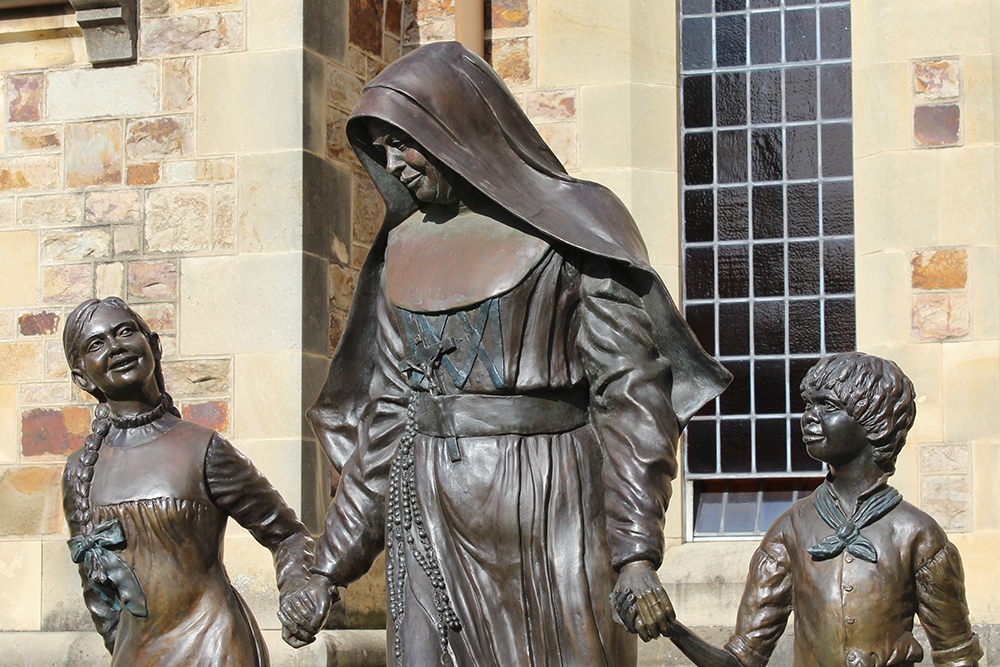 Never see a need without doing something about it.
In 1866, together with Father Julian Tenison Woods, Mary MacKillop founded the Sisters of Saint Joseph of the Sacred Heart and opened a school to provide free education for the children of Penola, South Australia. From this small beginning, Mary went on to establish Catholic schools and places of refuge for the working class and poor across Australia and New Zealand.
Mary wanted to serve Jesus in the poor. Whoever they were, whatever their needs, it was the poor who called her into service. Mary was moved by the lack of education, medical care and social services amongst the poor she saw around her. She worked tirelessly to make a difference, to uphold the dignity of the most marginalised, dejected and deprived.
Mary lived by her words to never see a need without trying to do something about it. She responded to calls from people either by herself or in sending her sisters.
A big challenge that Mary faced was the lack of funding. Mary and her sisters had absolutely no income to start up schools, so they took matters into their own hands and went out onto the streets to beg for money. Mary believed that God would provide. She wrote to the sisters in 1888:
Do what you can with the means at your disposal and leave all the rest calmly to God.
Mary and the sisters also had many challenges from within the Church to change their core purpose and meaning, which allowed them to perform amazing works in the rural communities. It was whilst facing these challenges that Mary really stood up as a leader in having the courage to challenge what beset society.
Despite the many trials, hardships, sickness, and challenges, Mary carried on, strengthened by her faith and her determination to serve others. Her resourcefulness and kindness had no limits. She often sent messages of support to all the sisters, advocating the necessity for constant strength and faith in God through all trials.
Mary had confidence in God and encourages us to do likewise. She responded with courage, charity and kindness never losing sight of doing God's work and being a witness of God's love in her daily life.
Many people have been motivated by Mary to assist those in need within the community, and she continues to provide inspiration to those who identify with her vision and spirit.
As Josephite Companions we are thankful for the gift of Mary MacKillop and the impact she has made, not only in her lifetime, but in laying the foundations for future generations to overcome challenges and persist with making a difference in our communities today.
Patsy Sandretti
Josephite Companion
Adelaide, South Australia
---
Josephite Companions
Companions are women and men from all walks of life who are drawn to the spirit of Mary MacKillop and Julian Tenison Woods. Josephite Companions are active in ministry in Australia and Aotearoa New Zealand as well as in Peru, Timor-Leste and Scotland.
Josephite Companions share the Josephite charism, wanting to make a difference in the world with a focus on Prayer, Friendship and Service.
Aspiring Companions are supported through a period of conversation and discernment within a small group. Their Discovery Program provides the opportunity to explore and deepen one's understanding of the Josephite story and what being a Companion means. Those who then feel drawn to making a commitment are invited to become Josephite Companions.
Interested? You can learn more about the Josephite Companions and how you can join here.