August 20, 2018
In response to statements made in the Adelaide papers over the recent child abuse scandals in the Church, Sister Marie Foale rsj has written a paper titled 'Reasons for Mary MacKillop Excommunication.'
Sr Marie's aim has been to prove that Mary's excommunication was a direct result of a child abuse scandal that had occurred in South Australia during the early days of the Sisters of Saint Joseph.
---
Contributing Factors: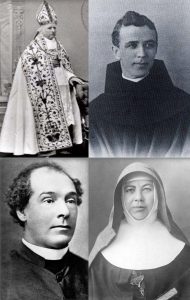 Bishop Sheil excommunicated Mary MacKillop on Friday, 22 September 1871. There is clear evidence that this was not an unpremeditated action on the part of a highly stressed bishop. Rather, was the outcome of a long and complicated process orchestrated by some of the Adelaide clergy.
On the surface, it appears to have come about because the priests concerned were convinced that these Josephites were not proper nuns and that their way of operating needed radical reform if they were to be a force for good in the diocese.
The clergy who opposed the Institute were Irish. Therefore, their experience of religious communities was of Sisters whose way of life was very different from that of the Australian Josephites…
Please continue reading below:
Reasons for Mary MacKillop's Excommunication (PDF)