July 1, 2010
This is the fifth year of this ministry and interest in developing musical potential in children and adults is keen. Interest continues to grow. It seems that the boys want to learn the guitar – but not to sing!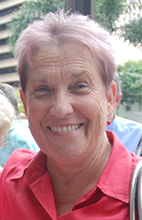 The Music Students came from: St Joseph's School (30), Cloncurry State School (3), Children from properties not attending St Joseph's School (3) and there are three adults.
As in previous years, tuition in keyboard and rhythm guitar (basic) is offered. Because of the transitory nature of the professional life in Cloncurry, students progress well for one to three years and then parents transfer to 'greener pastures'– literally greener anyway! However, some of the property students are progressing to the higher grades.
The ministry continues to have a mutually helpful linkage to the local Catholic school. I help with choir work, school band, Christmas carol night, and school Masses where music students also participate – accompanying some joyful singing.
Additional school activitiy: As occurred last year, I ran two Music Workshops in Winton at St Patrick's Primary School – teaching Thursdays and Fridays. Winton is a four hour drive from Cloncurry. Keyboard and guitar students come from the state and Catholic primary school.
Showcase Recital for the Community: This is an annual event held on a Sunday morning in October, in the parish church. This recital is always 'good fun' and parents and visitors are always impressed by the sight of Year 1 – 7 children performing confidently at the piano, on their own; or enjoying a song by a guitar player. I am not saying that there are no mistakes but the performers keep going to complete their piece, acknowledging the rousing applause with a bow!
I continue to enjoy providing this humble service in the far north as it seems to provide joy, fun, the raising of self esteem and personal development in students – whatever their age.
Lyn Freestone rsj