July 9, 2018
Each town has its own unique way of celebrating NAIDOC week – of celebrating the great things about Aboriginal people and their lives.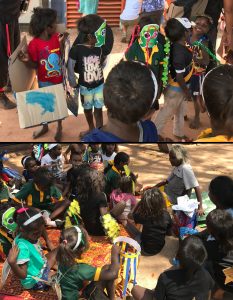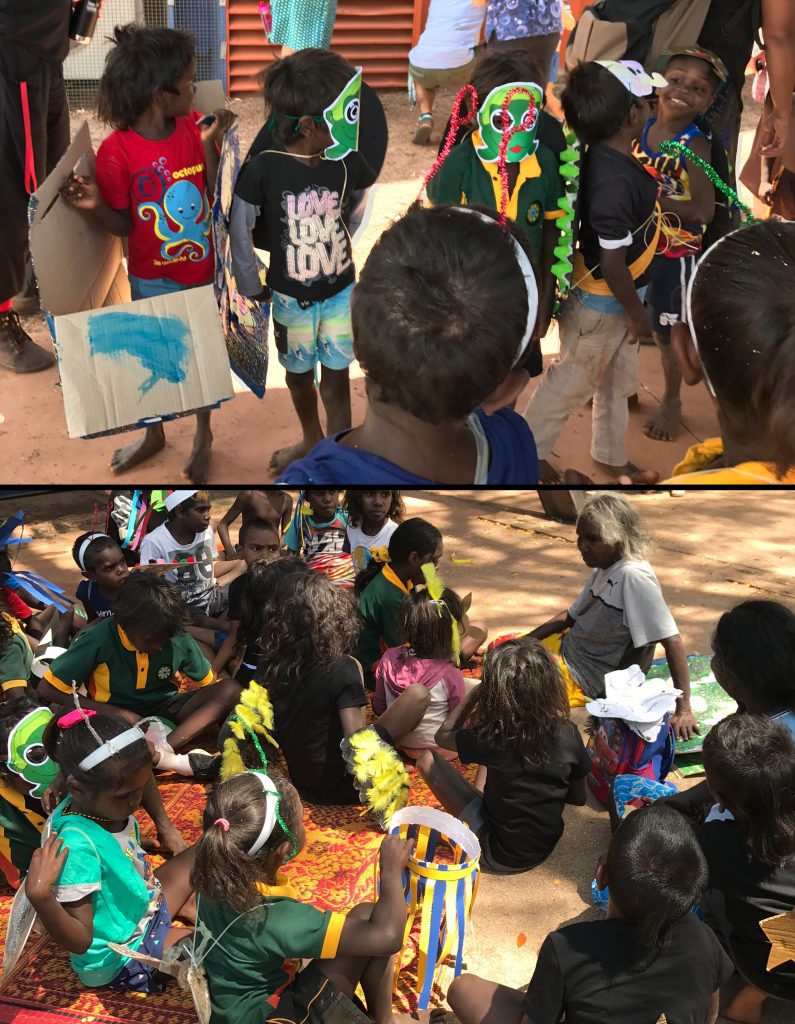 Often the media coverage of Aboriginal people is very negative and very little positive exposure happens, so it is wonderful to have a chance to redress this imbalance at NAIDOC week. Mostly, in the Indigenous communities I have ministered, I have been attached to the school, and quite often NAIDOC week occurs in the holidays, so the school celebrates NAIDOC earlier or later. In Wadeye, this has been the case for the two years I have been here. Everyone goes on bush holiday during NAIDOC week so they celebrate later with the Wadeye festival.
In 2017, the NAIDOC theme was "Our Language Matters" and being a bilingual school, our students all dressed up as an animal beginning with a certain letter of the Murrinhpatha alphabet. Much effort went into the animal costumes for each class. The whole school then processed down the street to where each class paraded in front of the crowd with great clapping and appreciation. The children were very proud of their efforts. After this they went into different groups and were told stories by different clans or different language groups. Many great stories were told in the various languages around Wadeye. We ended up with the Wadeye NAIDOC prizes for the adults of the community recognising the many efforts of local Indigenous people.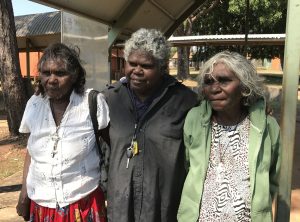 In 2018, the theme is "Because of her, we can". This is a theme that really opens up the chance for everyone to celebrate the strong Indigenous women in the community, and the thanks we owe them for who and what they are and have been. The National NAIDOC  Co-chairs Dr Anne Martina and Mr Ben Mitchell state:
NAIDOC Week 2018 will celebrate the invaluable contributions that Aboriginal and Torres Strait Islander women have made – and continue to make – to our communities, our families, our rich history and to our nation… As pillars of our society, Aboriginal and Torres Strait Islander women have played – and continue to play – active and significant roles at the community, local, state and national levels. As leaders, trailblazers, politicians, activists and social change advocates, Aboriginal and Torres Strait Islander women fought and continue to fight, for justice, equal rights, our rights to country, for law and justice, access to education, employment and to maintain and celebrate our culture, language, music and art. [1]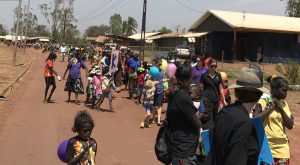 Following this theme, one of our school's CILT (Catholic Indigenous Leadership Team) members decided, as part of her CILT project for 2018, that she would invite the Murrinhpatha teachers and classes to interview seven strong women in the community. With the results of these interviews, stories will then be produced along with the children's art into a book that will be launched near NAIDOC week. This way positive stories of the women in the Wadeye area can be spread, celebrated and honoured. Hopefully the book will be shared with the women and their families, the school and many others so that the whole community can appreciate the role models these women provide for all. This book will be a special acknowledgement of the contributions local Indigenous women have made to the Wadeye community.
Nola Goodwin rsj
[1] 2018 National NAIDOC Theme Announced © 2016 Australian Government
Photos provided by Nola Goodwin rsj. Used with permission.