August 6, 2018
WORIMI! (Hello!)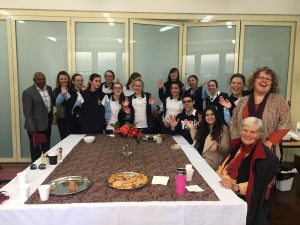 During NAIDOC (National Aborigines and Islanders Day Observance Committee) Week 2018, the Culture Group at MSJ (Mount Saint Joseph, Milperra) ran a number of activities to highlight Aboriginal and Torres Strait Islander culture. To begin the week, the bells were changed to a Northern Territory Aboriginal language version of Waltzing Matilda. This was a cheerful reminder of the theme of the week and had us humming on the way to class. Additionally, the students were given a greeting to each day of the week in the daily notices, in Dharug language.
As the week progressed, each homeroom created a colourful Dharug greeting poster, to be placed in their homeroom. The students were encouraged to listen to the pronunciation of their greeting on YouTube and then practise saying it and applying it in everyday use.
On Thursday 26 July, during the Whole School Assembly, each member of the Culture Group was presented an Aboriginal flag badge by Mrs Archer. This was an initiative of Aimee Dodd, one of MSJ's Year 12 Aboriginal students. The girls will wear their badges proudly as part of their uniform to further identify and promote their culture in the wider community.
Following the Assembly, the Culture Group hosted a morning tea for their families. Mrs Archer and Sr Jane Maisey joined us for a delightful gathering where we could relax after a busy NAIDOC Week. Uncle Harry Allie offered his insights on the theme, "Because of her we can," reflecting on his own mother's influence on his life, as well as advising the Culture Group to be strong young women themselves and be inspiration to Aboriginal women of the future.
The Culture Group would like to thank the MSJ community for supporting all of the activities during NAIDOC week and encourage continued use of the Dharug phrases they have learnt in homeroom.
DIDJUIGURA! (Thank you!)
Mrs Sharon McGing
Indigenous Students' Mentor
View photos from NAIDOC Week below…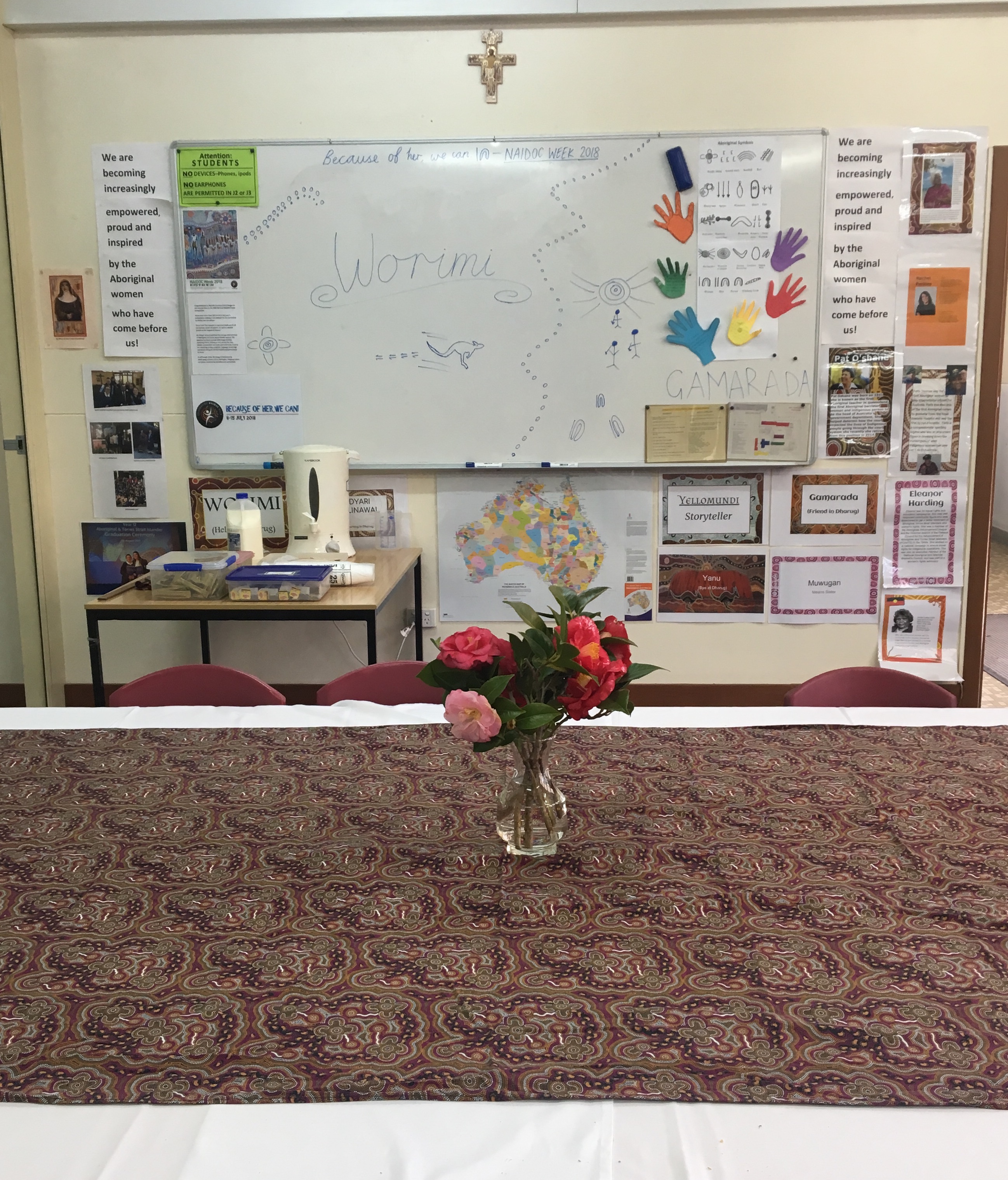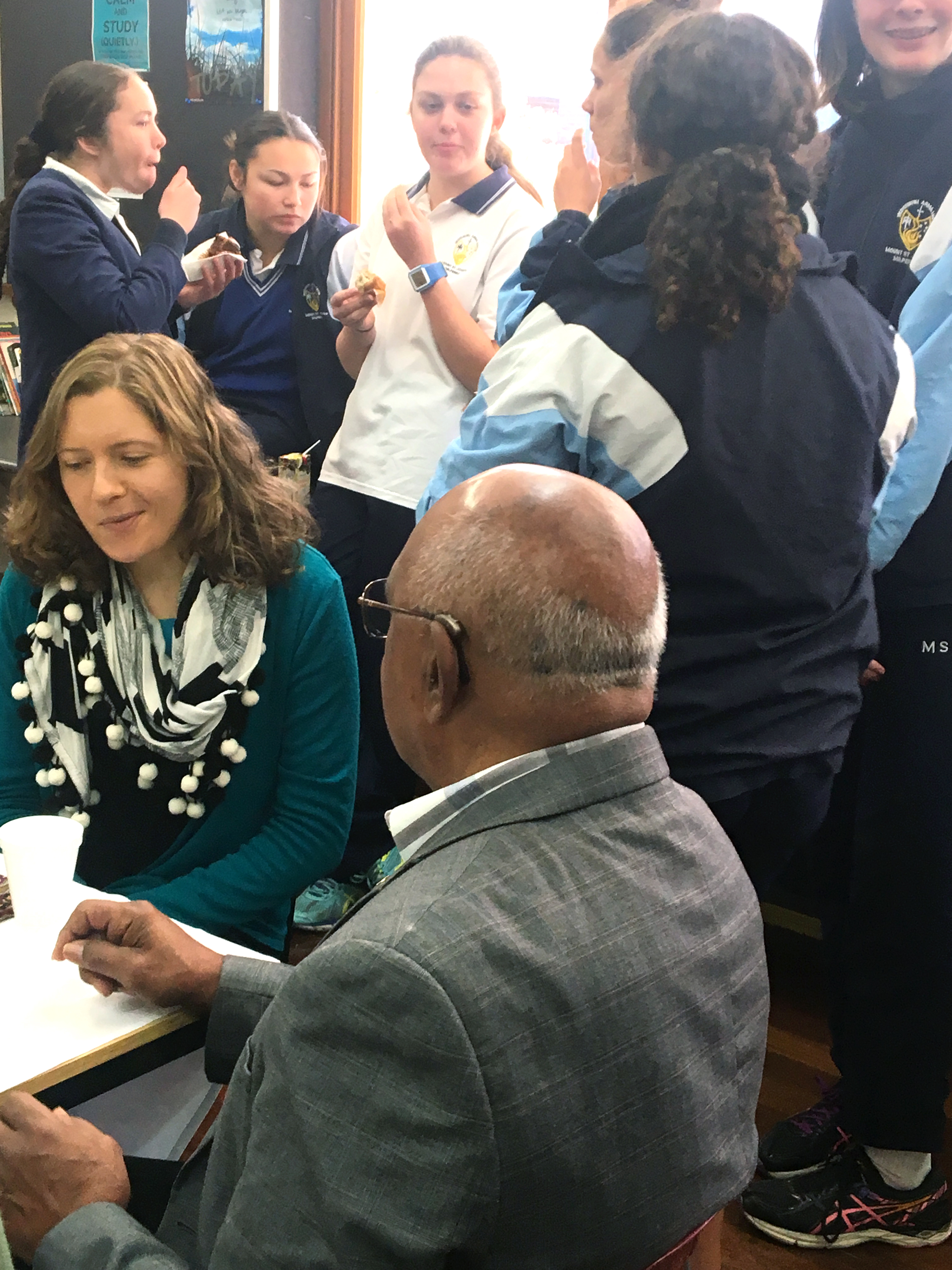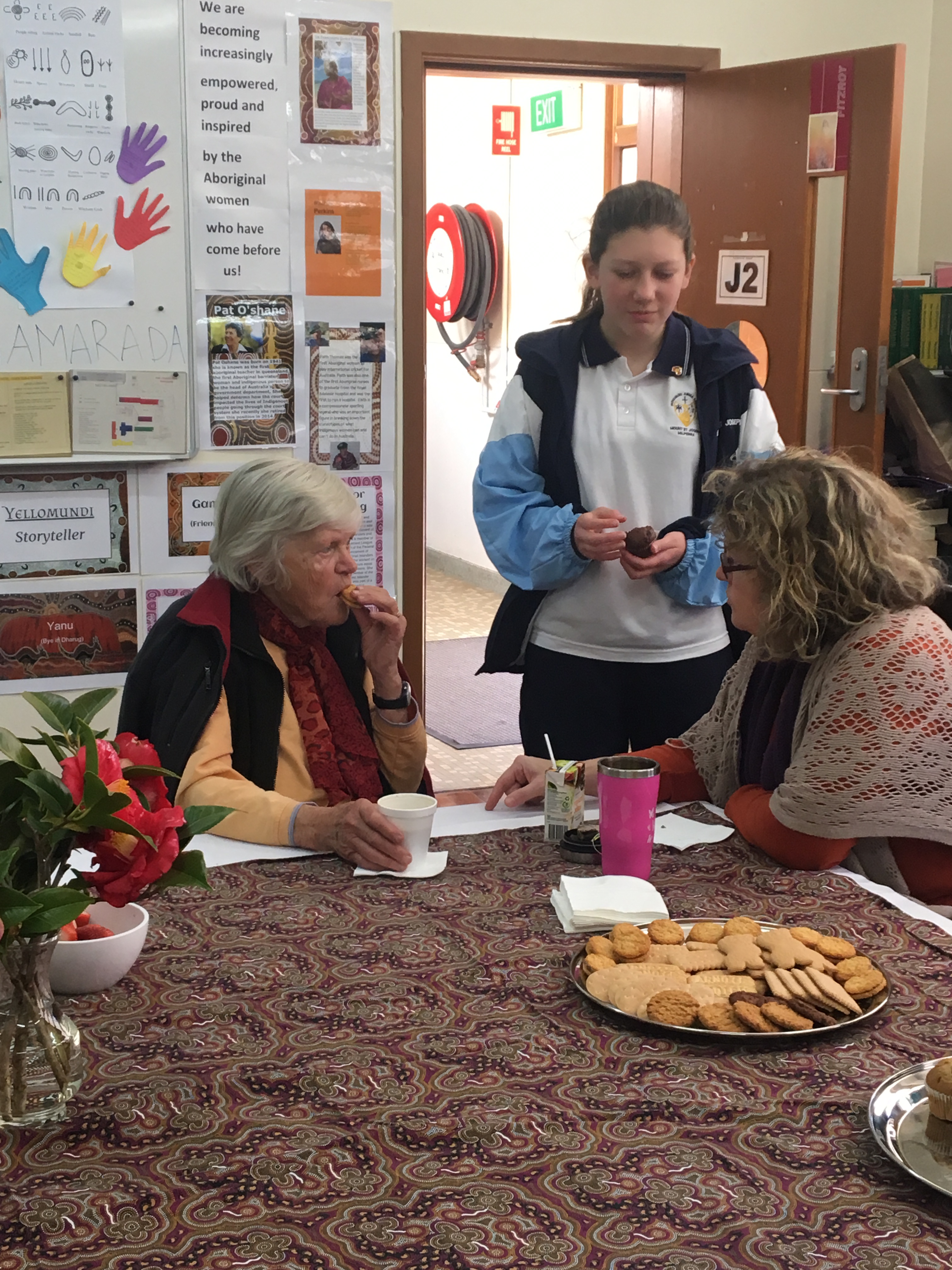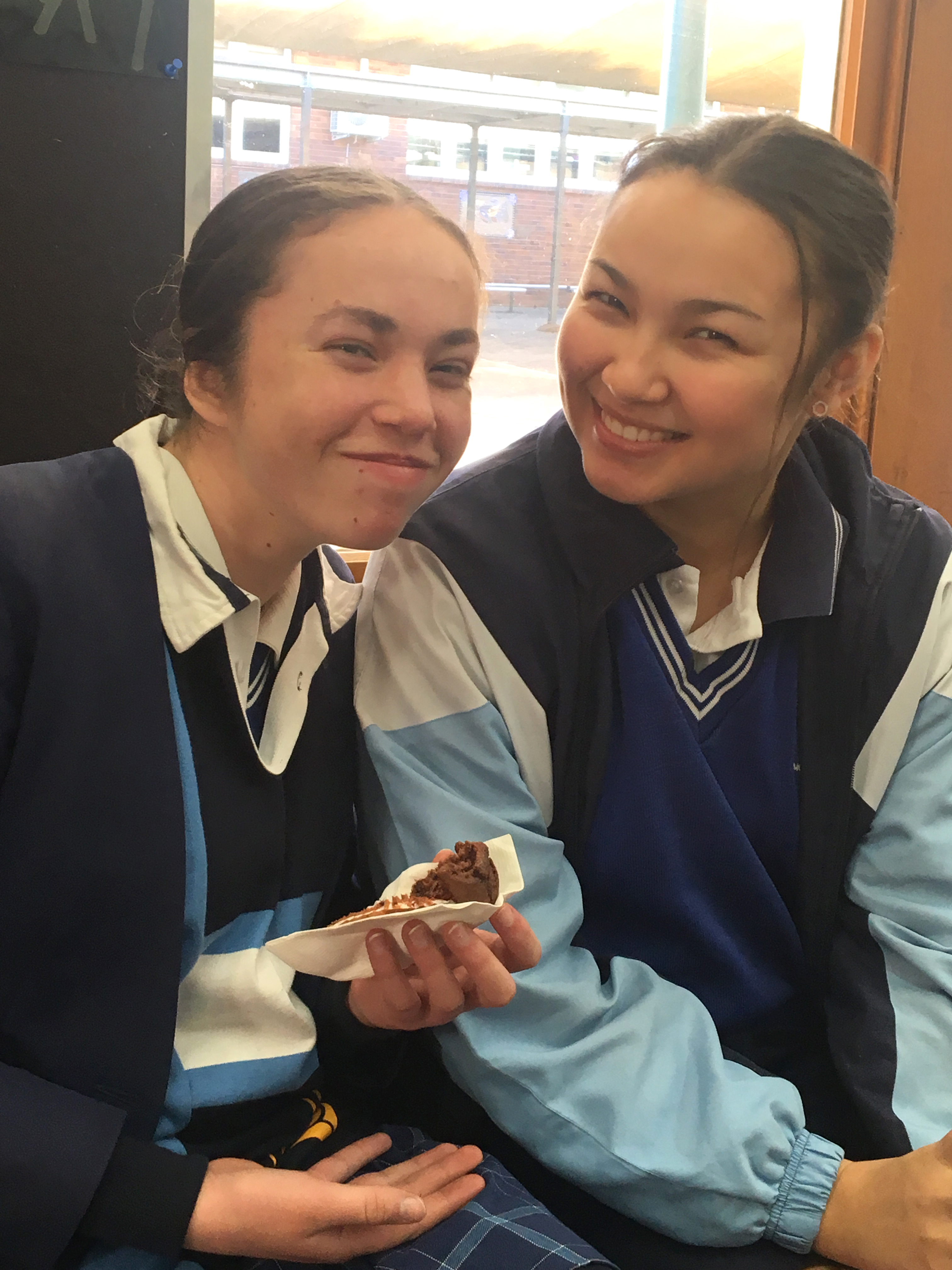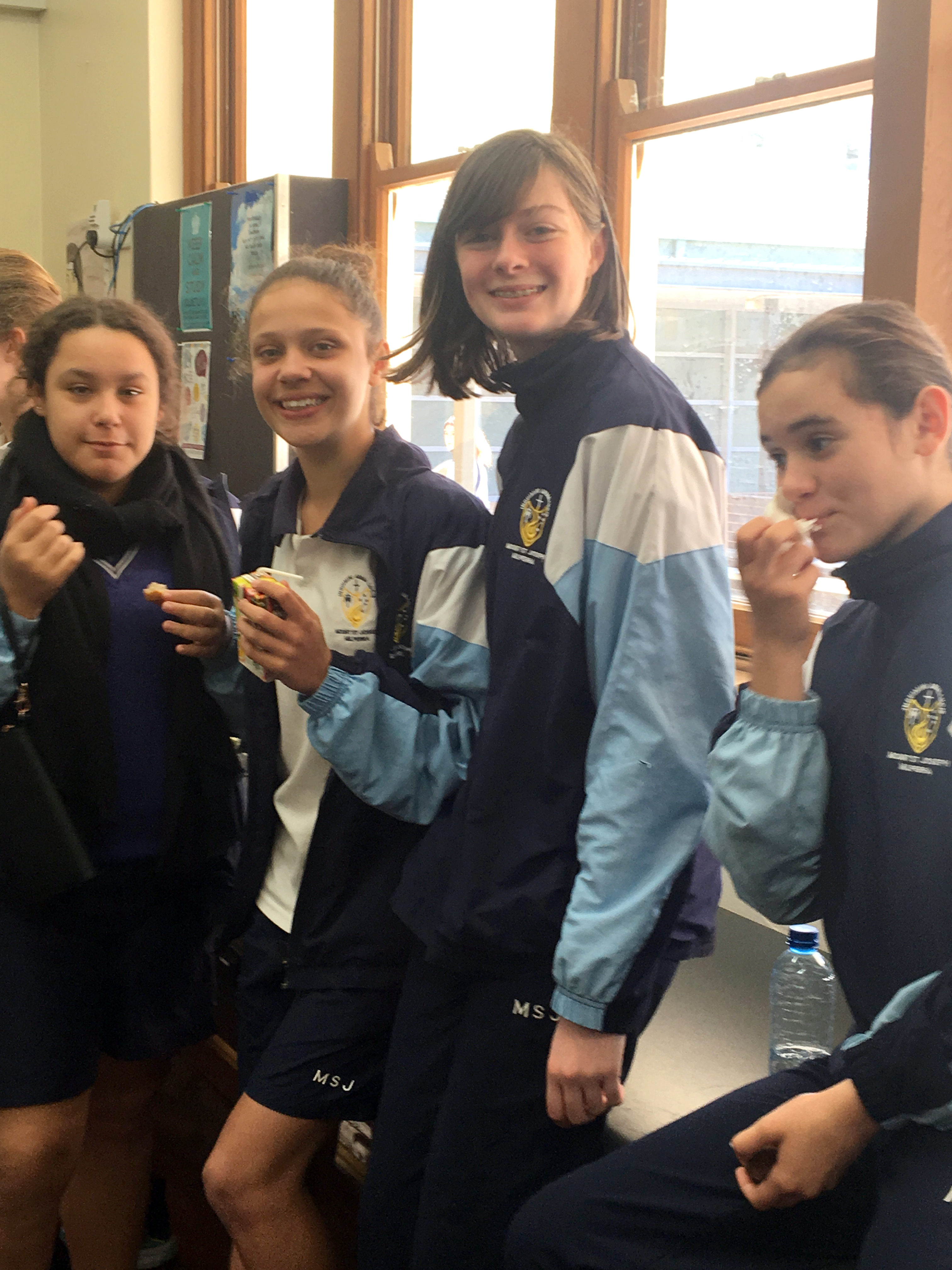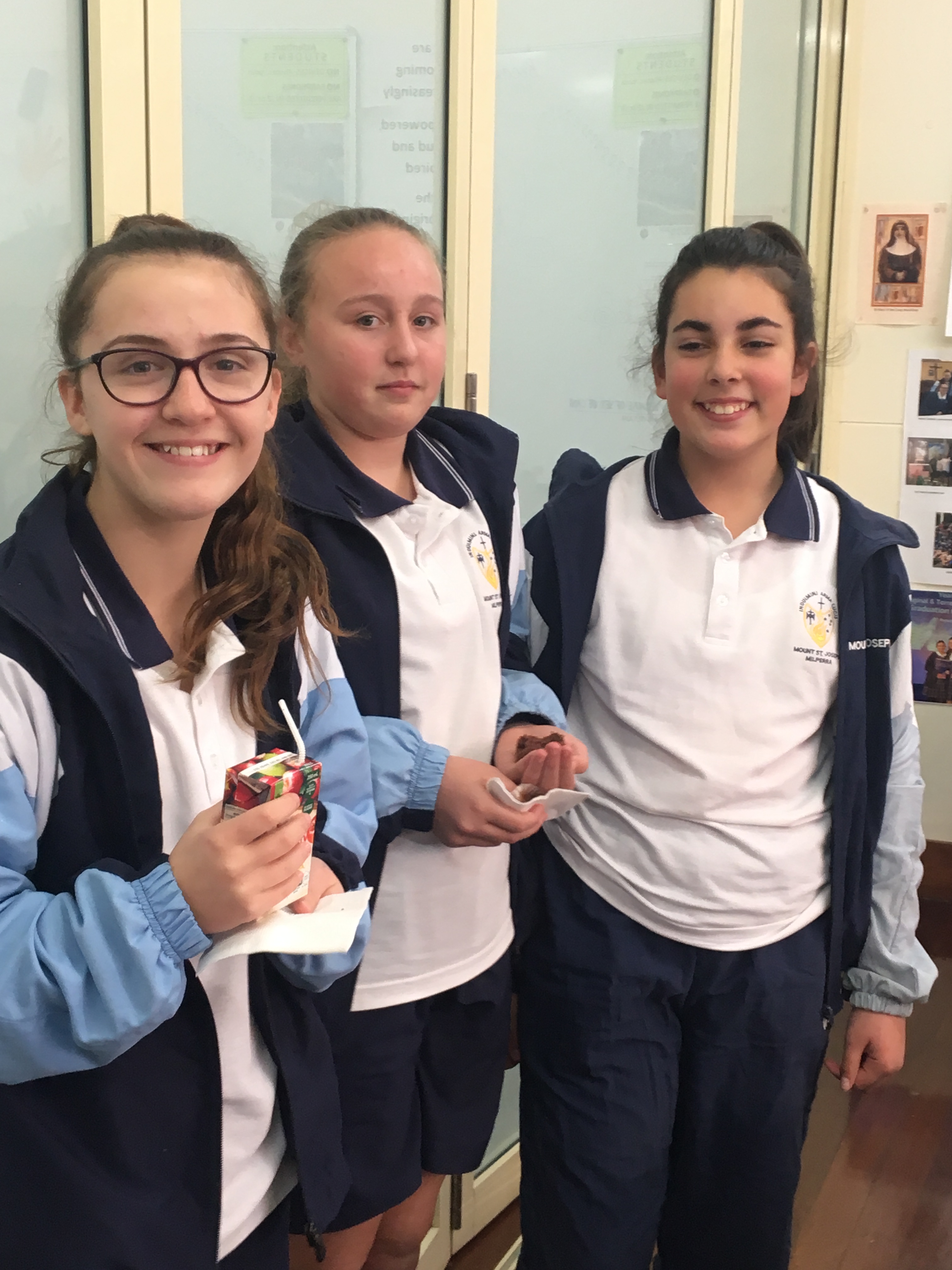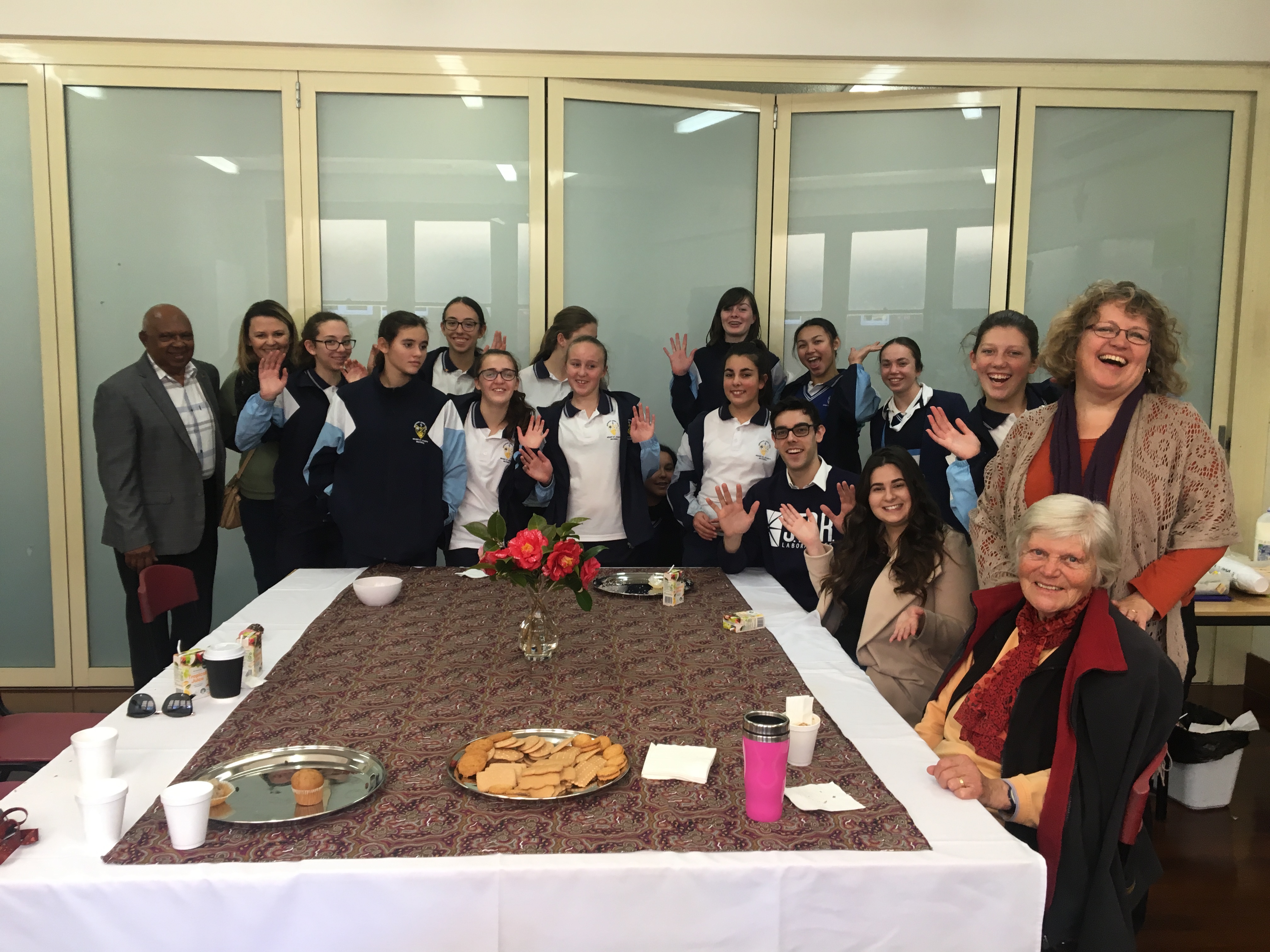 Photos provided by Sharon McGing. Used with permission.