July 8, 2021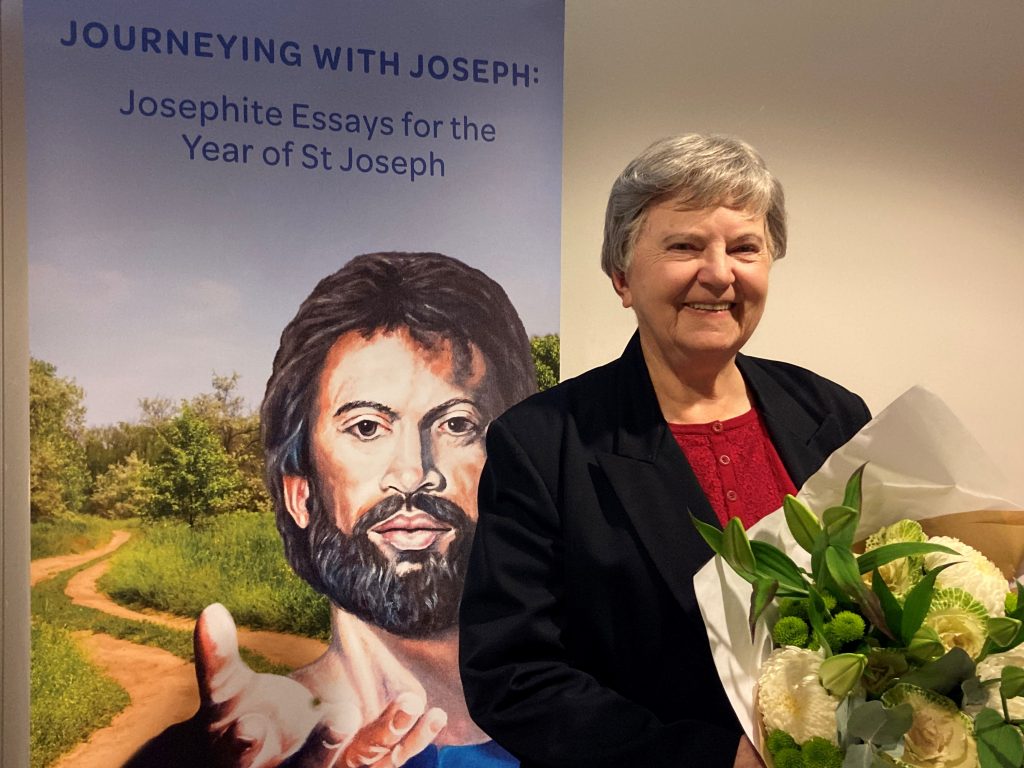 In response to the proclamation by Pope Francis of 2021 as the Year of Saint Joseph, the Sisters of Saint Joseph have published a new book of essays: Journeying with Joseph: Josephite Essays for the Year of Saint Joseph.
The collection, edited by Sr Mary Cresp and published by ATF Press, explores the many facets of Josephite spirituality, including eco-spirituality, Indigenous approaches to the Gospel, and Saint Joseph the "just man".
Journeying with Joseph was launched on June 13 at Kensington, SA. A planned launch at Baulkham Hills in Sydney was cancelled due to the COVID-19 lockdown, and was instead held via Zoom on June 29.
Journeying with Joseph may be purchased from the ATF Press online store.
Purchase Journeying With Joseph
Congregational Leader Sr Monica Cavanagh launched the new publication, telling the editor, ""Mary we are proud of what you have achieved in this special year." Her full launch address at the June 29 Zoom event is available below, as is Sr Mary Cresp's address from the June 13 launch in Kensington.
We hope you enjoy and benefit from this far-reaching and vivid collection of reflections on Saint Joseph.
Journeying With Joseph Launch Address Sr Monica Cavanagh