January 2, 2019
Congregational Leader Sr Monica Cavanagh, provides us with a message for the New Year 2019…
---
As we welcome in the New Year 2019, we give thanks for the many ways in which our abundant God has journeyed with us in 2018. We remember those women and men who have influenced us and encouraged us to make the world a better place. We hold with reverence all those experiences which have enlarged our world view and challenged us to grow as persons.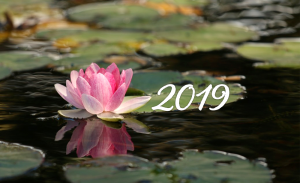 As we step into the threshold of this New Year, we pause to wonder what treasures it might hold for us. It is a time to look forward to the new opportunities with which 2019 will gift each one. We ask for wisdom, strength and courage to embrace all that this year will hold for each one of us. We ask the God of new beginnings to be with us so that God's love can freely flow through us into a world in need of healing and peace.
As this new year unfolds let us ask for the grace of making every minute count. Let us take time to pause and wonder at the beauty of creation and to behold the beauty in every person that we encounter. Awaken our senses so that we might see those whose faces are often hidden from us; that we might listen attentively to the voices that struggle to be heard; that we might sniff out those most in need of our love; that we may savour those moments when life flowed freely; and that we may walk through this year being the hands and feet of Jesus.
May each one be a witness to truth, justice and love so that the peace of God will be gift for all. May blessings abundant be yours as you welcome the joys and promises of this New Year.
Sr Monica Cavanagh
Congregational Leader