January 4, 2021
Greetings as we begin a new year – a year which lies before us with opportunities for creating a new way of living in our world.
As Rainer Maria Wilke in his poem on New Year reminds us: "And now we welcome the new year, full of things that have never been." [1]
As we close the door on 2020 and open the new door to the possibilities that 2021 hold for us, we look back and ask ourselves what wisdom do I carry with me into this new year? What memories do I hold of times when I drew upon my courage and resilience to make sense of the challenges with which 2020 presented us? Let us give thanks as we enter this new year, we do so with the promise of a vaccine to immune populations against the spread of COVID-19.
This New Year also marks the 54th World Day of Peace. This year Pope Francis has chosen the theme 'A Culture of Care as a Path to Peace.'
The culture of care … calls for a common, supportive and inclusive commitment to protecting and promoting the dignity and good of all, a willingness to show care and compassion, to work for reconciliation and healing, and to advance mutual respect and acceptance. As such, it represents a privileged path to peace. [2]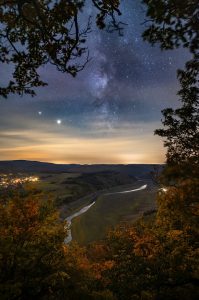 United Nations Secretary-General António Guterres has also shared a message for 2021. His message is based on the theme of healing. "Together, let's make peace among ourselves and with nature, tackle the climate crisis, stop the spread of COVID-19, and make 2021 a year of healing," the Secretary-General said, urging unity to "heal the impact of the virus, broken economies and divided societies and to heal the planet." [3]
May 2021 be a year when we continue to grow stronger together as we care for our brother and sisters in our neighbourhood, in the refugees camps around the world, in nations were COVID-19 continues to spread and for indeed our planet Earth itself. May it be a time when the culture of care and the desire for healing fill our hearts with compassion.
May hope, love and warmth be yours and your loved ones as together we open the door to the gifts that 2021 holds for our world. Let us move into this new year encouraged by the words of Isaiah:
See, I am doing a new thing! Now it springs up; do you not perceive it? I am making a way in the wilderness and streams in the wasteland.
May peace, joy and hope live in your heart in 2021.
Sr Monica Cavanagh
Congregational Leader
Footnotes:
[1] Rainer Maria Rilke, Letters of Rainer Maria Rilke, 1892-1910.
[2] Message of His Holiness Pope Francis for the celebration of the 54th World Day of Peace. 1 January 2021. www.vatican.va/content/francesco/en/messages/peace/documents/papa-francesco_20201208_messaggio-54giornatamondiale-pace2021.html
[3] United Nations Secretary-General António Guterres. The Secretary-General New Year's Video Message 2021. https://unric.org/en/the-secretary-general-new-years-video-message-2021/
Image: Milky Way Galaxy Fields by Evgeni Tcherkasski obtained from Pixabay.