January 1, 2019
Joy springs from a grateful heart.Pope Francis
New Year's day offers a time for remembering the year past and for opening our hearts to the blessings of the new year ahead.
Advent is over, the Christmas season too will soon fade into history. The New Year is here! What is its meaning for us as we walk our pilgrim way? What are the 'whisperings of God' as we contemplate the 'newness' of this new year?
We do not know what this new year will ask of us, we only know it will ask and we will need to respond – to wonderful delights and surprises and to moments of great challenge and struggle.
Barbara Marx Hubbard offers wise advice for this time when she says:
Ask to know what you are born to do. Follow the compass of joy.
As Josephites we are 'born' to embrace the truly poor, respond to the cries of our world, relate to each other, acknowledge each other with acceptance and trust. In committing to what we are 'born to do' we will contribute to 'raising the powers of love' in our world today.
Each one of us without exception has something to offer. In the words of Anne Frank: "You can always, always give something, even if it is only kindness!"
Kindness and an attitude of gratitude can change our world! William Arthur Ward states: "Gratitude can transform common days into thanksgiving, turn routine jobs into joy and change ordinary opportunities into blessings." This is the Josephite way; it is about the gift of presence we offer each other and our world. Richard Rohr says:
It's much more important to know how to listen than to know how to talk" and that "all one can do is walk with the other and help others rightly to hear themselves. What people long to have happen is to be somehow received, understood. When they are heard, it seems, they can begin to hear. The most redemptive thing one can do for another is just to understand.
New Year's Day is traditionally a time for making resolutions, renewing our determination about how we must live and what we must do to achieve success in the year ahead.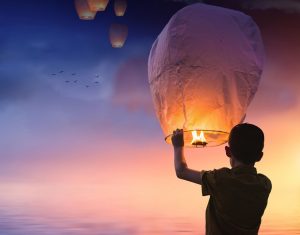 2019 is Gift. It has freshness; it is untouched; it is full of potential, possibility and promise. This year, let us pledge to be more present to love. Let us simply live in the 'now' for 'now' is the only reality. Each of us is called to contribute to the blessings of this 'now.' "We are in God's hands" (Mary MacKillop). We can be hopeful. We are called to be generous and courageous.
The new year begins with the solemn Feast of Mary the Mother of God. As we gaze at Mary allow her to speak to our hearts! She can teach us much about life and love and gratefulness!
Each day and new year calls us to a fullness of Josephite living. The challenge starts in our everyday love and trust and in 'being there' for each other.
New Year's Day calls us forward! Let us embrace the challenge, allow our hearts to expand and our minds to default to a position of gratitude, 'always of gratitude'! We are called to remember that 'thanksgiving is a chance to let our gratitude shine' and that in the words of Rohr "all we can genuinely do is be there with life.'
Every blessing for this new year!
Noelene Quinane rsj
Image of Balloon Chinese Lantern obtained from Pixabay. Used with permission.
Slideshow image of New Year Celebration obtained from Pixabay. Used with permission.