Latest Editions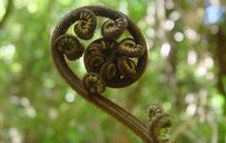 Edition 7:
April 8, 2011
God wills us to be fully alive. | Anne Derwin - Awarded the Highest Honour of ACU | Floods devastate Warmun Aboriginal Community East Kimberley | How do I recognise a follower of Jesus? | The Mary MacKillop Foundation - Adelaide's Annual Fundraising Breakfast | Travelling Sisters in Victoria | Palm Sunday Peace Rallies | Proclamation of St Mary of the Cross Diocese | Youthful Pilgrim transformed by Canonisation experience | 30 years in Peru for the Sisters of Saint Joseph | Lenten Series 2011at Mary MacKillop Place, North Sydney | Mary MacKillop Kids Camps in Aotearoa New Zealand | Stations of the Forest for Lent | Calendar Events | Support the Aboriginal People of the Northern Territory | The road to better health in East Timor | Living into the Vision of Mary MacKillop | Make Your Chocolate Fair This Easter | Josephite Associates Alive and Well! | Travelling Sisters Activities |
View
Send to a Friend
Edition 5:
March 8, 2011
Mary MacKillop Foundation Gala Dinner | No Children Should be Locked Up | Reading the Classics in Spirituality 2011 | St Joseph...in the eyes of the next generation. | St Joseph: Mary MacKillop's inspiration | Our Generation – film sheds light on the truth | Prayers to St Joseph | Queensland: Weaving Memories | Stronger Women, Stronger Communities | Blessing of Saint Mary MacKillop Niche Wall at Gore Hill | MacYAC: MacKillop Young Adults Community up and running! | Treated 'like a special class of beggars': NT Elder's lament | First Birthday for Mary MacKillop website | Mary MacKillop Place Gift Shop and Café | The National Aboriginal and Torres Strait Islander Ecumenical Commission (NATSIEC) | Movie - Of Gods and Men |
View
Send to a Friend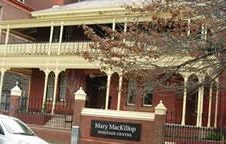 Edition 1:
February 8, 2011
Enjoy reading a Letter from Mary. | Good Grief mobilises support to cyclone and flood affected communities. | MacKillop Foundation Responds to Flood Crisis | World Day of Social Justice. February 20, 2011 | Justice for a New Time | Pilgrims continue to visit Mary MacKillop Centre Penola | St Joseph's Feast Day 19th March | Ethica Accessories at work in Peru. | Sr Myree Harris OAM - Australia Day 2011 | What's On? Where to find out | International Rural Poverty Report | Josephite Spirituality Centres | JCA Needs YOU |
View
Send to a Friend
Send to a Friend
If you would like to send a link to this edition of the SOSJ Public E-News newsletter to a friend, please fill in the form below and click send.